"My 600-Lb Life" is an American reality television series airing on TLC Network, that takes a look at the obesity epidemic facing the population of the USA, where nearly half of the adult population suffers from the debilitating condition.
The show follows the progress of patients visiting Dr. Younan Nowzaradan's surgery in Houston, Texas, hoping to qualify for weight loss surgery, while sharing their heartbreaking stories with the viewers.
Throughout the series, Dr. Nowzaradan – known as Dr. Now – emphasises the health risks of obesity and offers his surgical services to patients considered morbidly obese and in need of bariatric surgery to aid their progress towards healthier living.
As per the premise of "My 600-Lb Life", Dr. Now requires that his patients first lose a minimum amount of weight, as proof of their intentions to improve, and of course because overweight patients are prone to complications both during and after surgery.
As many might know, especially regular viewers of the popular reality series, Dr. Now is known to operate on a few patients who do not qualify, believing that they're in desperate need of surgery, and that he is performing kind, necessary services.
Though perhaps ethically wrong, Dr. Now's concerns are not unfounded, as obesity can lead to numerous health problems, which can eventually become fatal risks. As proof, the testaments of many patients, and now stars, who've appeared in "My 600-Lb Life" often detail their medical difficulties.
To provide even further proof of how dangerous obesity can be, some of the stars from the show have sadly passed away, and more often, they are patients who didn't show much improvement. Despite all his efforts and concerns, Dr. Now has lost several patients over the years, but perhaps the many success stories shared on "My 600-Lb Life" might make it worthwhile.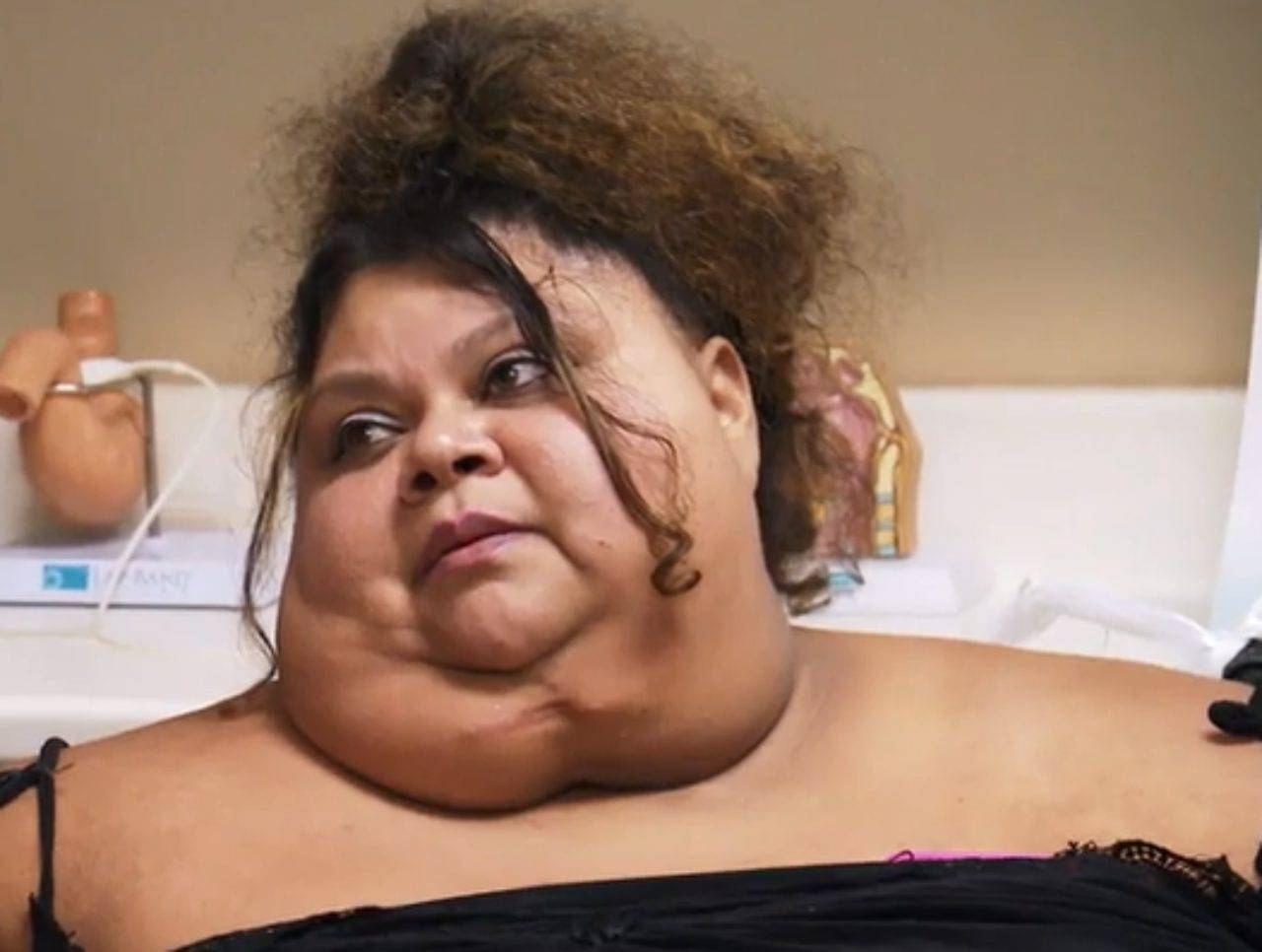 One such success story, shared in the spin-off series "My 600-Lb Life: Where Are They Now?", is that of Lupe Samano, who underwent a radical transformation following her appearance as a patient on the show.
Lupe went from weighing 642 lbs during her initial weigh-in, to losing more than 400 lbs as she now weighs just under 200 lbs. Of course, much of Lupe's improvement was due to bariatric surgery, but she would never have achieved it without putting in a lot of effort.
Now, as Lupe celebrates her new life, viewers of "My 600-Lb Life" have been wondering what happened to her, and how she's doing today. For those curious about Lupe Samano's continued journey after appearing in the show, we have sought to answer your questions.
What To Expect
As we look in on Lupe and her current situation, we'll briefly discuss her time on "My 600-Lb Life", revisiting the struggles she faced during her episode, before showing what's happened to Lupe since the show. This will include everything Lupe revealed in "My 600-Lb Life: Where Are They Now?".
Following this, we'll conclude the article with the latest updates about Samano and her current well-being.
A Champion's Conquest
When Lupita 'Lupe' Samano, a California native born and raised in San Bernardino, first appeared on "My 600-Lb Life" during its fourth season, she weighed more than 600 lbs and admitted that she'd been bound to her bed for 12 years.
Me & my hubby Gilbert… pic.twitter.com/svEQmtzXLb

— LUPE SAMANO DONOVAN (@MzMIRACLE909) March 10, 2016
She had become dependent on her husband Gilbert's constant help and nursing, but shared with the viewers that she'd struggled with her weight since she was young. At the age of six, Lupita already weighed 100 lbs, plus also revealing that she, like many other patients, suffered from severe medical conditions that affected various parts of her body and organs. She was diagnosed with diabetes early on, and has struggled through life dealing with health problems and the discomforts associated with morbid obesity.
Upon gaining the chance to turn her life around, Lupe accepted Dr. Now's conditions for appearing on "My 600-Lb Life" by complying with his strict diet and exercise plan. Unfortunately, Lupe struggled to keep up with Dr. Now's demands, but enchanted the viewers by her refusal to give up, and pushed on to eventually qualify for surgery.
Towards the end of her episode, it was revealed that Lupe's surgery went perfectly and she was able to drop 295 lbs while in the show. Naturally, both Dr. Nowzaradan and his viewers celebrated Samano's success, but perhaps weren't as ecstatic as Lupe was herself. When she returned home, it seemed as ifshe'd became a whole new person.
However, following her appearance, Lupita shared a few saddening updates about her life while appearing in the "Where Are They Now?" spin-off series, including the perhaps surprisingly  distressing details of how her husband, Gilbert, became jealous and abusive following her improvement. Samano even revealed that Gilbert forced himself onto her shortly after returning home.
Lupe's then fresh wounds opened up due to the struggle, and despite seeking medical attention, her wounds became infected. Fortunately, Lupe was able to recover, and separated from her husband after the said incident.
Lupe also added that she's moved on with her life, and now resides in San Antonio, California, where she continued her weight loss journey. Lupe revealed that she's dropped 200 lbs more since appearing in the show, and her goal now is to achieve a weight of 180 lbs.
How Is Lupita Doing Today?
Following her experience with "My 600-Lb Life", and its spin-off series, Lupe's life continued to change. In 2018, Samano shared on social media the joyful news that she met a new love interest, namely Andrew Renteria.
Sadly, in 2019, Andrew passed away due to complications with his kidneys. According to Lupita, his grieving girlfriend, he suffered from kidney disease only shortly before his death, but despite concern, Lupe remained hopeful that Andrew would recover – sadly he never did.
According to most sources concerned with Lupe's current well-being, it seems that the grieving former reality star has remained mostly quiet over the past few years. Very little is known about Samano's personal life, but judging from her social media activity, she continues to go on with life. It also seems apparent that she's chosen to live much healthier now, and keeps her followers updated on her fitness progress.
Conclusion
If you like success stories like that of Lupe Samano, or might be able to relate, then feel free to catch the latest episodes, or reruns, of "My 600-Lb Life".
Many such stories are shared with Dr. Now's cameras, though be prepared to also encounter a few antagonists, and some sad disappointments.