• YoBoy PIZZA is a famous American YouTuber.
• His real name is Tommy Forster and he was born in 1995 in West Mifflin, Pennsylvania.
• He has attracted more than 1.2 million subscribers to his channel.
• His net worth is estimated at $5 million.
• He is active on Instagram and Twitter, with over 35,000 and 10,000 followers respectively.
 
Who is YoBoy PIZZA?
YoBoy PIZZA is a famous American YouTuber, who has achieved stardom by playing such sports video games as NBA 2K and Madden NFL, among others. He has created several web series, including "What If", in which he tries to break the limitations of the game. Since starting his YouTube channel, YoBoy has attracted more than 1.2 million subscribers to his channel.
So, do you want to find out more about YoBoy PIZZA, from his childhood years to most recent career endeavors, including his personal life as well? If yes, then stay with us for a while, as we introduce you to this prominent YouTuber.
YoBoy PIZZA Wiki: Real Name, Age, Childhood, and Education
YoBoy's real name is Tommy Forster, and he was born on the 25th August 1995 in West Mifflin, Pennsylvania USA; he hasn't shared much about his early life, and as a result, information about his parents, such as their names and professions remains unknown in the media, however, we have found out that he has a sister, Brandi Forster, who is a YouTube star in the making, with around 12,000 subscribers.
From an early age, YoBoy was interested in playing video games with his friends on Xbox or Sony PlayStation, and his love towards sports video games only grew stronger. He and his friends decided to launch a YouTube channel, Random Gaming Crew, which later became YoBoy PIZZA.
When it comes to his education, YoBoy has decided to stay silent about that too, so we only hope that he will change his mind and share some information about his childhood and education.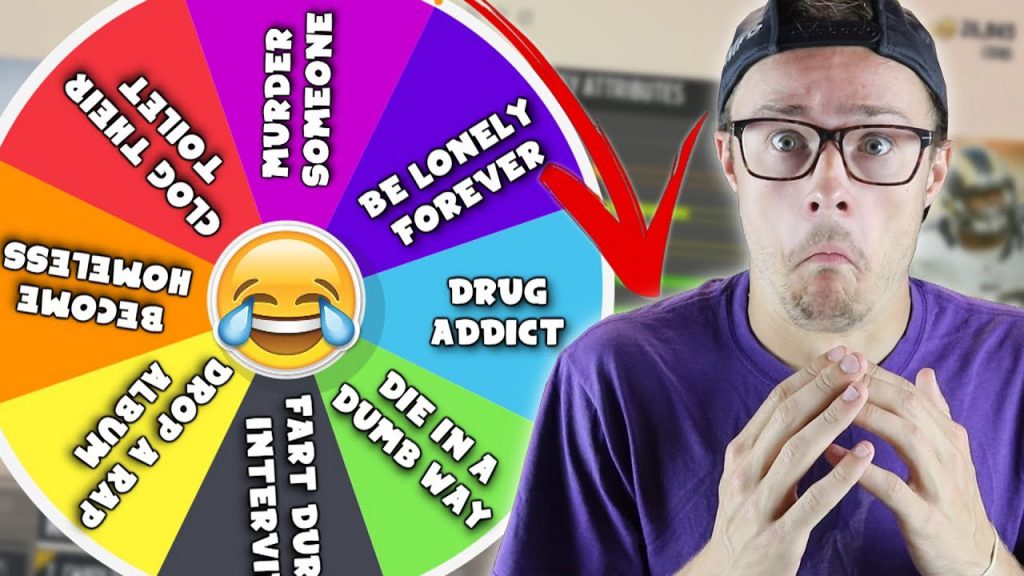 Career Beginnings
Before going solo, he made videos playing with his friends – their first video was "FIFA 14 Quest to Division One Pro Clubs Episode 1", of course followed by episode two. He focused on the FIFA 14 game at first, but over time he started playing other games, such as League of Legends, Titanfall, and even Minecraft, before he became fully focused on sports games. He has played everything from FIFA, NBA 2K, to Madden, every installment since 2015. He has created a few series such as IRL Basketball Challenges, Nope Squad to Dope Squad, Draft Champions, and others, which have attracted more people to his channel.
Rise to Prominence
Gradually YoBoy was becoming more popular, and soon reached 500,000 subscribers, and since he has now reached more than a million followers, thanks to his innovations and full-time dedication towards his YouTube career. Most recently he's started a new series, entitled Next One Up, in which he tries to bring a celebrity athlete against which he would compete in video games; some of the guests were Tyrek Hill, Xavier Rhodes and Lamar Jackson among others, which has only increased further his popularity.
So far, his videos have been viewed more than 360 million times, and some of the most popular videos include "So Many Points Scored In the 4th QTR! Will It Be Enough? Madden 18 Packed Out", which has more than 4.5 million views, then "What Happens If You Exceed The Score Limit In Madden 17?? Madden Mythbusters Ep. 2", which has over 4.2 million views; "5 Easy Xbox One and PS4 Pranks- How to Prank!", which has just over three million views, and "What If We Simmed 100 years Into The Future!?!? Madden 17", which has been viewed around 2.9 million times, among numerous other videos that have steadily increased his wealth.
YoBoy PIZZA Net Worth
Since launching his net worth, YoBoy has become the most popular YouTuber from West Mifflin. His success has only contributed to his wealth, so have you ever wondered how rich YoBoy's PIZZA is, as of mid- 2019? According to authoritative sources, it has been estimated that YoBoy PIZZA's net worth is as high as $5 million, which is quite impressive, don't you agree? Undoubtedly, his wealth will increase in the upcoming years, assuming that he successfully continues his career.
Yes, even YoBoy Pizza shares his delicious @DiGiorno pizza! #ad pic.twitter.com/2IH50YNOXr

— Tommy Forster (@RealYoBoyPIZZA) June 27, 2019
YoBoy PIZZA Personal Life, Dating, Girlfriend
What do you know about YoBoy's personal life? Well, this YouTube star hasn't been very open when it comes to sharing details from his personal life. In fact, he hasn't shared anything in regards to his personal endeavors, except for the fact that his biggest love is American Football. Hopefully, he changes his mind and starts sharing more details from his personal life, including romantic associations.
YoBoy PIZZA Internet Fame
YouTube has made him famous and since then, he has expanded his popularity to other social media platforms, especially Instagram and Twitter. His official Instagram page has more than 35,000 followers, with whom he has shared pictures with various National Football League stars, but also pictures with his friends, among numerous other posts. You can find YoBoy on Twitter as well, on which he has just over 10,000 followers, and has used his popularity to promote his work, often sharing his videos from YouTube, but also to inform his fans about his ideas and interests.
So, if you aren't already a fan of this prominent YouTuber, then this is a perfect opportunity for you to become one, just skip over to his official pages, and see what he is up to next.
,
Wikipedia