As one of the biggest icons of Mexican music, Adolfo Angel Alba has been the driving force of his band Los Temerarios for over four decades. Not only is Adolfo the keyboardist and second voice of the group behind his brother Gustavo, but he's also the group's main founder, composer and decision-maker, leaving no doubts about how big of a role he's played in the band's success.
Though Los Temerarios announced their split in August 2023, it's never too late to know who Adolfo Angel is. Stay here to learn more about his humble beginnings, his career, how he founded Los Temerarios, his musical influences, personal life, career accomplishments and so much more.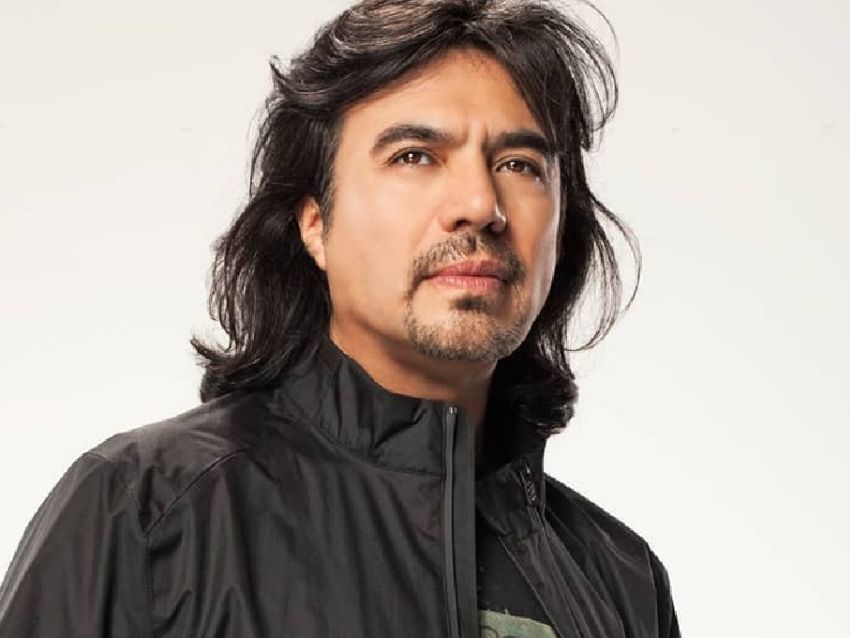 Early Life
Also known as 'El Temerario Mayor', Adolfo Angel Alba was born on 1 September 1963, in Fresnillo, Zacatecas Mexico, to Julio Angel and Delfina Alba. His siblings are Miguel, Guadalupe and Gustavo.
Adolfo discovered his love for music at a very early age, when he unsuccessfully tried to play his grandfather's guitar, left unused in one of his house's storage rooms. According to a Gruperos documentary from 2006, embracing music at its fullest wasn't easy for Adolfo, as he had no option but to leave school at 12 years old to work on a farm alongside his father and older brother Miguel.
Not enjoying the heavy work, Adolfo sneaked out of his job in the afternoons to go to the nearest city – Fresnillo – where he joined a public music school. His father Julio wasn't entirely convinced of Adolfo's increasing passion for music, but eventually accepted it, buying him a keyboard without knowing that Adolfo didn't know how to play it at the time.
Julio realized that he'd made a mistake in buying the keyboard, but then 13-year-old Adolfo swore that he wouldn't let his father down again, finding the determination to become a musician right then.
Beginnings
The Angel family supported Adolfo's musical dreams, unanimously agreeing to use the money to improve their ranch and to purchase the instruments he needed. In 1977, Adolfo, his cousin and bassist Fernando Angel, and drummer Sammy Guzman founded the Conjunto La Brisa, playing popular songs at church and other local events together. Their early musical influences included many iconic Mexican singers such as Juan Gabriel and Vicente Fernandez.
At the time, the group didn't have a vocalist given that Gustavo was still too young and playful to play his part well, but they eventually accepted him because they didn't have a better singer, as Gustavo jokingly affirmed in 2006.
Adolfo was around 14 years old by the time the Conjunto La Brisa was founded, so his young age reflected his lack of experience, as he soon found out that their name Conjunto La Brisa had already been taken by another band, leaving him to invent the name Los Temerarios using a word he found in a comic book as an inspiration.
Later 1981, the group released a 1,000-copies limited album, but which only sold around 20 copies, and was also rejected by several discographies under the argument that they'd already signed too many groups with similar romantic ranchera styles.
The Success Of Los Temerarios
Despite the continued rejections and the disappointment for the lack of success of the first release by Los Temerarios, Adolfo didn't give up on his dreams. He not only fought for the creative independence of the group against the labels who wanted to change his group's essence and appearance, but he also led Los Temerarios to their first nationwide success in 1983, with the extended play (EP) "Los 14 Grandes Exitos De Los Temerarios".
The name of that EP was meant to sound similar to a compilation despite the fact that the band didn't have enough songs and trajectory to back it up at the time, but that didn't stop the group from selling a million copies of that one, which was the beginning of four decades of a successful and compelling music career, which includes over 30 releases between singles, EPs, albums and compilations. The group made a name for itself throughout the four decades it remained active, even surviving the exit of original members Sammy Guzman and Fernando Angel.
The success of Los Temerarios is a joint effort between its members, but Adolfo has played a huge role in making everything work in their favor, given how most of the artistic and business decisions in the group were made by him, just as Gustavo revealed in a 2014 interview.
Personal Life
While Adolfo Angel has remained distant from controversies and scandal, that doesn't make his personal life less interesting. In fact, his romantic endeavors are one of the aspects of his life which inevitably attract the eyes of his fans, given how it involves many important stars from the Mexican entertainment industry.
The first of his well-known girlfriends was Veronica Castro, singer, actress and host who met Adolfo when he performed i one of her TV shows in 1992. He guided her while recording one of her albums, but love didn't wait to bloom between the pair. However, Adolfo and Veronica broke up for unknown reasons in 1994.
Not long afterwards, Adolfo dated actress Alessandra Rosaldo, who affirmed that he broke up with her after a year to date actress Chantal Andere, though the latter has denied ever being involved with the singer. In the early 2000s, Adolfo was rumoured to be romantically linked to host Odalys Garcia and singer Ninel Conde, though none of these alleged relationships were long-lasting.
In 2001, Adolfo and started dating actress and singer Mariana Seaone, but the relationship ended over cheating allegations. He eventually started a relationship with Argentinian model Gabriela Ghilino, whom he married in 2003, and welcomed his son Adolfo Jr. However, Gabriela and Adolfo divorced in 2010, though rumors about their separation started surfacing from 2007.
Net Worth & Physical Appearance
According to online reports, Adolfo Angel has an estimated fortune of $2 million, resulting from his extensive career in the music industry. However, this might not reflect his real financial situation, given how not only have Los Temerarios sold dozens of millions of albums, and performed on important stages in Mexico and the US, but Adolfo has also done well as a producer of other musical artists.
Adolfo's height and weight are unknown, while his hair is black and often worn long, accompanied by his stylish beard. His eyes are green and he has been often described as handsome and charming, not only for his appearance but also for his personality.
Just as some of Adolfo's former girlfriends Alessandra Rosaldo and Mariana Seoane have affirmed, he was very endearing while worming his way into their hearts back when he dated each of them, and describing him as a 'gentleman' and 'captivating'.
Accomplishment & Future
Ever since the early 1980s, Los Temerarios with Adolfo Angel as its lead, has become one of the most successful acts in Mexico and around Latin America, with over 18 million copies sold, according to reports. They have also been nominated for several Grammys, have won two Latin Grammys, and have been recognized by many other renowned music organizations and award-giving events in the US and South America.
Nonetheless, every good thing has to end at some point and it's no different for Los Temerarios. In August 2023, Adolfo and Gustavo announced that they were parting ways after 46 years since the group's formation in the late 1970s.
In the statement released by the Angel brothers, the pair expressed their thankfulness over the continued support from fans, media, and loved ones, describing their separation as 'closing one of the most important and gratifying periods' of their lives. For the following months, the group plans to embark on their final tour together, around the US and Mexico.
It's unclear where life will be taking Adolfo Angel from now on, but surely the musical legacy that he's built so far is unerasable.