• Ami Brown is an American reality television star best known for "Alaskan Bush People"
• She married Billy Brown at 15 years old
• She was diagnosed with third stage lung cancer in 2016
• She and her family have faced legal issues for unsworn falsification of forms
• She has a net worth of $500,000
 
Who is Ami Brown?
Ami Brown is an American reality television star, who is perhaps best known for being one of the main characters of the Discovery Channel's reality TV show "Alaskan Bush People", following the Brown family on their mission to survive the harsh Alaskan wilderness.
Early Life, Childhood and Education
Amora 'Ami' Larene Bronson was born as one of two children of Earlene, who was a civil servant and legal secretary of the Department of Energy in Oak Ridge, Tennessee, and an airman, Hugh L. Branson, under the zodiac sign of Virgo on the 28th August 1964, in Texas, USA. She has a brother named Les Branson, and apart from being of American nationality, she is also of white ethnicity. Further personal details regarding Amy's early life and childhood have never been publicly disclosed.
When it comes to her educational background, Ami hasn't revealed any relevant information so far about it. According to her claims, she suffered an abusive childhood, so at the age of only 15 she ran from her parent's home and married Billy Brown.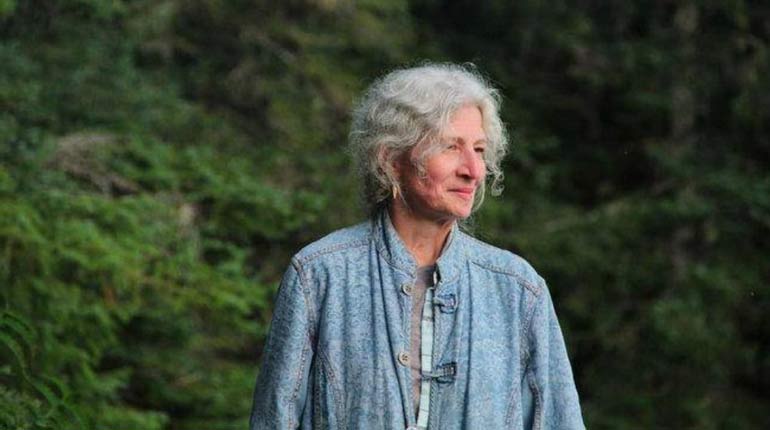 "Alaskan Bush People"
Ami and Billy's romance began in late 1970s, and was love at the first sight. Their affair quickly grew to a real love story, and the couple decided to bring it to a higher level and tie the knot, and the 15-year-old Ami married the 9-years-older Billy on the 16th June 1979. In the beginning they lived in Fort Worth, Texas, where he had a small plumbing business. However, not enticed to a common way of life and eager for adventure, they spent the next couple of years traveling across the states in a van, during which they welcomed two children – their first son Matthew 'Matt' Jeremiah was born on the 7th September 1982, second son Joshua 'Bam Bam' on the 18th September 1984.
In 1986, the Browns sold their van and bought one-way tickets to Alaska where they settled near the town of Wrangell. Despite an idyllic story, things didn't go very well during their early years in Alaska. With insufficient funds, Billy was forced to do a variety of labor jobs, often being far from home for a couple of months. Their first winter they 'welcomed' stranded 'in a trapper sack' on Masman Island. After struggling for almost 18 months, they were eventually rescued and brought back to the town of Port Protection. Once they realized that they could survive harsh Alaskan winters, Ami and her family decided to live permanently in Alaska.
Welcome to Brown Town. ?#AlaskanBushPeople starts NOW. pic.twitter.com/OMCO2ux5H1

— Alaskan Bush People (@AlaskanBushPPL) August 12, 2019
They spent their first years moving from place to place, building temporary shelters just to survive before establishing their home in the town of Hoonah on Chichagof Island. Over the years, Ami and Billy welcomed five more children, three sons – Solomon 'Bear' Isaiah Freedom born in 1987, Gabriel 'Gabe' Starbuck in 1989 and Noah Darkcloud (1992) as well as two daughters – Amora Jean 'Birdy' Snowbird born in 1994 and Merry Christmas 'Rainy' Kathryn Raindrop in 2002.
Into the limelight Ami Brown came in May 2014 when as the matriarch of the family she first appeared in the Discovery Channel's reality TV show "Alaskan Bush People". The show follows the Brown family that is entirely detached from the society, as they successfully cope with the Alaskan wilderness and its harsh conditions and rough weather. So far, the show has produced 85 episodes through a streak of nine seasons. Despite facing criticism for allegedly being fake and scripted, in April 2019 it was announced that the show is renewed for the 10th season although the precise dates haven't been revealed yet.
Due to their specific and rather unconventional lifestyle, including spending six to nine months without any contact with the outer world and civilization, the Browns – or as they call themselves, the wolfpack – have developed their own language and dialect. In the latest seasons of the show, the Browns were spending their winters in Okanogan County, Washington, before returning to Alaska for the rest of the year.
Personal Life
In June 2016 during the show's sixth season, Ami was diagnosed with third stage lung cancer, which rapidly worsened to the fourth stage.
While battling illness, having only 3% of chances to survive, she lost almost 40lbs (18kgs), and underwent two courses of chemo therapy at the UCLA Health Center, and in December 2017 was declared cancer-free. In November 2018, Ami caught mass media attention when the story about her mother's death was revealed. Earlene Branson passed away on the 9th November 2018 at the age of 85, after which Ami's brother Les Branson publicly disclosed their strained relationship that lasted for nearly 36 years, mainly accusing Billy as the one responsible for it. According to his claims, despite his efforts to come to Alaska alongside Earlene to visit Ami, they hadn't been in contact for over 10 years, as she was 'out of state' at the time.
Legal Issues
Despite coping with the rough Alaskan conditions, Ami and her numerous family members have faced some legal troubles as well. In October 2014, they were pleaded guilty to the Alaska Department of Revenue misdemeanor charge of unsworn falsification in the second degree after it was discovered that the Browns falsely filled in their Permanent Fund Dividend forms. The state disclosed this fraud, claiming that they spent over 180 days living outside of Alaska, while taking a total of $21,000 in residents' dividend money between 2010 and 2013.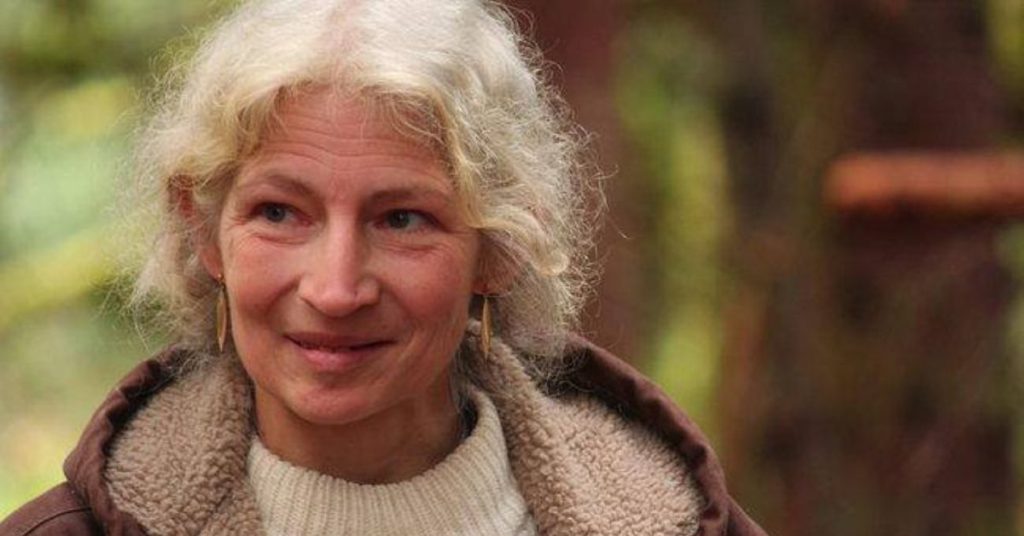 Net Worth
Have you ever wondered how much wealth this 54-year-old American reality star has accumulated so far? How rich Ami Branson is? According to authoritative sources, it is estimated that the total of her net worth, speaking as of mid-2019, revolves around $500,000. with annual revenue estimated between $40,000 and $60,000, largely acquired through her endeavors on the reality TV show "Alaskan Bush People" which is airing since 2014.
Source:
IMDb
,
Wikipedia