Who is Julio Pena?
Julio Peña is a Spanish actor and singer, known for various roles on television and in film. He gained recognition for his role as Manuel in the Disney Channel series "Bia", and as Ares in the Netflix romance movie "Through My Window". Julio has been active in the entertainment scene since 2018, and has participated in several plays and musicals, such as "The Nightmare Before Christmas" and "Moulin Rouge" at the Arcadia Theater.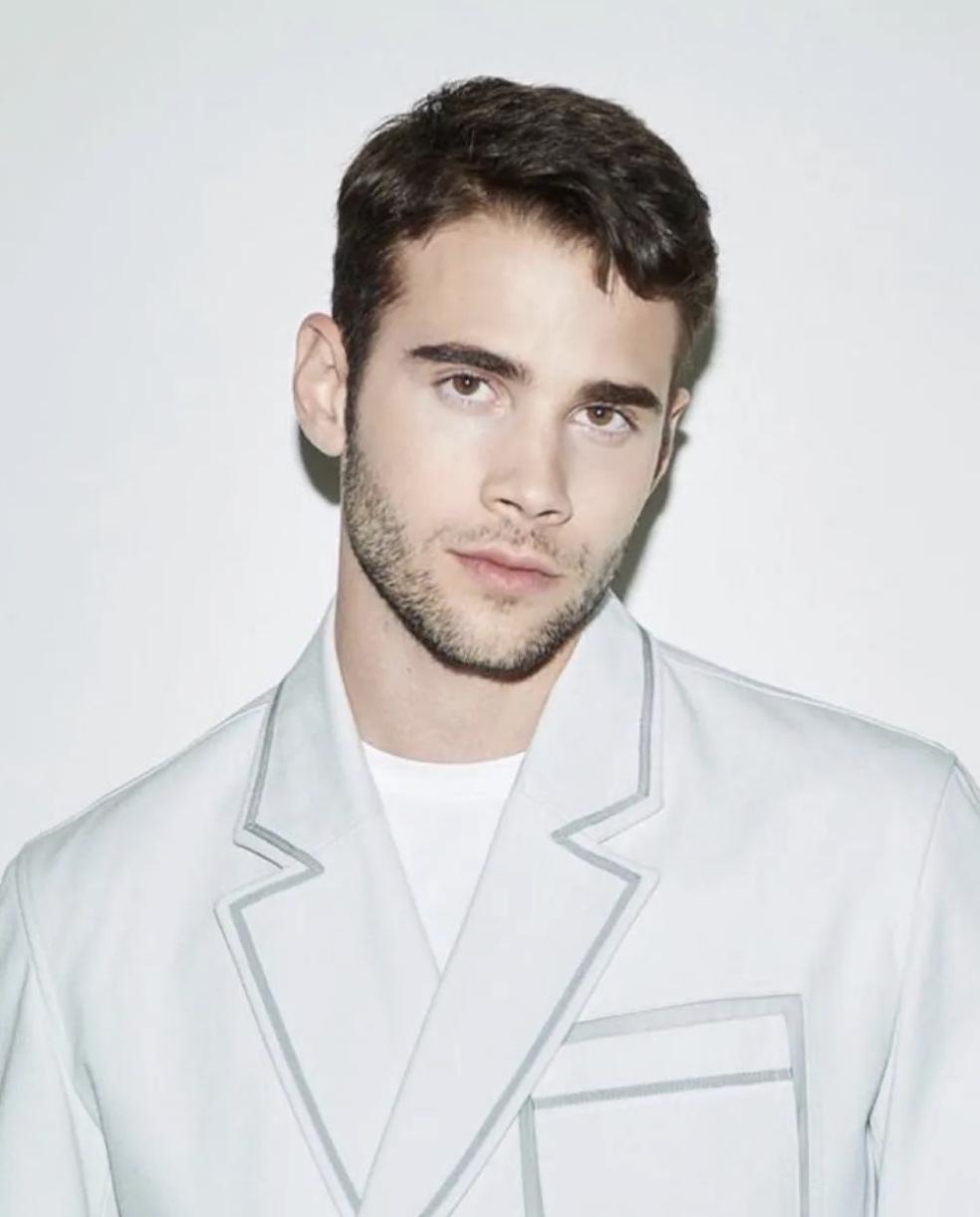 Early Life and Education
Born on 15 July 2000, in the scenic city of San Sebastián, Spain, Julio Peña Fernández, spent most of his childhood and teenage years in Madrid. His early exposure to the arts was evident through his involvement in theater lessons during high school, and participation in acting workshops within the city. Julio also honed his musical skills by taking piano lessons for nine years, showcasing his multifaceted talent from a young age.
Roles in TV Series
Julio's acting breakthrough came in 2018 when he was selected to star in the Disney Channel original series "Bia", portraying the character Manuel Gutiérrez Quemola. The series, which follows a group of talented teenagers who express themselves through music and social media, provided Julio with a platform to showcase his acting and singing talents to a global audience. His character, Manuel, is a charismatic and talented individual, traits that Julio effortlessly brought to life on screen. His performance was not only pivotal for the series, but also instrumental in establishing his career in the entertainment industry.
In January 2021, Julio joined the cast of the Spanish period drama "Acacias 38", in which he took on the role of Guillermo Sacristán. The series, set between 1899 and 1914, explores the lives of the residents of a stately neighborhood, and show explores various themes, including love, friendship, betrayal, and revenge, against the backdrop of historical events during that period. The series aired since 2015, with Julio joining the cast in its last season.
In 2023, Julio expanded his repertoire by joining the cast of the Netflix original series "Berlín", a spin-off from the immensely popular series "La Casa de Papel" (Money Heist); the series is set to premiere on Netflix on 29 December 2023. This prequel series focuses on the character Berlin, played by Pedro Alonso, who was a pivotal character in the original "Money Heist" series, known for his strategic mind and complex moral compass. Berlin, the Professor's brother, was frequently seen in flashbacks, and played a crucial role in planning the heists central to the series.
JUST IN: #MoneyHeist spinoff, #Berlin, has started production for its 8 episodes.

'Berlin' stars Pedro Alonso reprising his role, Michelle Jenner, Tristán Ulloa, Begoña Vargas, Julio Peña Fernández & Joel Sánchez.

Shooting beging October 3 in Paris.

Coming 2023 on Netflix. pic.twitter.com/w0CqjZLG0t

— CinemaBravo (@cinemabravoph) September 29, 2022
The spin-off "Berlin" explores the character in his prime, planning a heist with his crew to steal €44 million from one of the top auction houses in Paris in just one afternoon. The official trailer depicts Berlin as a charismatic and carefree thief who desires 'all the things that make life worth living'. However, it seems like he might be jeopardizing his own heist by becoming involved with the wife of the man he's robbing.
Julio is set to play a character named Roi (King), but further specifics of his role remain unclear at the time of writing. He is slated to star in all eight episodes of season one, meaning that he's going to play a prominent role in the series.
Roles in Movies
In 2022, Julio made his movie debut with a significant role in the Netflix original film "Through My Window", in which he portrayed Ares Hidalgo, the main protagonist. The movie, based on the bestselling novel of the same name by Ariana Godoy, explores the love story between Ares and Raquel (Clara Galle). Raquel has been secretly in love with Ares for years, and she writes a novel about their romance. Raquel's novel about their love story becomes a significant plot point, and the movie explores whether she will have the courage to show it to the world.
Julio reprised his role as Ares Hidalgo in the 2023 sequel, "Across the Sea", further exploring the narrative and emotional journey of the character. His return to the role was met with anticipation and excitement from fans who had been captivated by the initial installment. The movie picks up where the first one left off, and explores Raquel and Ares's relationship during their first year of university, as they are studying in different countries: Ares moved to Sweden to study medicine, while Raquel stayed in Spain to pursue her dreams of being a writer.
In 2024, Julio is set to once again reprise the role in the highly-anticipated third installment of the franchise, entitled "Looking at You".
Awards and Nominations
Julio's talent has not gone unnoticed in the industry. He's been nominated for several awards, including the Kids' Choice Awards Mexico in 2020 as a favorite television actor and the Most Listened Awards as Actor of the Year. His performances have not only garnered him nominations but also won him the 2021 SEC Award in Brazil as the Best Actor in a Teen Series. In the same year, he received his second Kids' Choice Awards Mexico nomination.
Love Life and Relationships
While Julio has been quite open about his professional life, he tends to keep details about his personal life private.
However, that didn't stop his fans from speculating about his love life. Julio's performance in "Through My Window" had many fans convinced that he and his co-star Clara Galle are a real-life couple. The rumors were further fueled by their frequent social media posts in which they can be seen hugging each other and spending time together. On the other hand, some people speculate that this is just a publicity stunt and a clever way of promoting their movies.
Julio and Clara are yet to confirm or deny the dating rumors.
Hobbies and Interesting Facts
Apart from acting, Julio has a keen interest in music, having taken piano lessons for an extensive period. His involvement in various musicals and plays from a young age also speaks volumes about his love for the performing arts. Julio is not only a talented actor but also a singer, often showcasing his talents on social media.
Net Worth
As of October 2023, Julio's net worth has been estimated at more than $3 million. Given his rising career in both the television and film industries, its plausible that his financial status is likely to see growth as his career progresses.