• Ben Kissel is a comedian and podcaster best known for co-hosting "The Last Podcast on the Left".
• His net worth is estimated at over $300,000 as of early-2019.
• Ben grew up in a religious household and developed a clown role to make people smile.
• He has been a political commentator for Fox News and HLN.
• Ben is highly active online through the use of social media, often posting comedy content and expressing his opinions on current events.
 
Who is Ben Kissel?
Ben Kissel was born on 21 July 1981, in Steven's Point, Wisconsin, USA, and is a comedian as well as a podcaster, best known for being one of the co-hosts of "The Last Podcast on the Left", which talks about the paranormal and true crime stories.
The Wealth of Ben Kissel
How rich is Ben Kissel? As of early-2019, sources estimate a net worth that is over $300,000, earned through success in his various endeavors. He's also made appearances on television as a political commentator for networks such as Fox News and HLN. As he continues his career, it is expected that his wealth will also continue to increase.
Early Life and Education
Ben is of German descent as his father emigrated from Germany to Wisconsin where he would start a family. He grew up in a religious household, and despite the family's strict adherence to religion, they had a lot of friction. The family hosted a lot of foster children, and he grew up mostly in a crowd of similar aged kids. He became a diffuser of situations at home, and would gain a clown role, wanting to make everyone smile.
During high school, he jokingly sang "All Along the Watchtower" on the stage of his school where the priest normally preached. He gained a lot of positive reactions despite being scolded by the principal, and realized that he had the potential for a career in comedy. After matriculating from high school, he enrolled at the University of Wisconsin and studied for a degree in political science. He became interested in politics after becoming invested in the political events leading up to the 2003 Iraq War, which was heatedly debated before the actual invasion by the US-led coalition.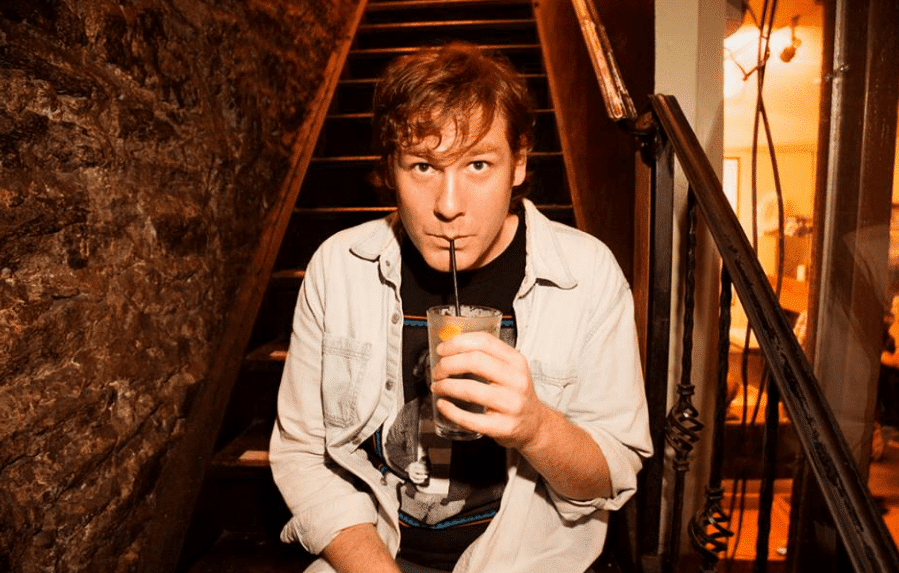 Comedy and Political Career
After completing his education, Kissel started working as a stand-up comedian in 2005, practicing and developing his skills in the local comedy circuit. Eventually, he gained enough attention that he started performing all over the country, leading him to more opportunities. In 2011, wanting to start a project based on his interests, he created "The Last Podcast on the Left" alongside Marcus Parks and Henry Zebrowski. He began as a solo host before inviting the two to have more interactivity and discussions. In the podcast, they talk about topics such as serial killers, ghosts, UFO sightings, and conspiracy theories.
Over the years, the podcast developed characters which could be used in segments often involving comedy; two of the fictional characters they created were Terry the Gnome and Detective Popcorn. Each episode of the podcast is an hour long and is released weekly. After a few years of working on the podcast, he also earned enough fame to start appearing as a guest in television series as well as short films, as well as in political shows including "Red Eye".
Recent Projects
Ben is known to be a political activist, and in 2015 one of his significant achievements of the year was to help overturn the anti-cross dressing law in New Jersey. To help counteract the law, he created a short documentary entitled "Lawbreaker", which is based on the book "3 Felonies a Day", and talks about how most laws in America are broken by the people unconsciously and constantly. The documentary specifically talked about how the cross-dressing law would be broken numerous times despite being labelled as illegal.
Aside from his work in his more entertainment-related podcast, he also runs a weekly political podcast called "Abe Lincoln's Hat", focused on more political topics along with the social implications of recent moves in the political sphere. Aside from politics, he is also very interested in sports and the politics within sports. He has another podcast called "Cave Comedy Radio" which is more sports oriented, which has aired for a total of 360 episodes; it has recently incorporated various audio snippets as references to serial killers, horror films, and other related topics.
In 2017, it was reported that he joined the Reform Party to run for Brooklyn Borough President but was unsuccessful.
When the TV freezes during Last Stream On The Left, and the faces sum up the hosts personality. @LPontheleft @BenKissel @HenryLovesYou pic.twitter.com/m74ly3kRgn

— Joseph m Nickels (@JoeyJaw2010) April 26, 2019
Personal Life and Social Media
For his personal life, it is known that Kissel is in a relationship with a woman named Brooke, who has been a frequent guest in several of his podcasts. She is known to travel with him, and frequent appears in many of his social media posts. He has mentioned that he is an atheist several times in his podcast ,and that he has two brothers, both of whom are gay. This has led to rumors spreading that he is also like his brothers when it comes to sexual orientation, but it is unlikely given that he has a girlfriend.
Similar to numerous podcasters and comedians, he is highly active online through the use of social media. He has a Twitter account which promotes his work in podcasting, often using the platform to interact with followers and gain new insights for future podcast episodes, plus posting a lot of comedy content on a near daily basis. His Instagram page is filled with personal photos, often featuring his co-workers and his girlfriend. He also uses the platform to express his opinions on current events, though tries to keep the politics to a minimum. He has gained criticism as well, due to the differing opinions of people when it comes to politics.
Movies
Actor
| Title | Year | Status | Character |
| --- | --- | --- | --- |
| A Very Troma Christmas | 2015 | Video short | The Toxic Avenger |
| A Halloween Carol | 2014 | Video short | Toxie Present |
| Girls Are Roommates | 2013 | TV Series | Manslave |
Self
| Title | Year | Status | Character |
| --- | --- | --- | --- |
| Red Eye w/Tom Shillue | 2015-2016 | TV Series | Himself - Guest Panelist / Himself - Panelist |
| The Greg Gutfeld Show | 2015-2016 | TV Series | Himself - Guest Panelist / Himself - Comedian |
| The Kennedy Show | 2015 | TV Series | Himself - Panelist |
Source:
IMDb
,
Wikipedia