• Kaylee Quinn is an American dancer, singer, actress and social media star.
• She began her professional dancing career at the age of three and has since won many awards.
• Her acting career began when she was cast in the ABC series "Stitchers" in 201•
• She runs her own eponymous YouTube channel and a mutual channel with her two sisters.
• Her estimated net worth is $300,000.
 
Who is Kaylee Quinn?
Kaylee Quinn is a multi-talented personality – she is a young American dancer, singer as well as an actress, who is probably best known for appearing as a guest dancer in the popular American reality TV show "Dance Moms". She also appeared in about a dozen episodes of the television series "Stitchers".
??#cactus #sunset #cali #PhotoOfTheNight pic.twitter.com/fZArlErAmU

— Kaylee Quinn (@KayleeQuinn5) November 8, 2017
Early Life, Childhood and Education
Kaylee was born under the zodiac sign of Cancer, on the 18th July 2004 in Los Angeles, California, USA, and apart from being of American nationality, she is also of white ethnicity. She has three siblings – a brother named Tyler as well as two younger sisters who are both dancers – Rihanna born in 2006, and Coco born in 2008. While their father's identity has never been revealed to the public, their mother Jeannie Quinn is known for appearing as a guest mom on "Dance Moms".
Quinn dived into the world of dancing at the very early age of only three, when she began attending dancing lessons. She later continued by enrolling at Westside Dance Project school. Kaylee is also a student of the renowned Dmitri Kulev Classical Ballet Academy in Laguna Hills, California. Apart from being specialized and skilled in contemporary dances, ballet and jazz, she is also a proficient gymnast, as well as a guitar player.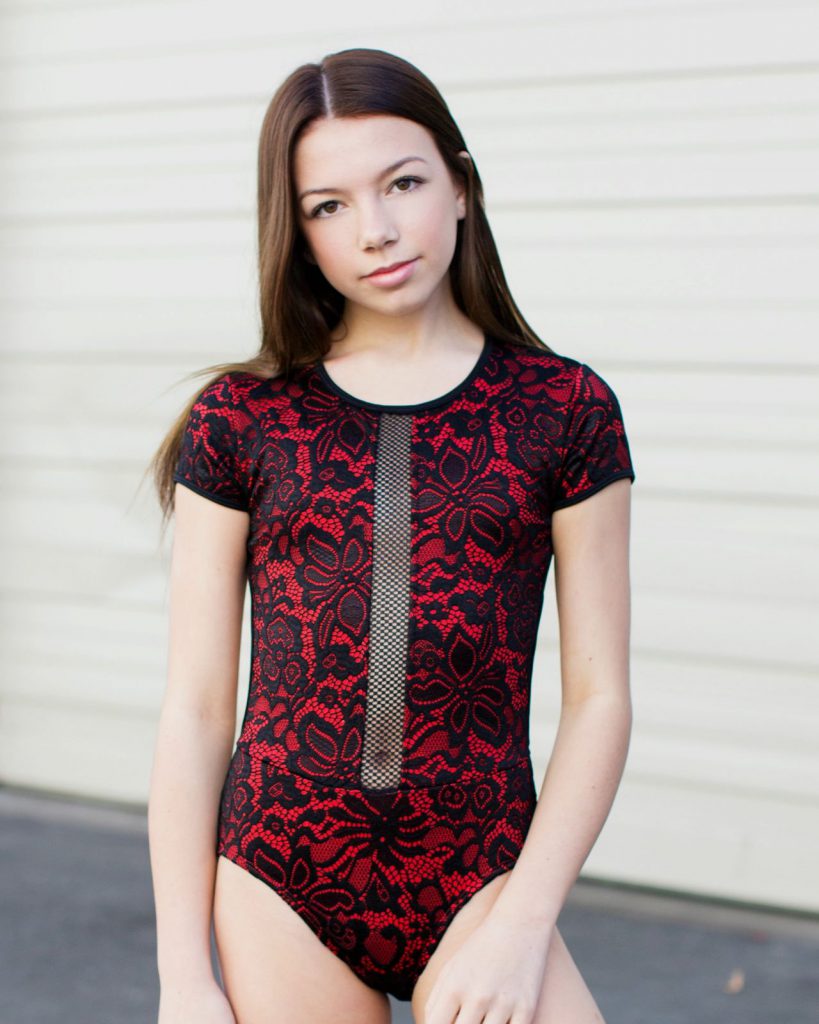 Professional Dancing Career
Kaylee began her professional dancing career through attending various contests, primarily competing in categories such as contemporary, jazz and lyrical. To greater prominence she came at the age of eight, when at the 2013 Starpower Nationals in Orlando, Florida, young Quinn won several accolades including the National Petite Miss Starpower title, as well as first place in the category of Age 8 & Under Power Solos. At the age of nine in 2014, she appeared in an audition for the reality TV show "America's Got Talent", which was followed by an appearance in the "Dancing with the Stars" reality TV show. Later that year she won first place in the Junior Diamond Division at the Showbiz's National Dance Competition, when she performed for the Dance Precisions studio, dancing to Jeff Buckley's song entitled "Hallelujah", while the same performance earned her the National Junior Miss Starpower title at the Starpower Nationals competition in Las Vegas, Nevada.
In 2015 Kaylee performed lyrics to Rachel Yamagata's "The Only Fault", which earned her first place in the Elite Junior Solos division at the In10sity dance competition, as well as being the first runner-up for the National Mini Female Best Dancer title at The Dance Awards Nationals.  In 2016, she won the first place at The Countdown National Dance Competition, when she danced for Just Plain Dancin' & Co studio to Susan Boyle's song "My Mad World". Later that year she was honored with the Hope Award, and won the Gold Medal at the prestigious Youth American Grand Prix ballet competition.
However to a greater prominence, she came after she appeared as a guest dancer in the sixth season of the reality TV show "Dance Moms", which aired between January and November 2016 on the Lifetime TV network. Besides her good performances, Kaylee caught mass media attention for exposing her bad attitude – apparently, she was disappointed and dissatisfied with the choice of the song and, unable to hide her face expression, she rolled her eyes which caused a lot of disapproval by the audience.
At the NUVO Dance Competition in Phoenix, Arizona in 2017, Kaylee won first place in Junior Solos with her contemporary performance for the Westside Dance Project by dancing to The Knife's single "Behind the Bushes". During 2018, alongside Gavin Morales, Quinn won the first place in the Junior Pas de Deux division at the 2018 Youth America Grand Prix Regional dance competition, while dancing to Dustin O'Halloran's song "We Move Lightly"
In May 2019, Kaylee Quinn performed at the Hall of Fame Ontario 2019 dance challenge. It is certain that, by managing to accomplish such a vast number of accolades at the age of only 14, Kaylee's 'rise to stardom' has only just began.
Acting Career
In addition to her dancing career which is already abundant with numerous awards and accolades, she has also tried her luck as an actress. In mid-2015, she was cast for a recurring role in the popular ABC's crime drama Sci-Fi series "Stitchers". The plot follows Kirsten Clark, a new government's agency recruit, specified to be 'stitched' into the memories of recently deceased people in order to investigate murders and various mystic circumstances. Quinn appeared in 11 episodes through the show's first and second season.
Personal Life
The 14-year-old Kaylee sports long light brown hair and brown eyes, currently stands 5ft 4ins (1.65m) tal,l and is a vegan. Due to her young age, there aren't too many available details about her private life.
Kaylee Quinn is active on several social media networks such as Instagram as well as YouTube, on whic, since July 2018, she runs her own eponymous channel which, although containing only one video so far, has amassed 23,000 views and currently gathers over 8,000 subscribers. In addition, alongside her sisters Rihanna and Coco, she also runs their mutual YouTube channel named Quinn Sisters, which has amassed 285,000 subscribers and 60 million views since its launch in March 2010.
With her parents and siblings as well as a dog named Toby, chameleon named Panther and four cats, Kaylee resides in Los Angeles, California.
Net Worth
Have you ever wondered how much wealth this young and talented American dancer and actress has accumulated so far? How rich Kaylee Quinn is? According to sources, it is estimated that the total of her net worth, as of mid-2019, revolves around the sum of $300,000, which has been acquired through her short but prosperous dancing career.