Piper Curda, an accomplished American actress who also has impressive singing talent, is widely recognized for her work on the Disney Channel. One of her standout roles was in the television series "I Didn't Do It," in which she portrayed Jasmine Kang, who is a character known for her intelligence, wit, and fashion-savvy nature. Piper also made her mark in the Disney Channel film "Teen Beach 2" and had a role in the third season of "A.N.T. Farm."
On the other hand, Jake Short, an American actor and performer, is celebrated for his starring role in "A.N.T. Farm" and appearances in series such as "Dexter" and "Lab Rats: Elite Force." Given their shared screen time, it was only natural for fans to speculate about a possible romantic connection between them.
Let's get to know Piper and Jake a little better, and find out whether or not they had more than a platonic as well as a professional relationship.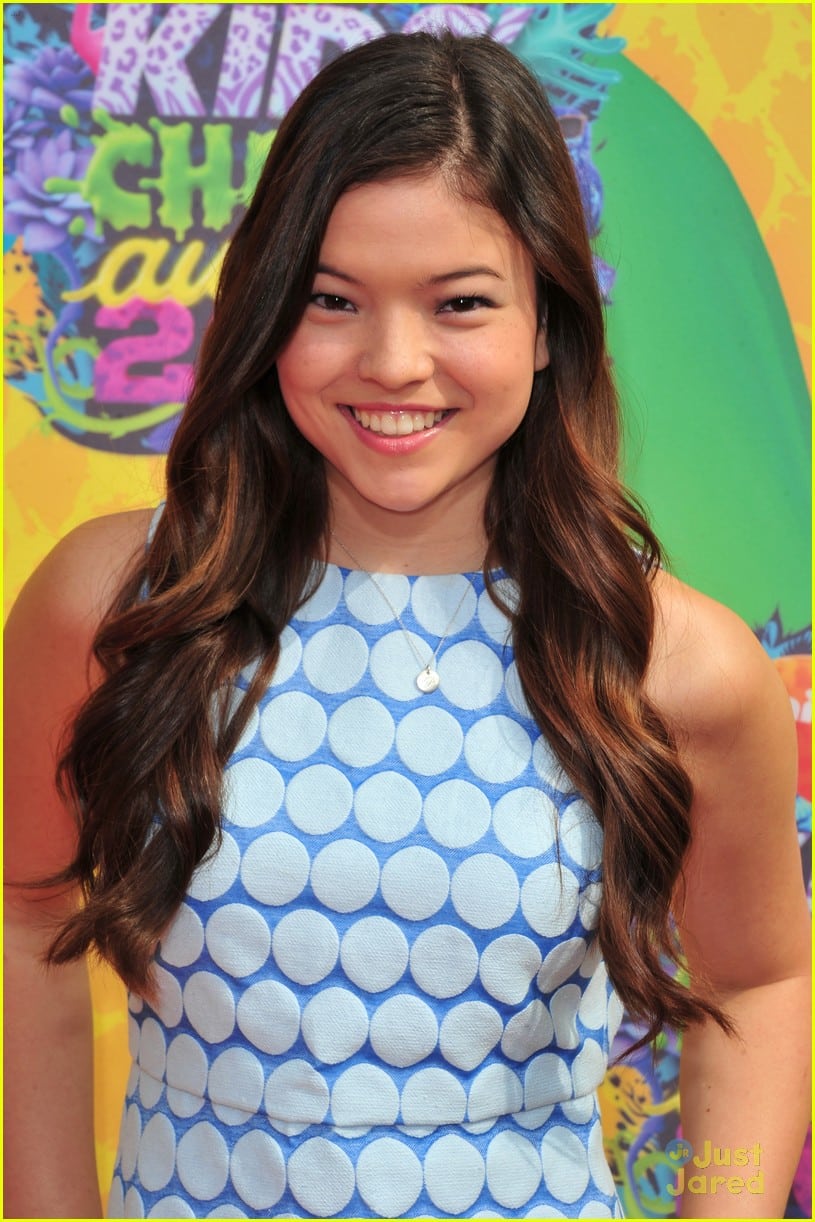 Early Personal Life
Piper Joy Curda was born on 16 August 1997. She proudly calls Tallahassee, Florida, her hometown, but her formative years unfolded in Chicago, Illinois. Her father, Stephen K. Curda, holds the rank of a Brigadier-General in the US Army, while her mother is Leslie Kay. Piper shares her family with four siblings: Glory, who is her younger sister; Major, who her younger brother; Saylor, another younger sister; and Riley, an older sister. The latter, Riley, also pursues a career in acting, and the sisters even graced the stage together in the musical "The King and I."
Piper's ethnic heritage is a blend of cultures, as her father is of Korean descent, and her mother's lineage traces back to Scottish and English origins.
Jacob Patrick, better known as 'Jake' Short, was born on 30 May 1997, in Indianapolis, Indiana, making him a Gemini by the zodiac. Growing up, he enjoyed the company of his family, who offered him unwavering support and love. His mother is Kimberly Kennan Hankins Short, who achieved great acclaim as a plastic surgeon. His dad, James Kramer Short, specializes in intensive care.
Jake is a part of a close-knit family, including his older brother, Austin James, and his two younger sisters, Jessilyn and Gillian. He fondly recalls the lively moments he shared with his brother and father, playfully wrestling in their backyard.
From a young age, Jake's heart was captivated by sports. He played soccer, and enthusiastically attended gymnastics classes during his school years. Amidst all this, he was still able to find time for his love of playing the guitar, and exploring the world of martial arts.
However, it was Austin, his elder brother, who recognized Jake's innate acting talent. At the tender age of 10, Austin encouraged him to take acting classes. While Austin initially joined in on the acting journey, he later realized it wasn't his passion and withdrew. Nonetheless, it was through this experience that Jake discovered his own natural aptitude for acting.
Education
Piper attended Baker Demonstration School, and went to Wheaton College to further her studies. It's not clear whether or not she plans to study further or continue focusing solely on her acting career.
Not much is known about Jake's education. All we know is that he finished high school in Indianapolis around 2015. It's speculated that he was home-schooled because of his busy schedule as a young actor. It doesn't seem that he attended college or any other tertiary educational institution, but instead went right into making a career of acting.
Happy birthday to @TheJakeShort. Here is a horribly awkward picture of us from 2013 to commemorate the occasion. pic.twitter.com/vGnhpBXMOb

— Piper Curda (@pipercurda) May 30, 2016
Career
In addition to her acting career, Piper shows off her talents as a singer, and has released a handful of singles such as "Losing You" and "Messing With My Head."
Her first steps into the world of cinema began with a role in "Nothing Like The Holidays," although it was a minor part that went somewhat unnoticed.
Piper's television journey evolved progressively, as she appeared on various shows including "Malibu Country," "Law & Order: Special Victims Unit," "Liv and Maddie," "Body of Proof," and "Rule The Mix." 2013 marked a significant turning point in her career, when she landed a starring role in "I Didn't Do It."
The show revolved around the lives of Lindy and Logan Watson, a pair of twins, and their friend group as they navigated high school. The series achieved substantial success during its run, and catapulted Piper to household-name status among teenagers nationwide. She also showed off her acting ability in a couple of episodes of "The Joey and Elise Show."
It was in 2014 that she ventured into the music industry, releasing her first single "Losing You" on 15 January, with its music video hitting the scene on the 27th.
In 2018, she starred in "Youth" as Grace Ho, and featured in "Episodes," Anna Akana's YouTube Red Series.
Jake kickstarted his acting journey with a modest role in the 2007 movie "Anna Nicole," in which he portrayed the young Daniel. This film chronicled the life story of Anna Nicole Smith, and earned critical acclaim, providing Jake with a fortunate debut in the world of cinema. It didn't take long for his talent to be recognized, as he soon received another acting opportunity.
In 2009, he secured the role of Nose Noseworthy in the movie "Shorts", and also made an appearance as the character Mookie in "Jack and Janet Save the Planet," a television film.
Jake's infectious energy propelled him to land two other projects before the year 2009 drew to a close. He graced an episode of the popular TV series "Zeke and Luther", and then embarked on a journey in the widely acclaimed series "Dexter."
However, the most important moment in his career arrived when he secured his first leading role in the TV series "A.N.T. Farm", portraying Fletcher Quimby, which propelled him to stardom, showcasing his acting prowess, and solidifying his reputation for delivering exceptional performances.
During his time on "A.N.T. Farm," Jake also found himself involved in other projects, including acting in "Kirby Buckets," and featuring in the short film "A Son Like You." Jake also had a role in the series "Mighty Med", in which he portrayed the character Oliver.
His Disney journey continued with roles in "Lab Rats: Elite Force" (2016) as Oliver, the series "All Night" in the main role of Fig, and the film "#Roxy" (2018) in which he portrayed Cyrus Nollen. He also starred in the TV film "Man of the House" (2018) as Bradley, further establishing himself as a versatile and accomplished actor.
Interesting Facts
Piper is a lot more private than many other celebs her age. She seems to like keeping her private life out of the limelight, making it difficult to find out more about her. All we could determine was that she's a fan of the movie "Frozen", and that her favorite food is cheesecake and doughnuts. Another little interesting fact about Piper is that she worked on an unsold TV pilot called "Phys Ed,", playing the role of a character named Nancy.
During her younger years, she was able to leave her mark on the national tour of "The 101 Dalmatians Musical," performing in "Roly-Poly Broadway."
Jake is far more open than Piper, and a lot more is known about him. Despite his young age, Jake's talent has shone brilliantly, capturing the attention of both audiences and critics. His abilities were recognized when he jointly won the Young Artist Award for Best Performance in a Young Ensemble Cast for his role in the movie "Shorts" at the Young Artist Awards in 2010. He further showed off his appeal by securing a "Kids' Choice Award" in 2012 as "Favorite TV Actor," with another nomination in the same category two years later.
Jake's passion for singing remained unwavering, as he continued to pursue his career and lent his voice to the lesser-known band "Counting Dayz."
His leisure time is often intertwined with sports, including his love for skating, snowboarding, basketball, and soccer. Jake also relishes the serenity of the beach, where he can swim and engage in a game of beach volleyball.
The young actor dreamed of one day landing a role in "The Big Bang Theory," but since the series ended in 2019, that wasn't meant to be. He also wanted to feature in "Friends" at some point if it was renewed, but after the creators stated there's no chance of that, another dream for Jake was shattered.
The actor loves many forms of entertainment, with his favorite TV show being "Glee." When it comes to movies, he's particularly fond of the "Star Wars" series rebooted by Disney, and the classic "Tarzan."
During his travels around the globe, especially in his beloved destinations Italy and France, he enjoys immersing himself in books centered around the adventures of Percy Jackson.
Jake loves sushi, burgers, and French fries, and has a preference for quenching his thirst with green Fanta. His favorite color is blue and his favorite holiday time is Christmas.
Bearing a compassionate spirit, Jake gave his heart to a furry friend by adopting a dog from the Glendale Humane Society, whom he affectionately named Skipper. He frequently encourages both friends and fans to follow suit by adopting pets from shelters, highlighting the importance of this humane choice over buying animals.
Later Personal Life
Piper's private life is one of mystery, and as such it's hard to find out more about the romances she was involved in.
While portraying her character in "I Didn't Do It," Piper Curda was subject to rumors of a romantic involvement with her co-star, Austin North, although the veracity of this relationship was never officially confirmed. However, in terms of confirmed relationships, Piper was previously in a romantic relationship with Jake Short; it's unknown why they broke up.
Currently, Piper is involved with Troy Ogletree, an American singer-songwriter, YouTube personality, rapper and actor. Their relationship started in 2017, and it seems to be going strongly, as they continue to provide unwavering support to each other.
Jake has long been a favorite among admirers, and his romantic life has rarely seen extended periods of solitude. In the years 2012 and '13, he found himself in a relationship with China Anne McClain, a budding actress he crossed paths with on the set of "A.N.T. Farm." However, their connection only lasted about a year before the they parted ways without disclosing the reasons behind their separation.
Following this, Jake briefly dated Piper Curda, yet their romance too was short-lived.
His most enduring relationship was with Alexxis Lemire, another colleague, he met while working on the series "Lab Rats: Elite Force" (2016-2019). Love blossomed between them, and they openly shared moments of their journey through a plethora of photos on social media. However, their relationship came to an end in 2018.
It's unclear who Jake is dating at this time; he appears to be single, hasn't married and doesn't have shildren.
Physical Characteristics
Piper is 5ft 1in (154 cm) tall, weighs about 110lbs (50kgs), and has brown eyes and brown hair. Jake's eyes are blue, he has brown hair, is 5ft 8ins (175cms) tall, and weighs about 155lbs (70kgs).
Net Worth
As of late 2023, Piper's net worth is generally estimated to be around $1 million, and Jake's at over $3 million, thanks to all the acting projects he's taken on.