Who is Laura San Giacomo?
She's an actress with over 60 acting credits to her name, however, Laura San Giacomo's most notable and breakout role came in the film "Sex, Lies, and Videotape", directed by Steven Soderbergh, which was released in 1989. The film is often credited with being a major catalyst for the independent film movement of the late '80s and early '90s; it also played a significant role in establishing Laura as a talented and noteworthy actress.
Let us tell you more about Laura, her career beginnings, and her personal life.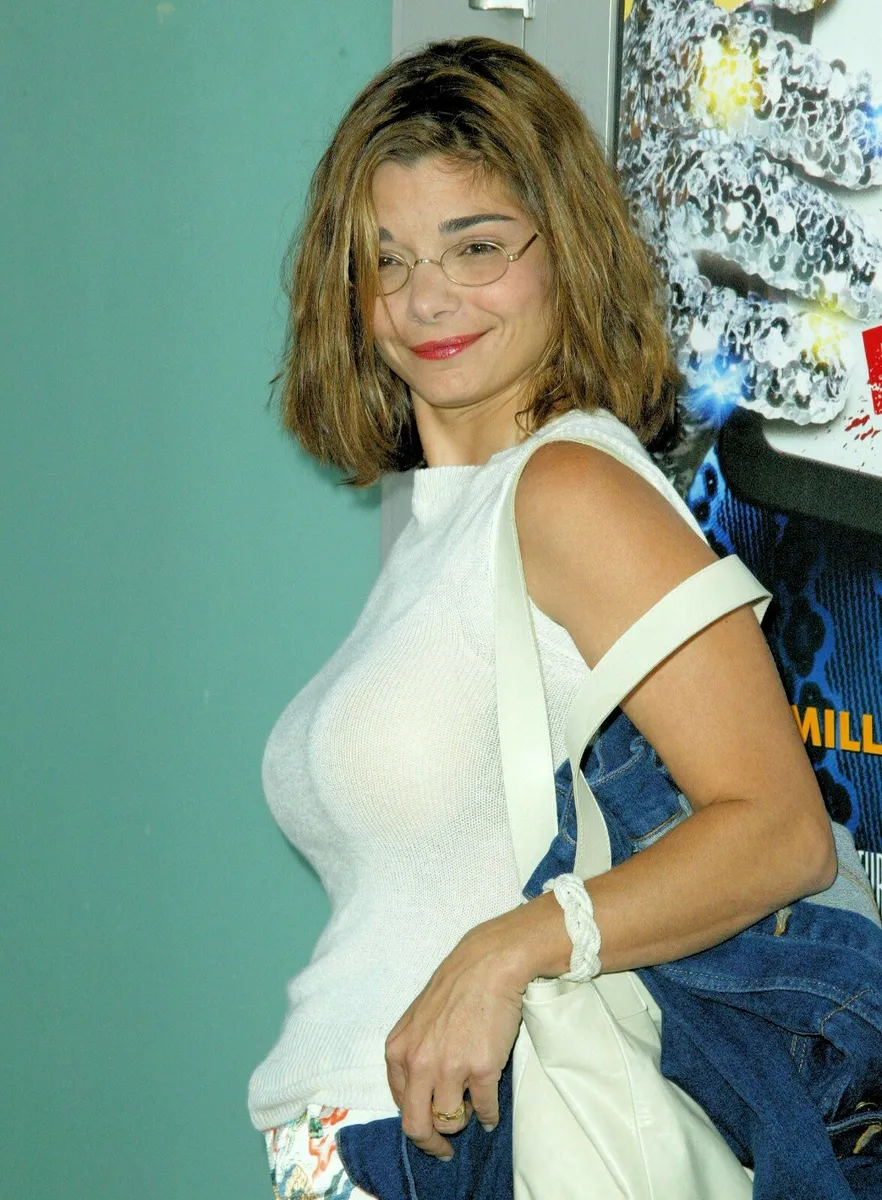 Early life, family, and education
Born under the zodiac sign of Scorpio on 14 November 1961, in Hoboken, New Jersey USA, Laura holds American nationality and comes from a family of Italian descent, the only child of MaryJo and John San Giacomo, a paper mill owner. Most of her childhood, Laura spent in the small New Jersey town of Denville, where she attended Morris Knolls High School.
While in high school, Laura discovered her love for acting, playing in the school's productions, so upon matriculating in 1979, she enrolled at Carnegie Mellon School of Drama, in Pittsburgh, Pennsylvania, from which she graduated with a Bachelor's degree in Fine Arts in 1984. Laura then moved to New York City, where she debuted on stage.
Some of her stage credits include the off-Broadway play "Beirut", and Shakespeare's "Romeo and Juliet", "The Tempest", and "As You Like It"; Laura received critical acclaim for her role in the latter, among other things, the review said that the only applause which interrupted the play was for Laura's performance.
Roles in series
Laura debuted on television in 1987, playing Luisa in an episode of the sitcom "All My Children". She followed with her guest roles in "Crime Story" (1988) and "The Equalizer" (1989), before she was cast to play Nadine Cross in the 1994 TV mini-series "The Stand", which was nominated for the Primetime Emmy for Outstanding Mini-series.
Laura's first notable TV series role came in 1997, when she landed her first lead role as Maya Gallo in the comedy "Just Shoot Me!", starring opposite George Segal and Enrico Colantoni. The show aired until 2003 and Laura was seen in all 149 episodes playing a hot-tempered journalist, who after being fired again, is now forced to work for her father's fashion magazine. The series had 25 award nominations, including six for Primetime Emmys, and won six.
For her performance, Laura was nominated for the Golden Globe Award – Best Performance by an Actress in a Television Series – Comedy or Musical, and Golden Satellite Award -Best Performance by an Actress in a Series, Comedy or Musical.
In the following years, Laura mostly guest starred in various shows before she was cast to play Rhetta Rodriguez in "Saving Grace". From 2007 through 2010, she was seen in all 46 episodes of this fantasy drama, also starring Holly Hunter and Leon Rippy.
Laura's next notable TV series role came six years later when she landed the recurring role of Doctor Grace Confalone in the crime drama "NCIS", and was seen in 12 episodes, from 2016 through 2022. Concurrently, during 2017 and 2018, Laura played Morgan Wilson in the series "Animal Kingdom", which followed the story of the Cody family, whose wealth came from their criminal activities.
Most recently, Laura played La Befana in the 2022 TV mini-series "The Santa Clauses", also starring Tim Allen, Austin Kane, and Elizabeth Mitchell.
Roles in movies
Her first movie role in the 1988 "Miles from Home" went uncredited, however, in the following year, she rose to fame playing Cynthia in "Sex, Lies, and Videotape". Laura's character was a complex and troubled woman, involved in a complicated relationship with her husband's friend. The film explores themes of intimacy, communication and sexuality, primarily through the lens of the characters' interactions and emotional struggles. Laura's performance as Cynthia earned her widespread praise and recognition.
Among many other award nominations, she was nominated for the British Academy of Film and Television Arts (BAFTA) Award for Best Actress in a Supporting Role, and the Golden Globe for Best Performance by an Actress in a Supporting Role in a Motion Picture, while she won the Chicago Film Critics Association Award for Most Promising Actress.
Laura San Giacomo in Nina Takes a Lover (1994) #OneFrame pic.twitter.com/xkhgM1xJ3L

— Sluts and Guts (@sluts_guts) September 27, 2022
Laura was next cast to play Kit De Luca in the 1990 hit movie "Pretty Woman", starring Julia Roberts and Richard Gere. Later that year, she was seen in "Vital Signs" and "Quigley Down Under". The early '90s also saw Laura co-starring in "Under Suspicion" (1991) and "Where the Day Takes You" (1992) before she landed the lead role of Nina in the 1994 romantic comedy "Nina Takes a Lover".
Laura starred opposite Paul Rhys and Michael O'Keefe in this story about a lonely girl and her affair with a married man. Laura followed with her lead role as Julia in the 1995 family comedy "Stuart Saves His Family", also starring Al Franken and Vincent D'Onofrio, which was nominated for the Stinkers Bad Movie Award – Most Painfully Unfunny Comedy.
Two years later, Laura was seen in "The Apocalypse", "Suicide Kings", and "Eat Your Heart Out", all poorly rated by the critics and the audience. It seemed that Laura's career was going downhill, at least when it came to movie roles.
The early 2000s saw her mostly playing support roles, while she starred in several movies made for television. In 2005, Laura returned on the big screen playing Flo Applebaum in the comedy "Checking Out", also starring Peter Falk and David Paymer. The plot revolved around a famed actor, who after a party with his family plans to commit suicide unless the family convinces him not to. For her performance, Laura won the Palm Beach International Film Festival Award for Best Actress.
She was next seen as a Bus Ticket Agent in the 2011 movie "Few Options, All Bad", followed by her supporting roles in "Least Among Saints" (2012), "The Meddler" (2015), "Honey Boy" (2019), and "Violet" (2021).
Laura's fans will be thrilled to hear that she announced her lead role in the upcoming comedy "Vacuums and the Whistling Pig", in which she stars opposite Eric McCormack. The movie is currently in development, but has already caused speculations about Laura's great comeback on the big screens.
Love life, spouse, and children
Laura has been the subject of various rumors about her romantic life, however, what we do know is that she's married twice. Her first husband was the actor Cameron Dye, perhaps still known best for his role as Ronnie in the 1999 movie "The Tavern". Laura and Cameron married on 24 June 1990, and their son, Mason Alan Dye, was born on 19 November 1995.
Mason is a child with learning and physical disabilities, born with cerebral palsy. Laura was a strong supporter of inclusive educational opportunities for all children with disabilities, and as she said in one of her interviews, her son benefitted from attending a fully-inclusive school that she helped form.
Laura and Cameron divorced in 1998, then two years later, Laura married her now-husband, Matt Adler. He's also an actor, perhaps best recognized as Lewis from the 1985 movie "Teen Wolf". Matt is also a producer, and one of his most notable works was the series "Unscripted".
As of August 2023, Laura, Matt, and Laura's son, Mason live in their residence in San Fernando Valley, California.
Age, height, and net worth
This 61-year-old actress is known for her petite figure; Laura is 5ft 2ins (1.57m) tall and weighs around 130lbs (59kgs), with vital statistics of 37-25-35. Her hair is dark brown and her trademarks are her wide brown eyes and full lips.
When it comes to her wealth, through her acting on stage, television, and in movies, Laura has made a good living for herself. According to sources, as of August 2023, her net worth has been estimated at over $4 million.