Who is Erika Buenfil?
Mexican actress, singer and TV host Teresa de Jesus Buenfil Lopez, known better as Erika Buenfil, was born under the zodiac sign Sagittarius on 23 November 1963, in Monterrey, Nuevo Leon, Mexico. She has 64 acting credits, and is perhaps known best for portraying Antonieta Orozco in 153 episodes of the romantic thriller "Triunfo del Amor", which starred Maite Perroni, William Levy and Victoria Ruffo, and follows a wealthy boy who's fallen in love with an aspiring model.
Erika's currently shooting for the upcoming series "Candy Cruz".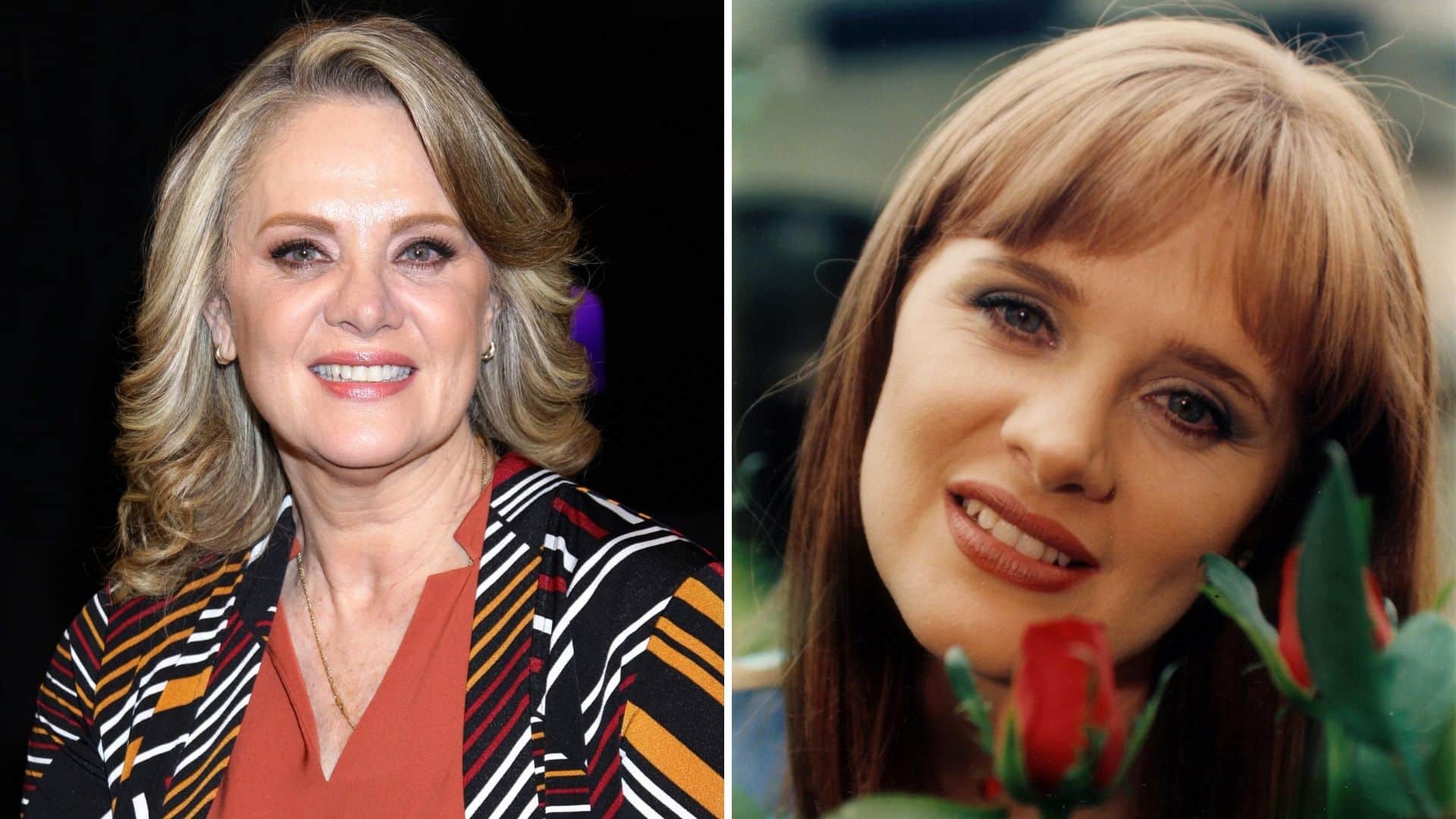 Education and early life
Erika was raised alongside her three sisters in Monterrey, by their father Jose Luis Buenfil Buhi and mother Maria Martha Lopez; not many details have been shared about Erika's family as she respects their privacy, but it's known that her mother died from heart disease on 10 July 2007.
Erika became passionate about acting at quite an early age, and was 13 when she made her debut TV series appearance, playing a supporting character in a 1977 episode of the drama "Acompaname"; she's been active in the film industry ever since.
Erika studied at a local high school in Monterey, and upon matriculating in 1982 chose to remain focused on acting instead of attending college.
Roles in TV series
In 1979, Erika starred in 51 episodes of the drama "Lagrimas Negras", and the remainder of the '70s saw her appear in the romantic drama "Anoranza", the drama "El Amor Llego mas Tarde" and the romantic drama "Conflictos de un Medico".
In 1983 and 1984, she starred as Vickey de Martino in the popular mystery horror thriller "El Maleficio", which also starred Jacqueline Andere and Ernesto Alonso, and follows a priest as he's helping those haunted by supernatural entities. The remainder of the '80s saw Erika star in the romantic drama "Angelica", the mystery "El Engano" and the romantic drama "Amor en Silencio".
In 1991 and 1992, she portrayed one of the lead characters Gabriela Duran in all 75 episodes of the western "Vida Robada", which also starred Sergio Goyri and Cynthia Klitbo, and follows a young woman who's fallen in love with a poor rancher. Erika could then have been seen appearing in the 1996 romantic drama "Marisol", the 1997 romantic drama "El Alma no Tiene Color" and the 1999 romantic drama "Tres Mujeres".
Así son ellas. pic.twitter.com/qkPOWFlwse

— Erika Buenfil. (@ebuenfil) March 3, 2013
In 2002, she starred as Dalia Marcelin in the family adventure "Asi son Ellas", which also starred Leticia Perdigon and Lourdes Munguia, and follows five female friends who've reunited following the death of a woman whom they all knew. Erika appeared in a couple of popular series in the remainder of the 2000s, including the romantic drama "Amarte es mi Pecado", another romantic drama "Corazones al Limite" and the comedy "Los Simuladores".
In 2012 and 2013, Erika played the main character Lictoria Balvanera in all 183 episodes of the romantic drama "Amores Verdaderos", which also starred Sebastian Rulli and Eduardo Yanez, and follows Victoria who's engaged to wealthy pilot Armando, but has now fallen in love with their gardener Jose Angel.
A couple of Erika's most recent TV series roles have been in the 2022 episode "Est u Perro y tu lo Banas" of the comedy "Tal Para Cual", the episode "La Reina del Pik Pok" of the comedy "Vecinos" and 90 episodes of thedrama "Perdona Nuestros Pecados" both in 2023.
Roles in movies
Erika's debut film role was portraying Chica en Motocicleta in the 1981 drama "El Sexo de los Ricos", which starred Susana Dosamantes and Gonzalo Vega, and was written and directed by Tulio Demicheli; it follows a newlywed couple as they're steadily losing their moral compasses now that the husband's becoming wealthier.
Some of Erika's following roles were in the 1982 action crime adventure "Cosa Facil", the 1985 horror thriller "Cemetery of Terror", and 1987 musical horror comedy "Noche de Terrock y Brujas".
In 1992, she portrayed Karla in the action crime adventure "El Profugo", and her following film role only came in 2014, when cast to star as Mom in the short action "Of Boys and Planes", which also starred Andres Gimenez and Catalina Martinez, and follows military pilots Eagle and Wolf as they're fighting off alien invaders.
Erika's since appeared in only a single movie, playing Rebeca Montejo in the 2022 comedy "Amores Permitidos", which starred Daniel Tovar and Natalia Tellez, and was directed by Raul Martinez; it follows two best friends who are in love with people who don't return their love.
Other credits
Erika sang the theme song "El Despertar al Amor" in the 1985 series "Angelica", and the song "El Engano" in the 1986 series "El Engano".
Some of her recent talk-show appearances have been in "En Cortinas con Luisito", "Quien es la Mascara?" and "Sugar Rush: The Baking Point".
Awards and nominations
Erika's won three TVyNovelas Awards: her first in 1983 for Best Presenter, for "Xe-Tu", the second in 1989 for Best Young Lead Actress, for "Amor en Silencio" and the third in 2014 for Best Lead Actress, for "Amores Verdaderos".
She also won two Los Favoritos del Public Awards in 2014, for Favorite Slap and Favorite Couple, both for "Amores Verdaderos".
Love life and relationships
Erika usually keeps the details of her love life to herself, and only rarely speaks about it in public.
Back in 2005, she gave birth to her son Nicolas de Jesus; Erika didn't reveal the name of the boy's father even though the press pressured her to share it. It was only a couple of years later that she revealed that the boy's father is Ernesto Zedillo Jr, son of former Mexican president Ernesto Zedillo Sr; when asked in 2011 about whether or not Ernesto Jr. was involved in Nicolas' upbringing, Erika stated that she and Nicolas didn't see Ernesto at all.
There are no other men whom Erika's perhaps been with, that we know about; she seems to be unattached as of September 2023, hasn't married and has a son Nicolas de Jesus with former boyfriend Ernesto Zedillo Jr.
Hobbies and interesting facts
Erika often speaks about being a single mother in talk-shows such as "Don Francisco Presenta" and "Cristina", and while she's stated that it's very hard raising her son all by herself, she's also revealed that she's happy to be a mother.
She's passionate about music and has released three studio albums: "Se Busca un Corazon" in 1986, "Soy Mujer" in 1987 and "Cerda de Ti" in 1990.
Erika's a TikTok star as close to 17 million people are following her on the network today, while she's amassed over 250 million likes of all her videos combined; most feature her spending time with her friends and family members. She's also quite popular on Instagram as more than five million people are following her on this network; Erika's posted nearly 10,000 pictures and videos, with most of her content showing her during her everyday life.
One of her favorite actors is Willem Dafoe, and some of her favorite movies include "The Lighthouse", "Platoon" and "American Psycho".
Appearance and net worth
Erika's age is 59. She has blue eyes and blonde hair, weighs around 130lbs (59kgs) and is 5ft 4ins (1.62m) tall.
Erika's net worth's been estimated at over $1 million, as of September 2023.