Who is Iko Uwais?
Indonesian actor, stuntman and martial artist Uwais Qorny was born in Jakarta, Indonesia, on 12 February 1983, making Aquarius his zodiac sign. He has 16 acting credits, and is perhaps known best for portraying the lead character Rama in the critically acclaimed 2014 crime action thriller movie "The Raid 2", which also starred Yayan Ruhian and Arifin Putra, and was written and directed by Gareth Evans. It follows police officer Rama who's gone undercover with the criminals of Jakarta; the film won 11 of its 27 award nominations.
Iko's currently shooting for two upcoming movies: "Ash" and "Expend4bles".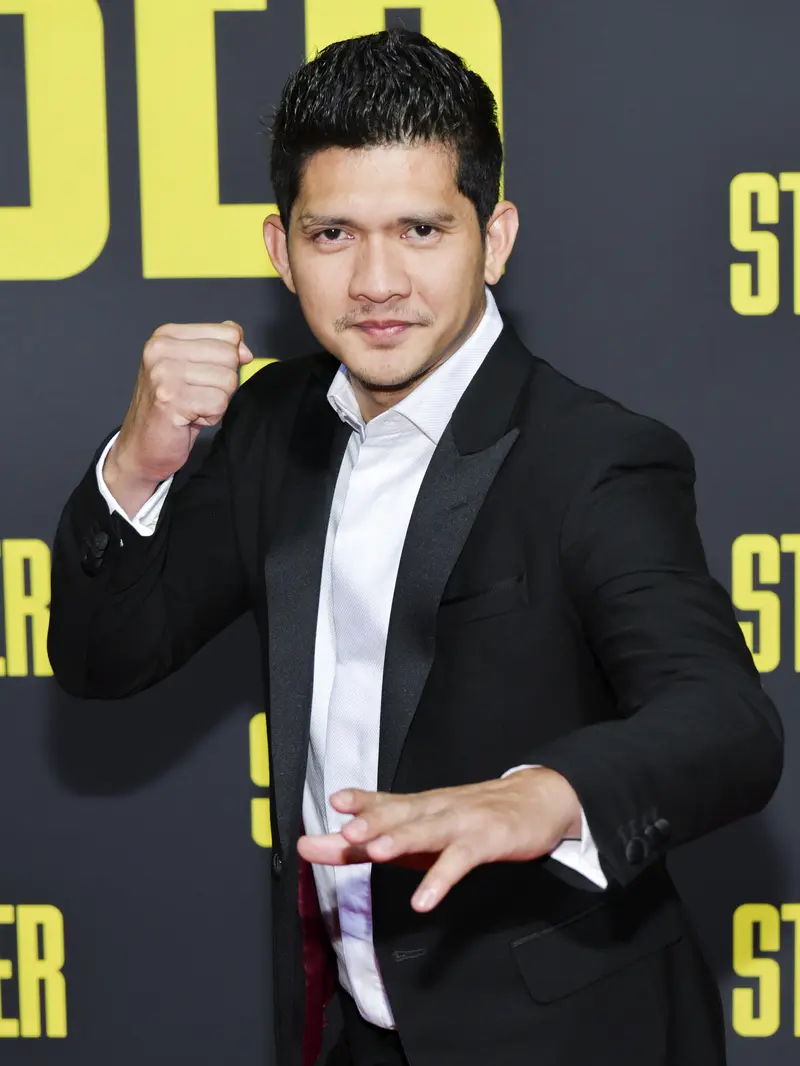 Education and early life
Iko was raised in Jakarta alongside his siblings Firmansyah and Heti Khotimah, by their mother Maisyaroh Kamaluddin who was a housewife, and father Musthafa Kamaluddin who passed away on 8 March 2017, aged 78. Iko's grandfather H. Achmad Bunawar was a silat master and owner of his own silat school; silat's a group of indigenous martial arts originating from the Nusantara and surrounding areas of Asia.
Iko was named after Owais al-Qarani, a Muslim from Yemen who lived at the same time as the Islamic prophet Muhammad.
He began taking silat lessons at the age of four, and has continued to this day. Iko became interested in acting while attending a local high school, but didn't at that time consider pursuing a career in the film industry.
He matriculated in 2001 and then remained focused on martial arts; it was only in 2007 that he was scouted by British screenwriter and director Gareth Huw Evans, who helped Iko launch his acting career.
Roles in movies
Iko's debut film role was starring as Yuda in the 2009 action "Merantau", which also starred Sisca Jessica and Christine Hakim, and follows a young man who's using his martial arts skills to survive being a slave; the movie won one of its four award nominations.
In 2011, he portrayed the lead character Rama in the critically acclaimed action crime thriller "The Raid: Redemption", which also starred Ananda George and Ray Sahetapy, and was written and directed by Gareth Evans. It follows a SWAT team who've become trapped by a mobster and his men, and the film won nine of its 31 award nominations. Some of Iko's following roles were in the 2013 action "Man of Tai Chi", the 2015 action science fiction adventure "Star Wars: Episode VII – The Force Awakens", and the 2016 action thriller "Headshot".
"Indonesian martial artists Iko Uwais & Yayan Ruhian from Gareth Evans' The Raid are both on board to heighten the action w/ their own brand of silat-flavoured violence, & beating back the invading force once & for all becomes a rather thrilling team effort to behold."~DenOfGeek pic.twitter.com/IkpAIHb9o0

— Beyond Skyline (@beyondskyline17) January 6, 2018
In 2017, he portrayed Sua in the popular action adventure science fiction "Beyond Skyline", which starred Frank Grillo and Bojana Novakovic, and was written and directed by Liam O'Donnell; it follows a detective whose son's been kidnapped by aliens. The year 2018 saw Iko appear in two movies: the action thriller "Mile 22" and the action crime thriller "The Night Coms for Us".
In 2019, he portrayed Oka Tedjo in the action crime comedy "Stuber", which starred Dave Bautista and Kumail Nanjiani, and was directed by Michael Dowse. It follows a detective who's recruited an Uber driver to help him with a case, and the film was nominated for five awards. Also in 2019, Iko played Jaka in the action thriller "Triple Threat".
The year 2021 saw him portray Hard Master in the action crime adventure "Snake Eyes", which starred Henry Golding and Andrew Koji, and was directed by Robert Schwentke. The film follows the life of martial artist Snake Eyes, and it won only a single award.
Iko's since had only one film role, playing the lead character Kai Jin in the 2022 crime action "Fistful of Vengeance".
Roles in TV series
Iko has only a single TV series role: he played the lead character Kai Jin in all 10 episodes of the 2019 crime action "Wu Assassins", which also starred Byron Mann and Li Jun Li, and was created by John Wirth and Tony Krantz. It follows a warrior who's become the last Wu Assassin, and is now searching for the ancient triad powers; the series was nominated for four awards.
Other credits
Iko's performed stunts in five movies, including in the 2014 "The Raid 2", the 2017 "Beyond Skyline" and the 2018 "Mile 22".
He produced all 10 episodes of the 2019 series "Wu Assassins".
Some of Iko's talk-show appearances have been in "Made in Hollywood", "Melody Trice Special Events" and "The Art of Action".
Love life and marriage
Iko prefers to keep his wife and their two daughters away from media, but some details about his love life are still known.
He and his Indonesian singer wife Paula Allodya Item, perhaps known better as Audy Item exchanged vows in a private ceremony on 25 June 2012, attended by their closest friends and family members; the ceremony took place at the Hotel Grana Mahakam in Jakarta. Paula then gave birth to their first daughter Atreya Syahla Putri Uwais, and their second daughter Aneska Layla Putri Uwais followed two years later; Iko and Paula are keeping the girls away from the media's attention, and their exact birthdates remain undisclosed.
There are no other women whom Iko's perhaps been with, that we know about; he's married to Audy Item as of August 2023, and they have two daughters together.
Interesting facts and hobbies
Prior to launching his acting career, Iko financially supported himself by working for a telecommunication company as an operational driver.
He was passionate about soccer while growing up and was a member of a local soccer team in Jakarta.
Iko has a phobia of Kerupuk Putih, which is a popular Indonesian food snack.
He's followed by over 1.6 million people on Instagram, and has posted more than 900 pictures and videos onto the network; most feature him spending time with his wife and daughters, while others are about his career in the film industry.
Iko has martial arts lessons every day, and he also occasionally works out at the gym.
One of his favorite actors is Jackie Chan, and some of his favorite movies include "Rush Hour", "The Karate Kid" and "Drunken Master".
Appearance and net worth
Iko's age is 40. He has brown hair and eyes, is 5ft 6ins (1.68m) tall and weighs around 145lbs (65kgs).
Iko's net worth's been estimated at over $4 million, as of August 2023.