Who is Maria Valverde?
Spanish actress Maria Valverde Rodriguez was born in Madrid, Spain, on 24 March 1987, making Aries her zodiac sign. She has 38 acting credits, and is perhaps known best for portraying Zipporah in the critically acclaimed 2014 action adventure movie "Exodus: Gods and Kings", which starred Christian Bale and Joel Edgerton, and was directed by Ridley Scott. It follows the rise of Moses against Egyptian Pharaoh Ramses II, and the movie was nominated for five awards.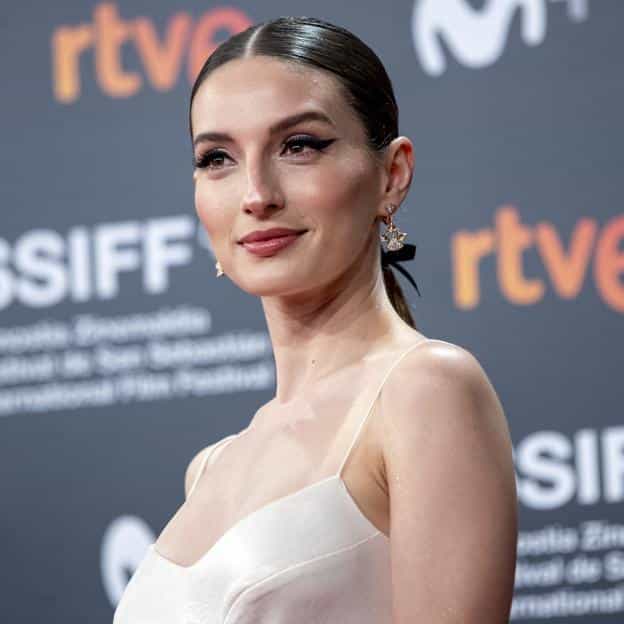 Education and early life
Maria was raised in Madrid by her foster parents, alongside her foster brother and sister; no details have been disclosed about her biological parents and siblings, and it's widely believed that Maria hasn't met them.
Maria studied at a local elementary school in Madrid and became passionate about acting aged nine, after she began watching TV, especially telenovelas on a daily basis. She went on to attend a local high school and was also into dancing during her four years there; Maria matriculated in 2005 and then didn't enroll at college, wanting to pursue acting.
Roles in movies
Maria made her debut film appearance aged 16, in the 2003 romantic adventure "The Weakness of the Bolshevik", which starred Luis Tosar and Mar Regueras, and was written and directed by Manuel Martin Cuenca. Based on Lorenzo Silva's novel, the film follows a frustrated businessman who's become friends with a 14 years old girl, and it won five of its 11 award nominations.
Some of Maria's following roles were in the 2004 fantasy thriller comedy "Fuera del Cuerpo", the 2004 short science fiction "Cuando Nadie nos Mira" and the 2005 drama "Vorvik". Also in 2005, she starred as Melissa P. in the drama "Melissa P.", which also starred Letizia Ciampa and Primo Reggiani, and was directed by Luca Guadagnino. It follows an adolescent girl who's about to have her first sexual experience, and the movie was nominated for only a single award. Maria was then cast to play supporting characters in the 2006 biographical historical drama "The Borgia", the 2006 short drama "Valido Para un Baile" and the 2007 romantic adventure "Thieves".
In 2009, she starred as Fiamma in the thriller "Cracks", which also starred Eva Green and Juno Temple, and was written and directed by Jordan Scott. It follows a group of girls attending an elite boarding school, and the film was nominated for three awards.
Cracks (2009) Eva Green and María Valverde pic.twitter.com/tGDrDQ0v8S

— B e ll e 🏳️‍🌈 (@Miss_blanchett) August 20, 2017
Maria's following notable performance was playing one of the lead characters Babi in the 2012 romantic drama "I Want You", which also starred Mario Casas and Clara Lago, and which Fernando Gonzalez Molina directed. It's a sequel to the popular movie "Three Steps Above Heaven", and it won two of the four awards for which it was nominated. Maria was then cast to appear in the 2013 biographical historical drama "The Liberator", the 2014 romantic musical adventure "Tu y Yo" and the 2015 crime action "Broken Horses".
In 2016, she played Aveline Ortega in the crime mystery thriller "The Limehouse Golem", which starred Douglas Booth and Olivia Cooke, and was directed by Juan Carlos Medina. It follows a Scotland Yard inspector as he's trying to catch a serial killer, and the movie was nominated for eight awards.
Some of Maria's most recent film roles have been in the 2019 crime thriller "Spider", the 2021 horror mystery "Fever Dream" and the 2021 romantic musical comedy "Sounds Like Love".
Roles in TV series
Maria's appeared in only two TV series.
She played the lead character Anna Serra in all 12 episodes of the 2012 action adventure "La Fuga", which also starred Aitor Luna and Marian Alvarez, and was created by Nacho Faerna. Set in the near future in which the world is ruled by a dictator, the series follows a group of people who are members of The Resistance, and it was nominated for only a single award.
In 2014, Maria starred as Virginia Rodriguez in all six episodes of the drama "Hermanos", which also starred Antonio Velazquez and Alvaro Cervantes, and follows the lives of two brothers; it won one of its two award nominations.
Other credits
Maria produced the 2022 documentary movie "Encuentros: Museo del Prado".
Some of Maria's most recent talk-show appearances have been in "Dias de Cine", "Quan Arribin els Marcians" and "Version Espanola".
Awards and nominations
Maria's won seven of her 10 award nominations.
Some of her wins include a 2004 Goya Award for Best New Actress, for her performance in "The Weakness of the Bolshevik", a 2008 Turia Award for Best Actress, for "Thieves" and three Fotogramas de Plata Awards in 2013, 2014 and 2015, for Most Searched Performer on the Internet.
Love life and relationships
Maria rarely speaks about her love life in public, but we still know about two men whom she's been with.
She met famous Spanish actor Mario Casas on the set of the movie "Three Steps Above Heaven" in 2009, and they were then in a relationship for five years, breaking up in 2014 for unknown reasons; Mario's appeared in 52 movies and TV series and is perhaps known best for starring as Antonio in the 2013 action adventure comedy movie "Witching and Bitching".
On 9 February 2017, Maria exchanged vows with Venezuelan conductor and violinist Gustavo Dudamel, who's also a bit of an actor; he's worked in the music department of a number of critically acclaimed movies, including the 2015 action science fiction adventure "Star Wars: Episode VII – The Force Awakens", the 2018 adventure family fantasy "Gustavo Dudamel", and the 2021 crime musical "West Side Story".
There are no other men whom Maria's perhaps been with, that we know about; she's married to Gustavo Dudamel as of August 2023, and doesn't have children.
Interesting facts and hobbies
Maria and her former boyfriend Mario Casas co-starred in three movies.
She's an Instagram star as over 1.1 million people are following her on the network today, while she's posted over 1,700 pictures and videos; most of Maria's pictures have been taken during her everyday life, whether she's relaxing in nature, traveling around the world or spending time with friends. She's passionate about photography and many of her pictures have been taken by her.
Maria's following a strict diet and does yoga every day, as it's important for her career to maintain her weight.
She's a lover of animals and has had several pet dogs and cats since she moved away from her foster parents.
One of Maria's favorite actresses is Paz Vega, and some of her favorite movies include "Sex and Lucia", "Spanglish" and "Rambo: Last Blood".
Appearance and net worth
Maria's age is 36. She has brown hair and eyes, is 5ft 5ins (1.65m) tall and weighs around 125lbs (57kgs).
Maria's net worth's been estimated at over $6 million, as of August 2023.