• Aaron Burriss is a YouTuber and his official channel, Lazyron Studios has over 1.3 million subscribers.
• He was born on the 4th February 1989 in the Clark Air Force Base Hospital, in Angeles, the Philippines.
• He has over 180 million views for his videos and some of his most popular include "He Only Has 2 Years to Live", "Brother Tag", and "Ice Cold Condom Challenge Prank ft. Alex Wassabi".
• Aaron Burriss has a net worth of $3 million.
• He stands at 6ft 4 inches, and weighs approximately 185lbs.
 
Who is Aaron Burriss?
Do you spend your free time watching funny YouTube videos? If you do, then you have certainly stumbled upon some of Aaron's videos, as he is a YouTuber, and his official channel, Lazyron Studios has over 1.3 million subscribers.
So, do you want to find out more about Aaron Burriss, from his childhood years to most recent career endeavors, including his personal life as well? If yes, then stay with us for a while, as we introduce you to this prominent YouTube personality.
Aaron Burriss Wiki: How Old is Aaron? Childhood, and Education
Aaron Burriss was born on the 4th February 1989, and as he is the son of military parents, he was born in the Clark Air Force Base Hospital, in Angeles, the Philippines,. He has two younger brothers, Alex Burriss, who is also a YouTuber and known as Alex Wassabi, and Andrew, while he also has a younger sister named Mariah. Although born in the Philippines, Aaron spent the majority of his childhood in Lexington, Kentucky, while also living for a few years in Montana. In regards to his education, Aaron went to a private school while in Kentucky, but then he and the rest of the family moved again, this time to North Carolina, however, middle school was a rather bad experience since he was bullied mostly for his looks. In high school, nothing was different until his senior year when he grew taller and slimmer. After high school, he enrolled at the University of North Carolina at Charlotte, but information as to whether he finished his studies or not, hasn't been made available.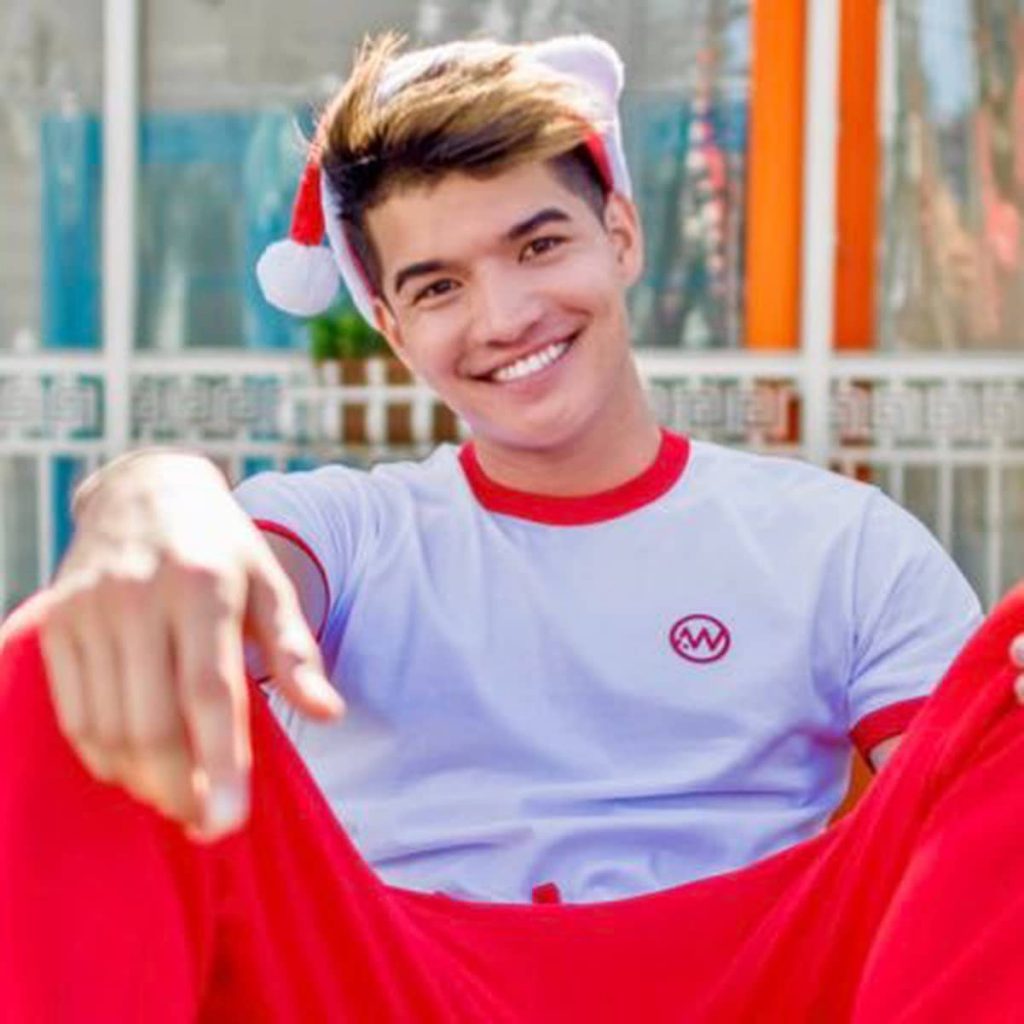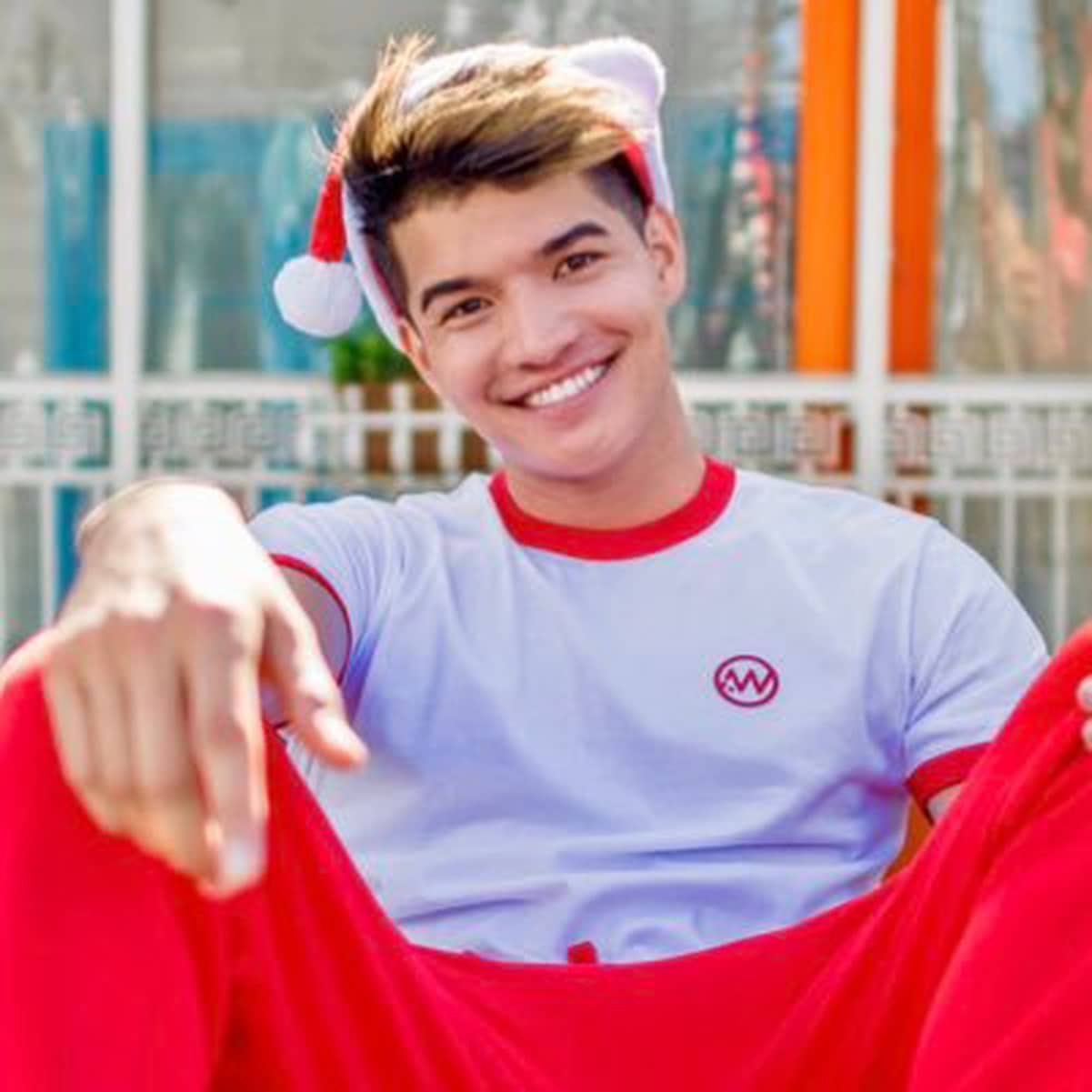 Career Beginnings
As early as 2013, Aaron started his YouTube channel Lazyron Studios and immediately presented himself to the world with the video "How To Take Care of Your Dog", in which he showcased his idea of walking the dog by using a really long chord from your own room. He now has over 175,000 views on this video, and as the popularity of this video increased, he continued to add new videos with similar content. The number of subscribers to his channel has now reached over 100,000 and still growing.
Rise to Prominence
As he continued to upload new videos, he started collaborating with other YouTubers, including his brother Alex Wassabi especially on the video "MAN OF STEEL PREMIERE!", which now has over 285,000 views, while the video "How to get rid of Hiccups", has achieved over 725,000 views. In total, his videos now have over 180 million views, with some of his most popular including "He Only Has 2 Years to Live", which has 7.5 million views, then "Brother Tag", which has been viewed more than 4.5 million views, and "Ice Cold Condom Challenge Prank ft. Alex Wassabi", which has been viewed around four million times, while "Smoothie Challenge ft. Wassabi Productions" has around 3.5 million views, among numerous other videos that have helped to increase his wealth.
What do you think?
Should I dunk @AlexWassabi or not?

Find out what happens here ⬇️⬇️https://t.co/RU46Mv4TKv pic.twitter.com/SzhscGqcHZ

— Aaron Burriss (@lazyronstudios) May 23, 2019
Aaron Burriss Net Worth
Since launching his career, Aaron has become quite popular and his success has only increased his wealth. So, have you ever wondered how rich Aaron Burriss is, as of mid- 2019? According to authoritative sources, it has been estimated that Burriss' net worth is as high as $3 million, which is rather impressive, don't you agree? Undoubtedly, his wealth will increase in the upcoming years, assuming that he successfully continues his career.
Aaron Burriss Personal Life, Dating, Girlfriend
What do you know about Aaron's personal life? Well, he hasn't been quite open about it in the media, but a few details have surfaced. So, is he single, and who is he dating? Well, Aaron has had quite a dating history. He was in a relationship for two years with the YouTuber Kimmy Dufresne from 2014 until 2016, then after their split, Aaron started a romance with Sarah Wolfgang, who is also a YouTuber, but better known as a member of the k-pop group Tahiti. Unfortunately, their romance lasted only from mid- 2016 until mid- 2017, and recently Aaron is rumored to be in a relationship with yet another YouTube sensation, Veronica Merrell.
Aaron Burriss Internet Fame
YouTube has made Aaron famous, and since the start of his career and the expansion of the social media platforms, he has become famous on other networks, including Facebook, Instagram, and Twitter as well. His official Twitter account has over 200,000 followers, with whom he has shared his own thoughts, interests, and ideas as well, all of which you can see on his official page. Aaron is popular on Instagram too, with over 645,000 followers, and has used this platform to share some of his most recent endeavors, but also some details from his personal life. You can find Aaron on Facebook, on which he has just around 2,000 followers.
So, if you aren't already a fan of this prominent YouTuber, then this is a perfect opportunity for you to become one, just skip over to his official pages and see what he is up to next, both personally and professionally.
Aaron Burriss Height, Weight
Do you know how tall Aaron Burriss is, and how much he weighs? Well, Aaron stands at 6ft 4 inches, which is equal to 1.93m, while he weighs approximately 185lbs or 84kgs. His vital statistics haven't been made available to the media, but he has a fit figure, with black hair and dark brown eyes.
Source:
IMDb
,
Wikipedia