Who is Inbar Lavi?
She's an actress with over 30 acting credits to her name, however, Inbar Lavi is probably most widely recognized for her role as Maddie Jonson in the television series "Imposters". The show premiered in 2017 on the Bravo network, and garnered a dedicated fan base. Lavi portrayed a charismatic and skilled con artist who marries unsuspecting victims, and then disappears with their money. Her performance was praised for its complexity and depth, as she seamlessly navigated between playing different personas within the show.
In addition to her television work, Inbar has also ventured into the film industry. She's appeared in movies such as "For the Love of Money" (2012), "House of Dust" (2013), and "Sorry for Your Loss" (2018), roles which further showcased her range as an actress.
Early life, family, and education
Born under the zodiac sign of Scorpio on 27 October 1986, Inbar is today aged 36 (as of August 2023). A native of Ramat Gan, Israel, she holds Israeli nationality, and comes from a Jewish family of Polish descent from her father's side, while through her mother she has Moroccan heritage. Inbar hasn't spoken much about her parents, as she respects their privacy; nor has she  disclosed if she has any siblings.
Inbar suffered from asthma as a child, and she spent many of her days in bed watching movies. As she expressed it, she fell in love with cinema, and one of her early idols was Israeli-American actress Natalie Portman, who played Matilda in the hit film "Leon: The Professional". Growing up, Inbar was inspired by the work of actress Ayelet Zurer.
When it comes to Inbar's educational background, she attended Kiryat Sharet High School, where she also studied ballet and dance, then also attended the Sophie Moskowitz School of Acting. Upon matriculating in 2004, she moved to New York City, USA to pursue her acting career.
Inbar performed in numerous off-Broadway plays, and subsequently moved to Los Angeles, California after being accepted into the Lee Strasberg Theatre and Film Institute, a prestigious acting school.
Roles in series
Inbar made her first TV series appearance playing Fiona in an episode of the series "Privileged" in 2008. In the following year, she was seen guest-starring in hit series such as "Entourage", "Criminal Minds", and "Ghost Whisperer", among others.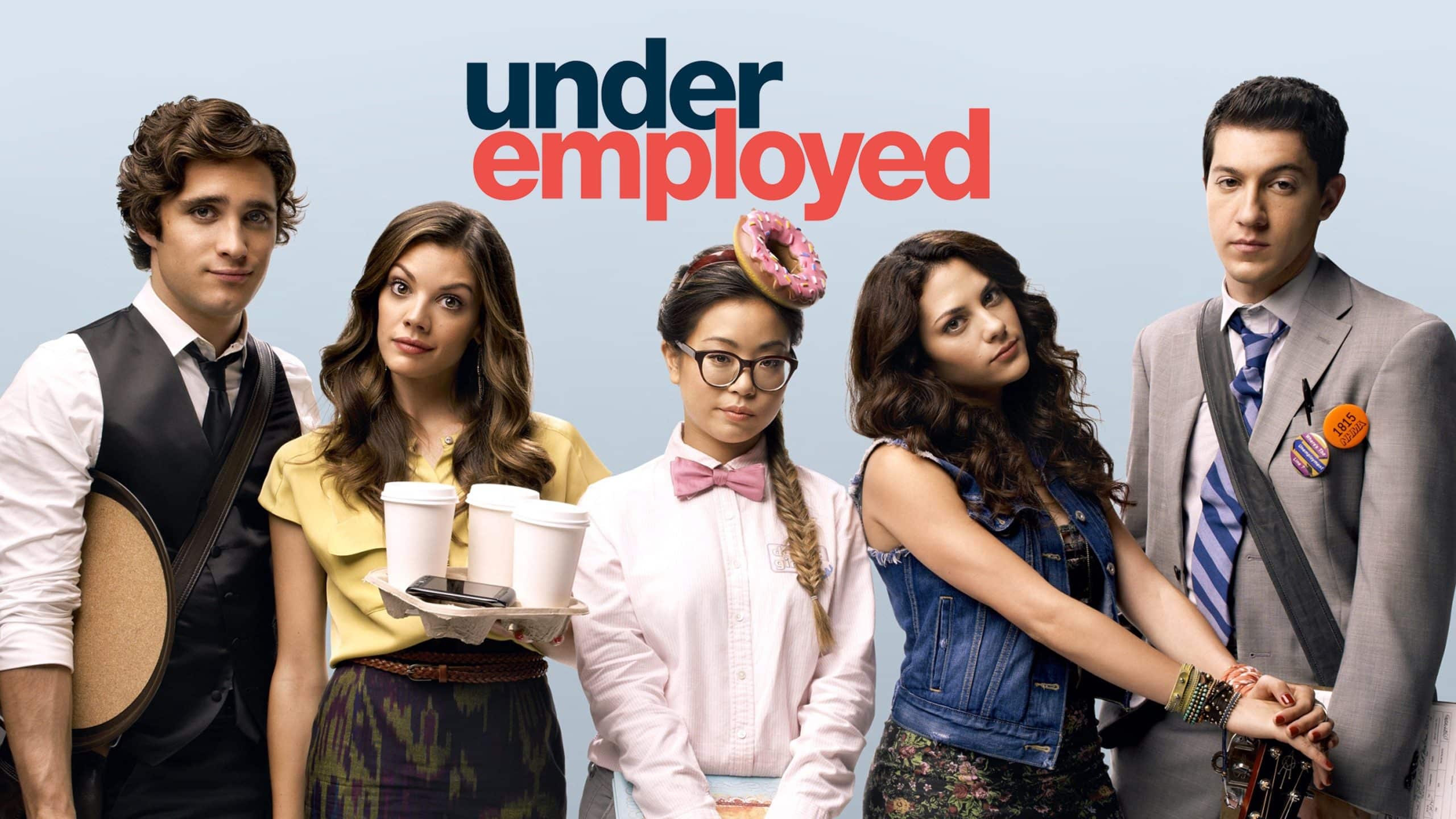 Her first notable role came in 2012, when she was cast to play Raviva in the drama "Underemployed", about five best friends who decide to live together after they graduate. The show aired until 2013, and although it had no nominations, it was well-rated by the audience.
Inbar's breakthrough came when she starred in the critically acclaimed show "Gang Related" in 2014, in which she played the role of Veronica 'Vee' Dotsen, a street-smart drug addict. This role marked her introduction to international audiences, and showcased her acting abilities.
In the following years, Inbar was seen guest starring in "Sons of Anarchy" (2014) and "Castle" (2015) before she landed her most notable role as Maddie in "Imposters". From 2017 through 2018, Inbar made an appearance in all 20 episodes, starring opposite Parker Young and Rob Heaps. Her performance in the show earned Inbar the Women's Image Network Award – Actress Drama Series.
Inbar followed with her role as Eve in the fantasy crime-drama "Lucifer" – she joined the cast in 2019, and stayed until the show ended in 2021. Most recently, in 2022 Inbar played Shani Russo in the fourth season of the action drama "Fauda". The series follows the stories of people on both sides of the Palestine-Israel conflict. The stars of the show are Lior Raz, Neta Garty and Itzik Cohen, and it had 22 award nominations and 14 wins, including the Israeli Television Academy Award for Best Script in a Drama Series.
INSTAGRAM TAKEOVER🔥Don't miss @inbarlavi taking over @faudaofficial this Sunday, December 26th! This is your chance…

Posted by Fauda on Thursday, December 23, 2021
Roles in movies
Inbar made her big-screen debut as Alana in the 2010 action adventure "Abelar: Tales of an Ancient Empire", in which she starred opposite Kevin Sorbo and Michael Pare; however, the movie was poorly rated by the audience (2.3/10). Inbar followed with her role as Jenna Jeffries in the 2011 romantic comedy "Getting That Girl", which also didn't achieve much success.
Her first notable movie role came in 2012, when Inbar was cast to play Talia in the crime thriller "For the Love of Money", also starring Edward Furlong and James Caan. The movie was based on the true story of a man who leaves his gangster lifestyle to have a fresh start, but he can't run away from his past, and has to find a way to protect his family.
Inbar was next seen in "House of Dust" (2013) and "The Last Witch Hunter" (2015) before her role as Lori Wall in the 2018 comedy "Sorry for Your Loss", written and directed by Collin Friesen, which was nominated for three Canadian Comedy Award.
Most recently, Inbar played Sarah in the 2021 TV movie "Eight Gifts of Hanukkah", however, her fans will be pleased to hear that she will be back on the big screen. Inbar has three upcoming movies, entitled "Black Diamond", "Vronika", and "Bau, Artist at War", all currently in development.
Love life and relationships
Like many of her fellows, Inbar's love life has been the subject of numerous speculations, however, for years, she stayed tight-lipped about her dating history.
What we do know is that on 13 September 2021, Inbar married her then-boyfriend, Dan Bar Shira, an Israeli green energy worker, whom she met at the event called Burning Man in Nevada in 2019.
The wedding ceremony was held in Al Hayam venue, in Sdot Yam Israel, in the presence of their 400 family members and friends, and the theme of the wedding was a 'free-flow festival' as a tribute to an event where they met for the first time. The dress code for all guests was to wear white.
As of August 2023, Inbar and Dan are still in a marriage – they don't have children.
How rich is Inbar Lavi?
According to many, her ability to breathe life into characters and convey emotions is something that helped Inbar to achieve success in Hollywood. Besides fame, her talent brought Inbar a hefty sum of money. She's also the founder of the fashion brand, House of Lavi, which contributes to her bank account.
Reportedly, her net worth has been estimated at over $3 million, as of August 2023.