Who is Irina Baeva?
From her early beginnings in Moscow to her rise as a celebrated actress in Mexico, Irina Baeva has proven that dreams can be achieved with dedication and hard work. Her breakthrough came when in 2015 she was cast to appear in the popular telenovela "Pasión y Poder" (in English: "Passion and Power"). Her role as Daniela Montenegro showcased her acting prowess, and garnered widespread attention from audiences and critics alike. This marked the turning point in her career, propelling her into the spotlight and opening doors to numerous opportunities.
In the years following her breakout role, Irina's career has continued to flourish. Join us as we unfold the chapters of Irina's career and her life.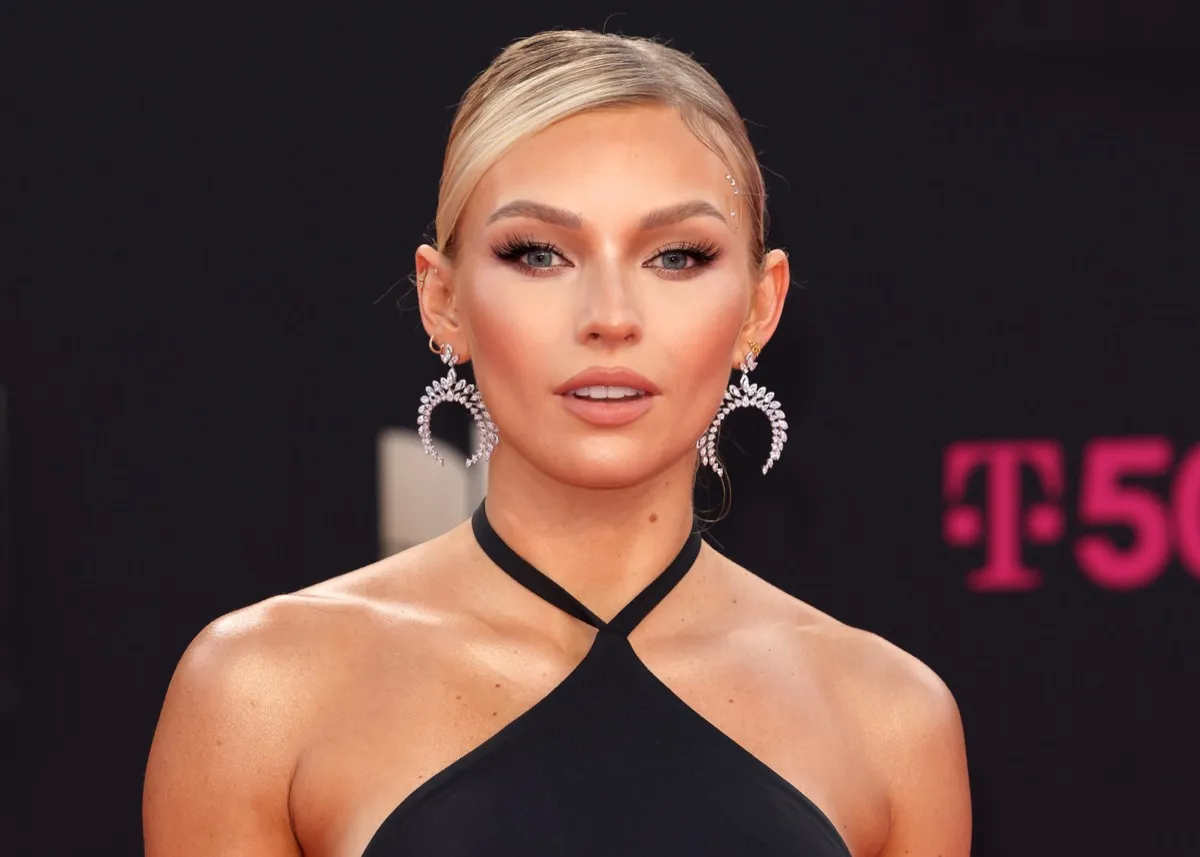 Early life, family, and education
Born Irina Vitalevna Baeva under the zodiac sign of Scorpio on 25 October 1992, she's today aged 30 (as of August 2023). She hails from Moscow, Russia, and holds Russian nationality. Irina was raised by her parents, about whom nothing is known, nor is there any info about her siblings (if she has any).
Irina spent her formative years in her hometown, dreaming of becoming an actress in telenovelas, while watching Mexican telenovelas and learning the Spanish language. Upon matriculating in 2010, she enrolled at Moscow State University, to study journalism and public relations, however, two years later, she dropped out of college and moved to Mexico City, Mexico, where Irina studied acting at the Centro de Educación Artística of Televisa, an entertainment-education facility run by Televisa, Mexican's major media conglomerate.
Acting career
Irina made her acting debut playing Katia in the 2015 series "Italian Bride", followed by her most notable role to date, as Daniela in "Passion and Power". From 2015 through 2016, Irina made an appearance in 126 episodes of this drama about two business rivals who both fall in love with the same woman. Her performance in the series earned her a nomination for the TVyNovelas Award for Best Female Revelation.
Irina was next cast to play Luciana in the telenovela "Along Came Love", a romantic drama full of love, hate and jealousy, also starring Gabriel Soto, which aired during 2016 and 2017. Irina was then seen guest starring in "Renta Congelada" and "40 y 20" before she landed the role of Natalia in the drama "Me Declaro Culpable" (2017-2018).
During 2019 and 2020, Irina played Masha Simonova in "Soltero con Hijas" and concurrently, she was seen as Jimena Ortiz in "El Dragon: Return of a Warrior". This action-adventure drama followed the story of Miquel, who after his parents' murder was sent away to Japan, and now 20 years later, returns to claim his heritage. Although the series had no nominations, it was well accepted by the audience.
Irina was next cast to play Debra Puig in the 2022 series "Amor Divido", also starring Gabriel Soto, Eva Cedeno, and Andres Palacios. Irina and Gabriel share a nomination for the Premios Juventud Award for Juntos Encienden Mis Redes (Parejas que Más Comparten en sus Redes/ Couples who share the most in their networks).
Later in 2022, Irina made her first big-screen appearance playing Sarah Marure in the comedy "Valentino, Puedes Ser tu Propio Héroe o Villano" ("Val The movie, entino, You Can Be Your Own Hero or Villain"). Written and directed by Alfonso Pineda Ulloa, it followed the story of a former movie superstar and his alter ego, Valentino, who appears as a demon.
Most recently, Irina was seen starring as Romina Ortuno Veri in the series "Nadie Como Tu", which premiered on 18 August 2023.
Love life and relationships
Like many celebrities, Irina has been the subject of various rumors about her love life, but it's known that from 2014 until 2017, she was in a relationship with Venezuelan actor and model Emmanuel Palomares. After the two separated, it was rumored that Irina was in a secret relationship with Jose Alberto Castro, a Mexican producer, however, neither Irina nor Jose confirmed these assumptions.
Irina gained significant media attention due to her romantic involvement with Mexican actor Gabriel Soto. Their relationship became a topic of discussion and controversy, as Gabriel was previously married to actress Geraldine Bazán, and their separation was widely covered by the media. Irina and Gabriel's relationship reportedly began after his separation from Geraldine.
The relationship between Irina and Gabriel faced its share of challenges, including public scrutiny and negative comments from some quarters. One of the reasons why the two were in the spotlight was their age difference – Gabriel is 18 years older than Irina, however, the couple appeared to weather these challenges and continued to be seen together at various events and occasions.
As of August 2023, Irina and Gabriel are still together. There is an Instagram account made as a tribute to their love, where you can see over 5,000 of the couple's joint photos. The two also often share their photos with their Instagram followers.
Appearance, trademarks
Whether she's gracing a red carpet-event, appearing in a glamorous photoshoot, or portraying a character on screen, Irina's hair is styled with finesse. Her blond hair characteristic of her Russian heritage is her trademark; some would even say that Irina has something aristocratic about her, because of the color of her skin. According to her fans, with her high cheekbones, and expressive blue eyes, Irina possesses a natural charm that effortlessly draws attention.
Irina is known for her petite figure; she stands at a height of 5ft 5ins (1.66m) and weighs around 100lbs (45kgs), with vital statistics of 33-24-33.
Make it happen. Shock everyone. @aloyoga is on fire 🔥 pic.twitter.com/HjkWSspjBz

— Irina Baeva Oficial (@irinabaeva1) September 1, 2020
How rich is Irina Baeva? Net worth
This young actress has showcased her versatility by taking on characters in various genres, from romantic dramas to comedies, and many critics believe that she is at the beginning of an exquisite acting career.
So far, thanks to her talent, Irina has made a good living for herself. According to sources, as of August 2023, her net worth has been estimated at over $500,000.