• Pablo Escobar was a Colombian drug lord, nicknamed "The King of Cocaine", and possibly the wealthiest criminal in history.
• His estimated net worth was $56 billion as of mid-2018.
• He was born in Rionegro, Colombia and studied at the Universidad Autonoma Latinoamericana of Medellin, but left without completing his studies.
• He developed his cocaine operation and was able to smuggle 70-80 tons of cocaine to the US each month.
• He had a wife, Maria Henao, and two children, who fled Colombia and eventually settled in Argentina.

Known for movies
Short Info
| | |
| --- | --- |
| Net Worth | $30 billion |
| Date Of Birth | December 1, 1949 |
| Died | December 2, 1993, Medellín, Colombia |
| Spouse | Maria Victoria Henao |
| Fact | Tracked down by a joint US/Colombian task force, Escobar attempted to escape by climbing up on the roof of his house when the police burst through his front door. He was spotted by a Colombian police captain, who ordered him to halt, then shot him when he didn't. The officer's identity has never been made public. In addition, after he was killed the officers in the unit trimmed his mustache--the normally clean-shaven Escobar had grown a thick, bushy mustache and a beard to disguise his identity--to make him look like Adolf Hitler, then gleefully posed for pictures with his dead, bloody body. |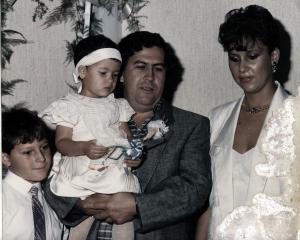 Who is Pablo Escobar?
Pablo Emilio Escobar Gaviria was born on 1 December 1949, in Rionegro, Colombia, and was a drug lord, known for being called "The King of Cocaine" and responsible for 80% of the cocaine smuggled into the United States during the height of his career. He is possibly the wealthiest criminal in history, and was one of the richest men in the world during his prime.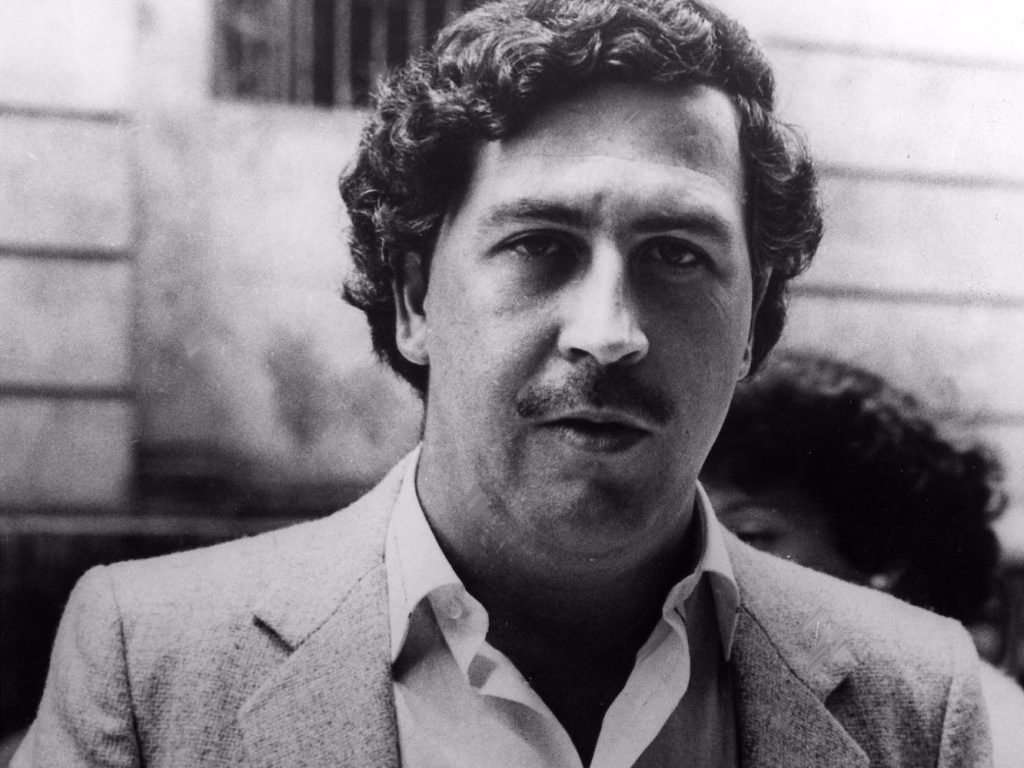 The Wealth of Pablo Escobar
How rich is Pablo Escobar? As of mid-2018, sources estimate a net worth that is at $56 billion, earned through a very successful criminal career from the early 1970s until his death in 1993. He turned over as much as $22 billion a year, and had an estimated $30 billion in net worth at his demise, equivalent to around $56 billion today.
Is Pablo Escobar Really Dead?
Pablo was initially caught and imprisoned, but he managed to turn the prison La Catedral into his own luxury residence. Once word got out that he was still operating from within the prison he escaped, and continued to elude the electronic surveillance team Search Bloc for 16 months. Eventually, his telephone transmissions were identified, and the Search Bloc discovered that he was hiding in the Medellin middle-class barrio called Los Olivos. In 1993, a shootout between Escobar, his bodyguard and the Colombian National Police ensued. The duo tried to escape by running across the rooftops of adjoining houses but they were shot. Escobar suffered gunshots to the leg and torso, and the shot that killed him through the ear; many still
speculate
on who shot the final bullet into his ear – it was either done during the gunfight or through an execution, but Escobar's relatives believe that he likely shot himself, as he stated before that if he was ever cornered without a way out, he would take his own life.
Early Life and Criminal Beginnings
Pablo was born into a family of seven children, and his father was a farmer while his mother was an elementary school teacher. He was raised in Medellin, and started his life of crime when he discovered success by selling counterfeit high school diplomas. He studied at the Universidad Autonoma Latinoamericana of Medellin, but soon left, never completing his studies. He later befriended Oscar Benel Aguirre, who would become his partner in numerous crimes.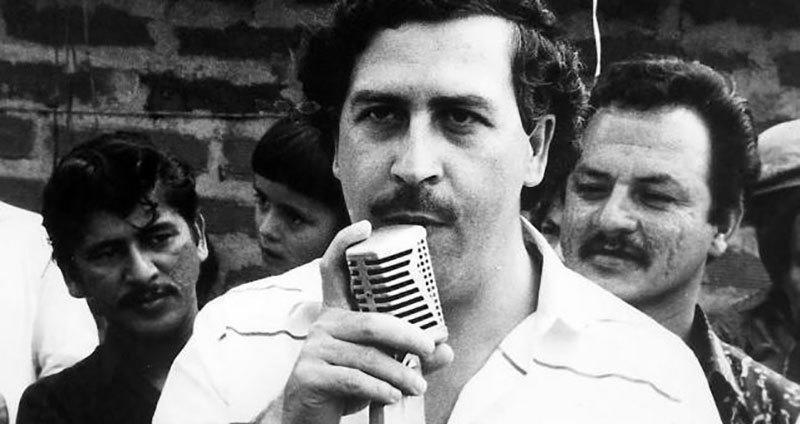 The duo sold contraband, fake lottery tickets, and stole cars. He mainly worked as a thief and a bodyguard, later working for a Medellin smuggler named Alvaro Prieto. In 1975, he decided to develop his own cocaine operation, flying out planes to check smuggling routes to the US. He found success while working his operation, but was caught which led to a case against him. He was unsuccessful in bribing the judges, so he ordered the murder of the two arresting officers, leading to the case being dropped.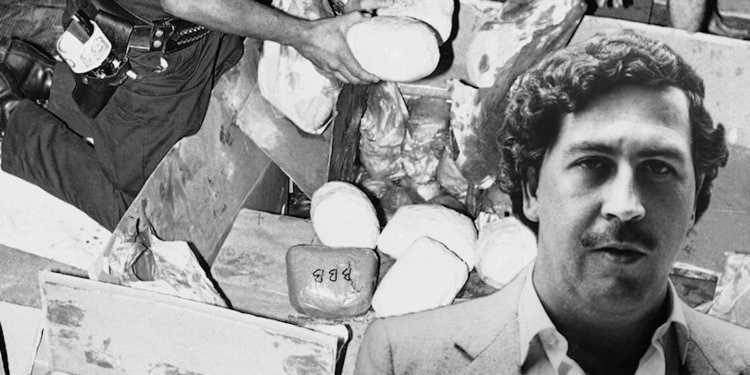 Becoming the Drug Lord
There were no drug cartels during Escobar's early days in crime, and so he saw the opportunity to smuggle cocaine which was being refined in Medellin. With the demand for the drug increasing in the US, he organized countless smuggling shipments, later buying most of the land on an island in the Bahamas to help setup a trans-shipment point. At one point, it was estimated that around 70 to 80 tons of cocaine were being shipped to the US every month.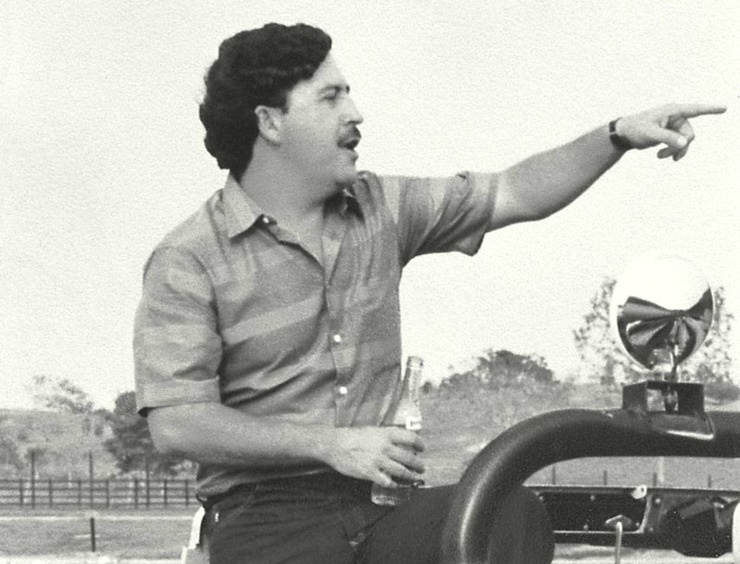 In 1982, he became an elected member of the Chamber of Representatives of Colombia, clearly a useful position, but eventually his notoriety gained international attention, especially due to his drug network – he controlled a large portion of drugs that entered various countries around the world. At the height of his power, his cartel brought in more than $70 million a day. Despite him being labeled an enemy by the government and other countries, he was a hero locally due to his helping the poor in Columbia, establishing numerous structures and infrastructure, creating a Robin Hood image. However, the murder rate in the country increased, partly due to the assassination of numerous police officers, and he was eventually asked by the government to cease all criminal activity and surrender, in exchange for a reduced sentence.
Personal Life
Pablo was survived by his wife Maria Henao and their two children. The family now goes under different names, and fled from Colombia to find a country that would grant them asylum. Despite the many women in Pablo's life, his wife remained supportive, though she urged him to stop the violence. The family escaped to Mozambique, then to Brazil, before eventually settling in Argentina, where Maria would become a successful real estate entrepreneur. His children on the other hand would continue efforts to help seek forgiveness for their father's deeds.
General Info
| | |
| --- | --- |
| Full Name | Pablo Escobar |
| Net Worth | $30 billion |
| Date Of Birth | December 1, 1949 |
| Died | December 2, 1993, Medellín, Colombia |
| Height | 1.67 m |
| Profession | Drug lord |
| Nationality | Colombian |
Family
| | |
| --- | --- |
| Spouse | Maria Victoria Henao |
| Children | Sebastián Marroquín, Manuela Escobar |
| Parents | Abel de Jesús Escobar Echeverri, Hermilda de los Dolores Gaviria Berrío |
| Siblings | Roberto Escobar, Luz María Escobar, Alba Marina Escobar, Luis Fernando Escobar, Argemiro Escobar, Gloria Inés Escobar |
Social profile links
Quotes
| # | Quote |
| --- | --- |
| 1 | I prefer to be in the grave in Colombia than in a jail cell in the United States. |
| 2 | All empires are created of blood and fire. |
| 3 | I can replace things, but I could never replace my wife and kids. |
| 4 | There can only be one king. |
| 5 | Everyone has a price, the important thing is to find out what it is. |
| 6 | Only those who went hungry with me and stood by me when I went through a bad time at some point in life will eat at my table. |
| 7 | Sometimes I feel like God . . . when I order someone killed--they die the same day. |
| 8 | There are 200 million idiots, manipulated by a million intelligent men. |
| 9 | Life is full of surprises, some good, some not so good. |
| 10 | I'm a decent man who exports flowers. |
Facts
| # | Fact |
| --- | --- |
| 1 | Girlfriend was Virginia Vallejo. |
| 2 | Tracked down by a joint US/Colombian task force, Escobar attempted to escape by climbing up on the roof of his house when the police burst through his front door. He was spotted by a Colombian police captain, who ordered him to halt, then shot him when he didn't. The officer's identity has never been made public. In addition, after he was killed the officers in the unit trimmed his mustache--the normally clean-shaven Escobar had grown a thick, bushy mustache and a beard to disguise his identity--to make him look like Adolf Hitler, then gleefully posed for pictures with his dead, bloody body. |
| 3 | Like most cocaine traffickers, Escobar himself rarely used the drug and was only a moderate drinker. His lifelong recreational drug of choice was marijuana. |
| 4 | Married his wife when she was 15; he obtained a special dispensation from the local bishop (such dispensations were routinely offered by the Church for a fee)). |
| 5 | By the mid-'80s Escobar owned 19 different residences in Medellín alone, each with a helipad. There was so much money rolling into his enterprise that figuring out how to invest it was more than he could handle; millions were simply buried. |
| 6 | In 1978, he was elected as a substitute city council member in Medellín. In 1982, he was elected to Congress. As a congressman, Escobar had automatic judicial immunity and could no longer be prosecuted for crimes under Colombian law. He was also entitled to a diplomatic visa, which he used to take trips with his family to the United States. |
| 7 | Forbes magazine listed him as the seventh richest man in the world in 1989. |
Pictures
Movies
Self
| Title | Year | Status | Character |
| --- | --- | --- | --- |
| Ciudadano Escobar | 2004 | Documentary | Himself |
Archive Footage
| Title | Year | Status | Character |
| --- | --- | --- | --- |
| The '80s: The Decade That Made Us | 2013 | TV Mini-Series documentary | Himself |
| Pecados de mi padre | 2009 | Documentary | Himself |
| Underworld Histories | 2007 | TV Series | Himself |
| Zero Hour | 2004 | TV Series documentary | Himself - Drug Lord |
| The True Story of Killing Pablo | 2002 | TV Movie documentary | Himself |
| Mugshots | 2000 | TV Series documentary | Himself |
| Reputations | 1995 | TV Series documentary | Himself |
| CNN Presents | 1994 | TV Series documentary | Himself |
Source:
IMDb
,
Wikipedia