Who is Aimee-Ffion Edwards?
British actress and singer Aimee-Ffion Edwards was born under the zodiac sign Scorpio in Newport, Wales on 21 November 1987. She has 45 acting credit,s and is perhaps known best for playing Esme Shelby in 17 episodes of the critically acclaimed crime series "Peaky Blinders", which starred Paul Anderson and Cillian Murphy, and was created by Steven Knight. It follows the lives of members of a gangster family in 1900s England, the series aired from 2013 through 2022, and won 22 of its 75 award nominations; the website IMDb has ranked it #81 best series of all time.
Aimee's currently shooting for new episodes of the series "Slow Horses".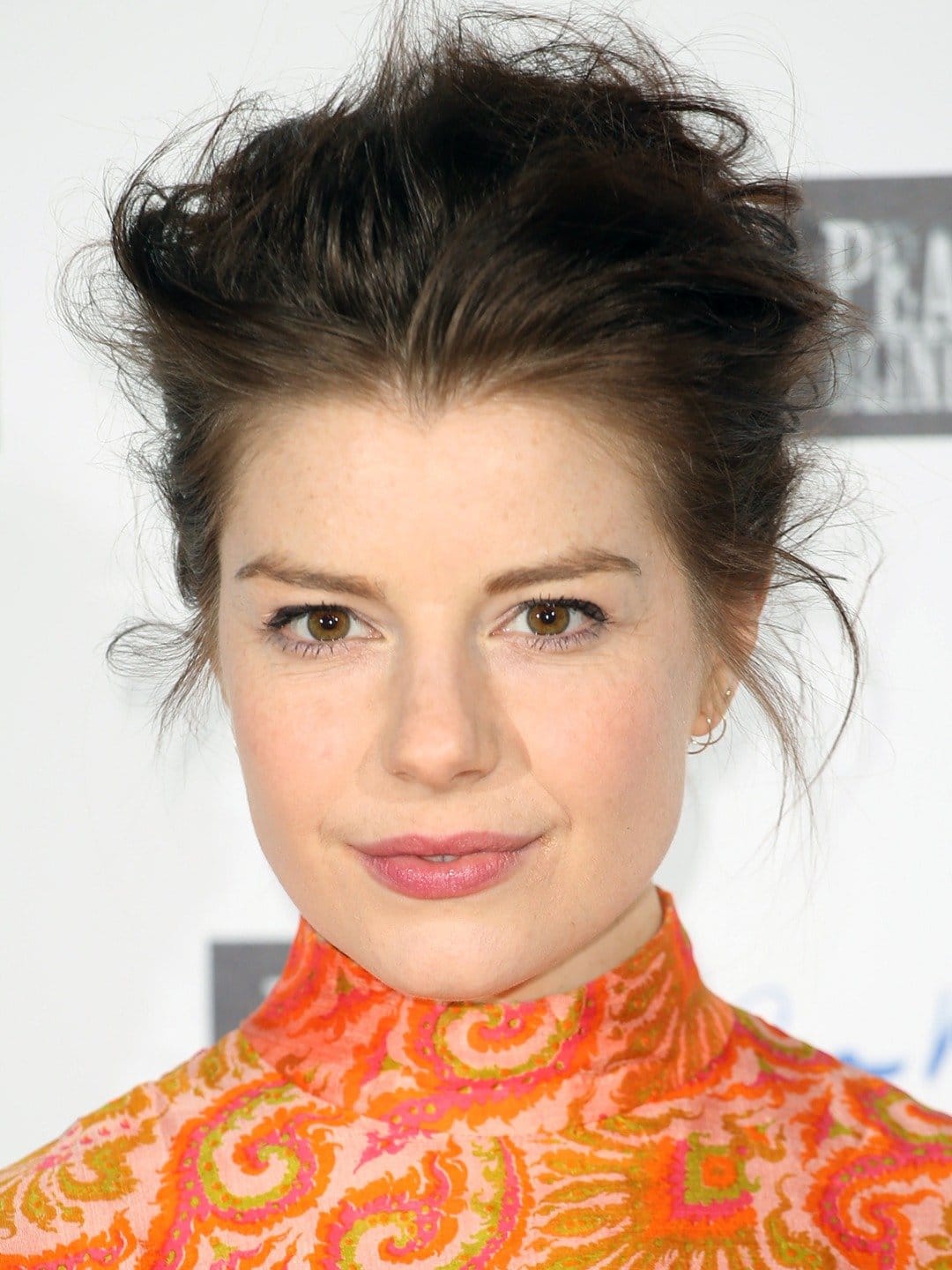 Education and early life
Aimee was raised in Newport alongside her four siblings, by their father who was an engineer and mother who was a housewife; Aimee hasn't disclosed many details about her family because she respects their privacy.
She studied at the high school Ysgol Gyfun Gwynllyw and was mostly into sports while growing up; Aimee was the only girl on a local youth rugby team, but left the sport behind her when she was 14. She was also into ballet, and often went from ballet lessons straight to playing rugby.
Aimee matriculated in 2006, and then honed her acting skills at the National Youth Theatre of Wales; she's today fluent in both Welsh and English.
Roles in movies
Aimee's debut film role was playing Madlen Vaughan in the 2007 short drama "Olas de Verano", and some of her following roles were in the 2012 short drama "Epithet", the 2012 short mystery "One Day Some Years Ago" and the 2014 biographical drama "A Poet in New York".
Also in 2014, she portrayed Laugharne in the drama "Under Milk Wood", which starred Tom Jones and Michael Sheen, and was directed by Pip Broughton. It's a collage of famous voices and faces, and the film was nominated for two awards. The same year also saw Aimee appear in the short comedy "Steak Knife" and the biographical comedy "Queen & Country".
Behind the Scenes on Zero Sum – a grainy video showing some great people working very hard. Zero Sum starring Aimee-Ffion Edwards and Phil Davis is now available to buy / stream rent via Amazon. Free to Bezos buddies; exceptional value for everyone else.http://amzn.eu/iVpQoPQMore details available at www.longarmfilms.co.uk

Posted by Long Arm Films on Tuesday, February 6, 2018
In 2016, she starred as Ruth Sharman in the critically acclaimed short science fiction "Zero Sum", which also starred Phil Davis and Poppy Pedder, and was directed by Jimmy Hay; it follows Ruth who's awoken on a spaceship, and through the window can see various other ships orbiting a green planet.
The year 2018 saw Aimee play Patient in the drama "To Provide All People", which starred Eve Myles and Michael Sheen, and was directed by Pip Broughton. It follows the life of Nye Bevan, who's envisioned free healthcare for all people.
Some of Aimee's most recent film roles have been in the 2019 drama "The Left Behind", the 2020 romantic family comedy "Blithe Spirit", and the 2022 drama "Life and Death in the Warehouse".
Roles in TV series
Aimee's debut TV series role was playing Sketch in seven episodes (2008) of the popular drama "Skins", which starred Nicholas Hoult and Kaya Scodelario, and was created by Bryan Elsley and Jamie Brittain. It follows a group of British teenagers as they're trying to find love, the series aired from 2007 through 2013 and won seven of its 41 award nominations. The remainder of the 2000s saw Aimee appear in an episode of the drama "Casualty", the historical drama "Casualty 1909" and the fantasy comedy "Being Human".
In 2012, she starred as Mary in all four episodes of the comedy "Walking and Talking", which also starred Ami Metcalf and Kathy Burke, and follows the lives of a teenage girl and her best friend.
Actress Aimee-Ffion Edwards chats to @EleriSion about 'must see' gangster drama Peaky Blinders tonight BBC2 9pm. pic.twitter.com/YlYBqgEWTU

— BBC Radio Wales (@BBCRadioWales) May 26, 2016
In 2014 and 2015, Aimee portrayed Sophie in 12 episodes of the popular comedy "Detectorists", which starred Mackenzie Crook, who also created it. It follows the lives of two metal detectionists, the series aired from 2014 through 2022 and won six of its 15 award nominations.
Some of Aimee's most recent roles in TV series have been in eight episodes of the 2021 mystery science fiction "War of the Worlds", six episodes of the 2023 thriller "Slow Horses" and six episodes of the 2023 comedy "Dreamland".
Other credits
Aimee sang the song "If You're Not The One" in the 2008 episode "Michelle" of the series Skins".
She voiced Rachel Baker in the 2015 video game "Everybody's Gone to the Rapture", several characters in the 2020 video game "Assassin's Creed: Valhalla", and Ranni in the 2022 video game "Elden Ring".
Love life and relationships
Aimee avoids speaking about her love life in public and hasn't mentioned any people whom she's perhaps been with.
This is mostly why there are many rumors circulating the internet today, which concern Aimee's sexual orientation and current relationship status; most of her fans believe that she's perhaps lesbian and that this is why she avoids speaking about her partners, but this is yet to be addressed by Aimee.
There are also those who claim that she's today in a relationship with a non-celebrity British man, and that they've seen the two spending time together on multiple occasions, but this hasn't been confirmed either.
Aimee seems to be unattached as of August 2023, hasn't married and doesn't have children.
Interesting facts and hobbies
Aimee was 19 when she competed in the 2006 Welsh singing competition "Wawffactor".
She dislikes social media networks but has allowed for her Instagram fan page to be launched; it's today followed by over 6,000 people and numbers 36 pictures and videos uploaded onto it.
Aimee's a huge lover of animals and has several pets, which include cats, dogs and parrots.
She's a philanthropist and often volunteers at a local animal shelter, while she's also donated money to non-profits which aim to help underprivileged youth.
Aimee loves all kinds of art, and her favorites are painting and photography.
One of her favorite actresses is Kate Beckinsale, and some of her favorite movies include "Cold Comfort Farm", "Nothing But the Truth" and "Underworld: Evolution".
Appearance and net worth
Aimee's age is 35. She has brown hair and eyes, weighs around 100lbs (46kgs) and is 5ft 1in (1.55m) tall.
Aimee's net worth's been estimated at over $1 million, as of August 2023.