Who is David Krumholtz?
David is an American actor, well known for his role as Bernard the Elf in "The Santa Clause" film series. He's also recognized for his performance as Charlie Eppes in the TV show "Numb3rs", in addition to many other projects on which he's worked in his career.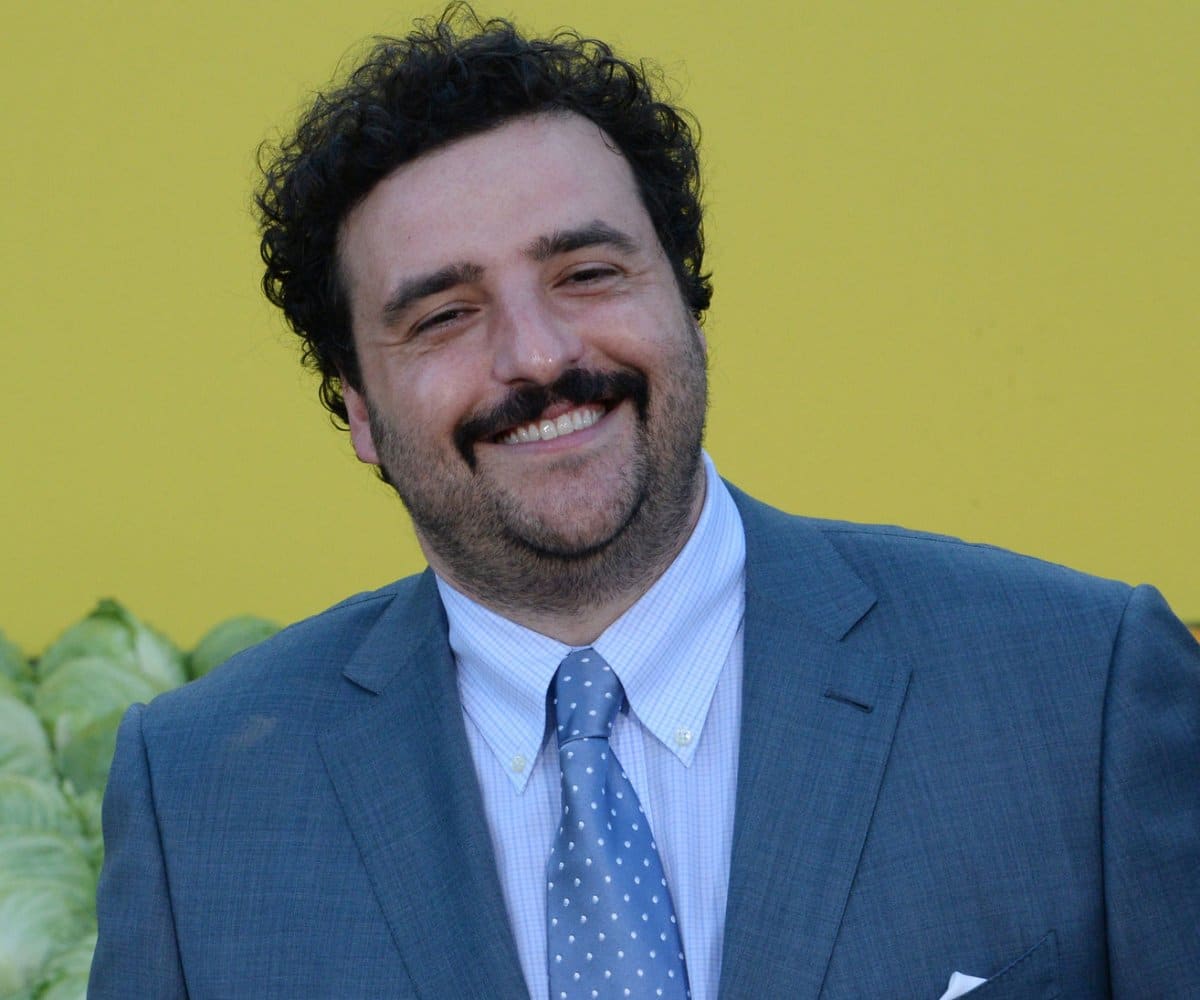 Wiki: Age, Childhood, and Education
David Krumholtz was born on 15 May 1978. in Queens, New York City, USA. Raised in a working-class Jewish family, he's the son of Michael, a postal worker, and Judy Krumholtz, a dental assistant. His paternal grandparents migrated from Poland, while his mother moved to the US from Hungary during the 1956 uprising. He attended J.H.S. 157 Stephen A. for high school and later studied at New York University.
Career Beginnings
David's acting career began on stage when he was only 14 years old. David attended an open audition for the Broadway production "Conversations with My Father" (1992), and secured the role of Young Charlie, sharing the stage with notable actors, including Judd Hirsch, Tony Shalhoub, and Jason Biggs.
Following his Broadway stint, David Krumholtz swiftly transitioned to the silver screen. In 1993, he appeared in two films – "Life With Mikey" starring alongside Michael J. Fox, as Barry Corman, and then "Addams Family Values", in which he played Joel Glicker, co-starring Christina Ricci.
Krumholtz gained notice for his early roles, but his most recognizable role among younger audiences is the sarcastic head elf Bernard in "The Santa Clause" (1994), starring Tim Allen. In the film, Bernard assists Tim Allen's character as he unexpectedly becomes Santa Claus, resulting in humorous and heartwarming holiday escapades.
The same year he engaged in the TV series "Monty", assuming the character David Richardson across five episodes. Subsequently, he graced the small screen in "Chicago Sons" (1997), portraying Billy Kulchak over 13 episodes.
Transitioning back to the big screen, Krumholtz starred in "Slums of Beverly Hills" (1998) alongside Natasha Lyonne and Alan Arkin. The film follows the quirky Abromowitz family navigating challenges in a Beverly Hills neighborhood.
1999 marked a prolific year, with Krumholtz's appearances in two iconic films. In "10 Things I Hate About You", he played Michael Eckman, co-starring Heath Ledger and Julia Stiles in a modern retelling of Shakespeare's "The Taming of the Shrew". Simultaneously, he contributed to "Liberty Heights", portraying Yussel in a coming-of-age tale set against racial and social changes in the 1950s US.
The 2000s and Further Success
Krumholtz's career continued to thrive into the early 2000s. He headlined the TV series "The Trouble with Normal" as Bob Wexler, featuring in 13 episodes with Paget Brewster and Jon Cryer. In films, Krumholtz starred alongside Milla Jovovich in "You Stupid Man" (2002), and a pivotal role awaited in "The Santa Clause 2" (2002), as he reprised the witty Head Elf Bernard, accompanying Tim Allen's Santa Claus on another enchanting journey to preserve Christmas magic.
In 2005, David Krumholtz joined the cast of "Serenity" as Mr. Universe, a role in the science fiction film based on the TV series "Firefly" created by Joss Whedon, sharing the screen with stars such as Nathan Fillion, Gina Torres and Alan Tudyk.
Portraying Charlie Eppes
From 2005 to 2010, David Krumholtz achieved significant success in the TV series "Numb3rs", which marked a pivotal point in his career, propelling him into the spotlight. It follows the story of Charlie Eppes (Krumholtz), a brilliant mathematician who collaborates with his FBI agent brother, Don Eppes, portrayed by Rob Morrow. Together, they use mathematical principles to solve complex criminal cases.
The 2010s and Later Career
Following his run in "Numb3rs", David Krumholtz embarked on a series of impactful projects. In 2011, he took on the role of Billy Rosen in the TV series "The Playboy Club", starring alongside Amber Heard and Eddie Cibrian. The show delved into the glamour and intrigue of the 1960s Playboy Club.
In 2013 he featured in the film "Tuna", and portrayed Getty in "The Big Ask", sharing the screen with actors such as Gillian Jacobs and Jason Ritter.
Adding a touch of humor, Krumholtz made a cameo appearance as himself in the star-studded comedy "This Is the End" (2013). In 2014, he appeared in "The Judge", sharing the screen with Robert Downey Jr. and Robert Duvall, portraying Mike Kattan in a legal drama centered around a lawyer who returns to his hometown to defend his estranged father.
David Krumholtz is stage for his IFC series Gigi Does It, so obviously I'm thinking about Addams Family Values and it being awesome. #TCA15

— Eric Goldman (@TheEricGoldman) July 31, 2015
He next joined the acclaimed series "The Good Wife" (2014–2016), portraying Josh Mariner. Krumholtz, co-starring Julianna Margulies in this further legal drama.
In the comedy series "Gigi Does It" (2015), he took on a unique role as Gigi alongside main stars such as Ricky Mabe. Krumholtz also co-created and served as an executive producer for the show, which humorously explores the life of an eccentric elderly woman.
Krumholtz next appeared in the TV show "Mom" (2015–2016), playing Gregory Munschnick in five episodes, alongside stars including Anna Faris and Allison Janney.
2015 saw him in "I Saw the Light", starring alongside Tom Hiddleston. Krumholtz portrayed James Dolan in this biographical drama about the life and career of country music legend Hank Williams.
In 2016, Krumholtz featured in "Ghost Team", with Jon Heder as the main star. The film revolves around a group of friends who embark on a ghost-hunting adventure, blending comedy with supernatural elements., withKrumholtz playing Stan in this unique comedic tale.
While making notable film appearances, David's career maintained a strong focus on television too. From 2017 to 2019, he portrayed Harvey Wasserman in "The Deuce", a TV series featuring James Franco and Maggie Gyllenhaal, spanning the evolution of the porn industry in New York City.
In 2018, Krumholtz played Rabbi Gil Ableman in "Living Biblically", a TV show that humorously explores a man's efforts to live his life strictly according to the Bible.
His next film role came in 2019's "Crown Vic", portraying Stroke Adams in this gritty police drama starring Thomas Jane and Luke Kleintank, delving into the challenges faced by LAPD officers during a single night.
Concurrently, Krumholtz's television streak continued with "The Plot Against America" (2020), in which he took on the role of Monty Levin. Based on Philip Roth's novel, the miniseries envisions an alternate history in which aviation hero Charles Lindbergh becomes President and the US and takes a dark political turn.
To speak further of his accomplishments, David secured the role of Isidor Isaac Rabi in the film "Oppenheimer". The movie, directed by Christopher Nolan and based on the Pulitzer Prize-winning biography "American Prometheus", follows the career of renowned physicist J. Robert Oppenheimer. Krumholtz's portrayal adds to the ensemble that includes Cillian Murphy as J. Robert Oppenheimer, delving into the scientist's contributions to the Manhattan Project, the creation of nuclear energy in the form of the atomic bomb, and his complex journey, which culminates in a 1954 security hearing.
Moreover, he portrayed William O. Bittman in the five-part series "White House Plumbers", the true story of E. Howard Hunt and G. Gordon Liddy, the masterminds behind Watergate. Their efforts to protect the Nixon presidency ultimately backfire, resulting in a chain of events that inadvertently lead to his downfall.
Net Worth
According to authoritative sources, David Krumholtz's net worth is estimated at $8 million as of mid-2023.
Personal Life, Married, Wife, Children
David Krumholtz has been married to actress Vanessa Britting since 22 May 2010. The couple was together for quite some time before the marrying, and had had been engaged since 2008. They have two children together, daughter Pemma Mae born in 2014, and son Jonas in 2016.
Back in 2011, hDavid was diagnosed with thyroid cancer, and five months later started his treatment, which included radioactive iodine therapy. In January 2012, he received cancer-free news.
Appearance and Body Measurements
David Krumholtz has dark brown eyes and black hair. He stands at a height of 5ft 7ins (1.7m), while he weighs approximately 165lbs (74kgs).