Who is Christian Isaiah?
Christian is an American child actor, widely recognized for his portrayal of Liam Gallagher in the television series "Shameless". Christian embarked on his acting career in 2017 and has since showcased his talent in various TV shows. He's appeared in other television productions such as "Unsolved" and "All American: Homecoming"; his career in the entertainment industry is notable for his performances in both drama and comedy genres.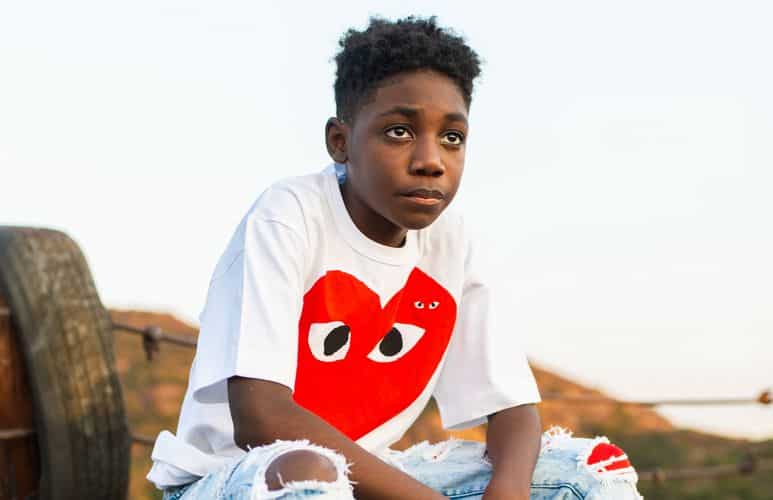 Early Life
Christian Isaiah was born on 15 December 2007, in Virginia, USA, and from a young age he exhibited a natural flair for performing arts. At only 18 months old, he entered the world of entertainment, participating in his modeling competition, earning second place. Since then, he's been modeling, and at the age of four, he made his acting debut in a local theatre production.
His parents, recognizing his talent and enthusiasm for acting, provided him with the necessary support and encouragement to explore his passion. At the age of five, Christian moved to Los Angeles, California with his mother, where he was able to explore more acting opportunities.
Career Beginnings
Christian made his movie debut in 2015, when he appeared in the short drama "Ambivalent Hope", directed by Krystle Rich. In the same year, he also appeared in two episodes of the children's show "Reel Kids", and landed a supporting role in the FX sitcom "Married", created by Andrew Gurland, and which starred Nat Faxon, Judy Greer and Jenny Slate. The series focuses on the love-hate relationship between two people in a long-term marriage.
Another notable appearance for Christian was in the late-night show, "Jimmy Kimmel Live!", in which he appeared as a Young Tourist/Native American Kid in two scripted comedy segments.
"Shameless"
Christian's breakthrough came in 2017, when he secured the role of Liam Gallagher in the critically acclaimed television series "Shameless", adapted from the UK series of the same name. The show, which ran for 11 seasons from 2011 to 2021, is set in the South Side of Chicago, Illinois and follows the lives of the large, dysfunctional Gallagher family, trying to navigate life's challenges while dealing with issues such as poverty, alcoholism, and mental health.
Christian's character, Liam is the youngest of six Gallagher siblings, all of whom have learned to manage life's hurdles amidst their alcoholic father Frank's neglect, and their mother's absence.
Liam's character is particularly interesting, because despite the chaos and neglect of his family, he maintains a level of innocence and optimism that provides a stark contrast to the cynicism and hardness seen in the other Gallagher siblings. His character also explores themes of identity and belonging, as Liam, who is black, is being raised in a predominantly white family and neighborhood. This dynamic allows the show to explore issues related to race and identity through Liam's experiences at school and in the community.
Christian's performance was widely praised for its authenticity and the emotional depth he brought to Liam. Prior to season eight, Liam was portrayed by twins Brandon and Brenden Sims; however, as the character's involvement in major plot lines became more significant, the producers chose to recast the role. In season eight, Liam transfers to a new 'fancier' school where he's faced with bullying and racial prejudice.
#Shameless Liam Gallagher appreciation post. That's the tweet. pic.twitter.com/U87lCdcIx0

— SHOWTIME (@Showtime) July 26, 2021
Other Roles
Beyond "Shameless", Christian has expanded his acting repertoire by taking on various roles in other television productions. In 2018, he played the Young Tupac Shakur in the true crime mini-series "Unsolved: The Murders of Tupac and the Notorious B. I. G.". In the same year, he played the lead character's son in the award-winning drama film "Dead Women Walking", which follows the last days of women on death row.
In 2019, young Christian appeared alongside Chadwick Boseman and J. K. Simmons in the action crime drama movie "21 Bridges", directed by Brian Kirk. The film follows a retired detective named Andre Davis (played by Chadwick) who is embarks on a hunt for a pair of cop killers after uncovering a large scale conspiracy.
The movie is set over the course of one night in New York City, where the detective decides to shut down all 21 bridges leading in and out of the borough to prevent the suspects from escaping. In the movie, Christian portrays the younger version of Chadwick Boseman's character, in flashback sequences which provide an insight into André's past, motivations, and the events that shaped him into the detective he becomes in the main timeline of the movie.
Most recently, in 2022, Christian appeared in an episode of the sports drama series "All American: Homecoming", which follows a group of up-and-coming tennis players from Beverly Hills.
Interesting Facts and Hobbies
Off screen, Christian is much like any other teenager, with a zest for life and a curiosity to explore new things. He's passionate about basketball, and often shares snippets of his gameplay on his social media platforms.
Christian also has a keen interest in music, and has uploaded several of his songs on the Internet under the alias BbyGoat.
He loves to play video games in his spare time, with some of his favorite games being "2K23", "League of Legends", and "Overwatch".
He's very popular on Instagram, with his account, '@christianisaia9' numbering more than 350,000 followers, and on which he shares snippets of his personal life with his followers, showcasing his love for sports, and the close bond he has with his siblings.
Christian is a big fan of Spiderman, and has expressed interest in playing him in a future movie or TV series.
Age, Height and Net Worth
As of October 2023, Christian is 15 years old. He stands at 4ft 5ins (1.35m) tall, and weighs around 88lbs (40kgs).
Christian's successful roles in various TV shows have not only garnered him recognition, but also financial success. His net worth has been estimated at more than $1.5 million, which at his age would seem likely to grow, assuming his career develops as expected, delving deeper into the entertainment industry.