Peter Gadiot
Alan Peter Gadiot Nava is a British actor born in Sussex, and famous for his role as James Valdez in "Queen of the South". The actor's smoldering brown eyes and attractive physique have earned him thousands of female fans, but his talent and charisma are what help him remain in the public eye, year after year.
Peter, who is fluent in Spanish and English, is of Dutch-Mexican heritage, and was raised in West Sussex but studied in London. The naturalized Mexican is a citizen of the Netherlands and the United Kingdom thanks to his multicultural roots. We don't know much about Peter's childhood, but we can confirm that he has an older brother.
Career
After training at Drama Centre London, Peter kickstarted his acting career with roles in various stage productions. In 2010 he made his TV and film debut with a guest-starring appearance in "My Spy Family" and a main role in the British horror film "13Hrs", alternatively titled "Night Wolf". Despite a promising cast featuring young talents such as Gemma Atkinson and Tom Felton, the low-budget movie was poorly received, with one critic saying: "The film brings nothing new or interesting to the genre, and leaves you with a bad, unsatisfied taste in your mouth instead."
Following a mysterious three-year hiatus, Peter debuted in America with a role as Cyrus in "Once Upon a Time in Wonderland", an ABC fantasy-drama series based on Lewis Carroll's children's novels. The show ran for one season before being cancelled by the network; meanwhile, Peter starred in the Till Hastreiter horror movie "The Forbidden Girl", and portrayed Javier in three episodes of the comedy-drama "Fresh Meat".
Although some of Peter's early projects were monumental failures, he still caught the attention of the right people thanks to his talents, and worked with Hollywood greats Roman Coppola and Wes Anderson in a short film campaign entitled "Prada: Candy" to promote the Italian fashion house's latest Candy L'Eau fragrance.
Perhaps inspired by Roman and Wes, Peter wrote, directed and produced the short film "12-17" shortly afterwards. The film's harrowing storyline plunged viewers into the seedy world of "loverboys", a nickname given to young men who emotionally blackmail their victims into becoming prostitutes, after grooming them for months or even years. The reasoning behind the title becomes clear to viewers almost immediately, as most girls are trafficked between the ages of 12 and 17.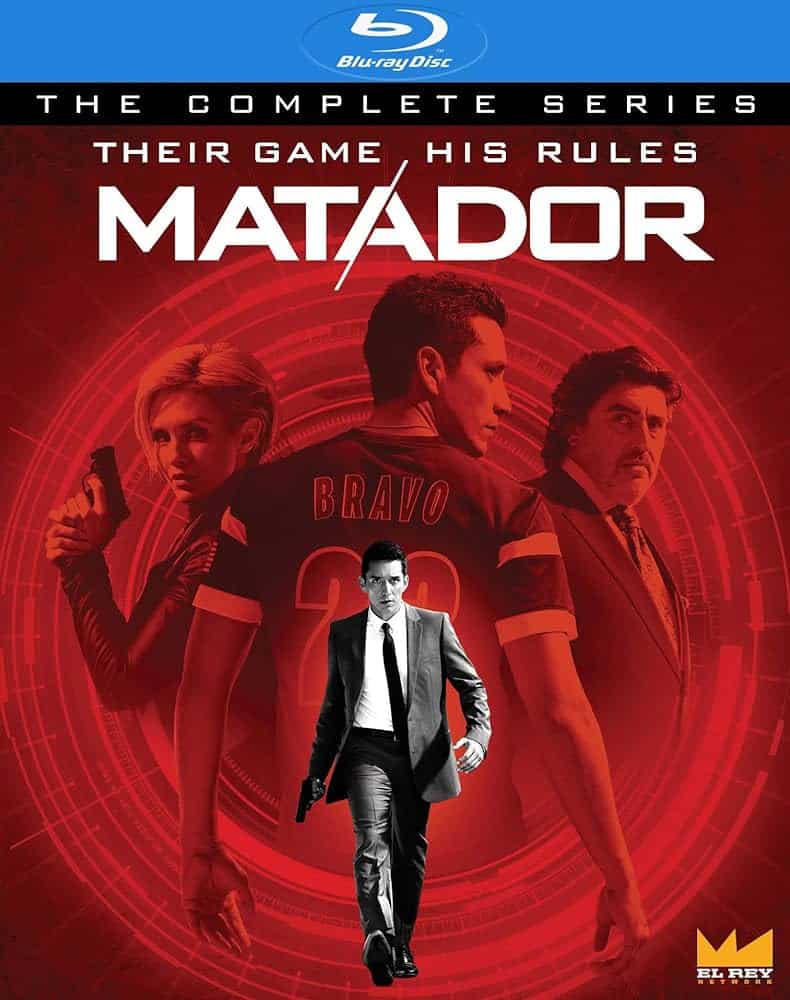 In 2014, Peter played Caesar for ten episodes of the miniseries "Matador", starring Gabriel Luna and Alfred Molina. Gabriel's character, Tony Bravo, is recruited by the CIA to infiltrate a professional soccer team in order to get closer to Andrés Galan (played by Alfred), who is suspected of being involved in illicit activities. Despite appearing in almost every episode, Peter's role wasn't a central part of the storyline, but made for a solid supporting character.
Peter then briefly appeared in the Canadian-American miniseries "Tut", and returned to the theater for a leading role in Shakespeare's "The Taming of the Shrew", performed at the Harman Center for the Arts. Unbeknown to the actor, his career trajectory would be positively changed when he joined the cast of "Queen of the South", a gritty crime drama series based on the Spanish-language telenovela "La Reina del Sur".
The show's star, Alice Braga, played an impoverished woman from Mexico named Teresa Mendoza, who built a drug empire from the bottom up. James Valdez, Peter's character, started off as her friend and mentor, but turned into her lover.
Many viewers feared for an unhappy ending for both characters, especially when James was shot by a Russian hitman and electrocuted for information, but in the end, he and Teresa escaped the horrors of their former life and moved to the seaside. Peter's convincing portrayal of the attractive drug baron earned him a 2017 Imagen Award in the Best Supporting Actor category, as well as a solid fanbase and mainstream recognition.
Peter Gadiot explains what it's like to be James Valdez – Camila's cartel lieutenant: http://usanet.tv/28qOroS

Posted by Queen of the South on Friday, June 10, 2016
While filming "Queen of the South", Peter also had a minor role in season two of "Supergirl" and starred in the miniseries "All You Need Is Me". Now in 2021, the Sussex native played Dave Hastings in the drama film "Another Girl", starring opposite Samantha Hanratty and Paul Rush. The movie received overwhelmingly negative reviews, and appeared to lack a marketing budget, as it unceremoniously sank without a trace shortly after its release.
On a more positive note, Peter has been more successful in "Yellowjackets", an American thriller series following a group of teenagers involved in a plane crash that leaves them stranded for a year and a half in the Canadian wilderness. Each episode darts between two time periods: 1996, when the plane crashed, and 2021, when the survivors are grappling with their traumatic past and the measures they had to take to survive (mainly, cannibalism). Peter had a recurring role in season one, and although he didn't return in season two, anything is possible.
2022 was a busy year for Peter, as he wrote, directed, and produced the short film "Black Ewe", played Jesus in the series "Project Icon", starred in an as yet unnamed Mike Daniels pilot, and filmed for his role in "One Piece", an adventure fantasy series that premieres on Netflix in late August 2023 – Peter's character, Shanks, has a central role and mentors the main character, Luffy. Besides the latter, Peter isn't currently filming or preparing for any new roles.
Personal Life
With his striking 5ft 11ins (180cm) height and a toned physique weighing just 155lbs (70kgs), it's no surprise that Peter is considered an eligible bachelor, and is often linked to his female co-stars or other celebrities.
Despite a rumored fling with his "Queen of the South" co-star Alicia Braga – which is unlikely, given that Alicia is in a committed relationship with girlfriend Bianca Comparato – Peter's love life a total mystery. In 2020, the handsome thespian was linked to actress Alisha Boe, but these rumors were never confirmed.
Although Peter once uploaded a photo of an unknown woman in a bikini onto his Instagram profile, he never revealed her identity either, so for now, most media sources assume that the "12-17" director is single.
As not many years have passed since Peter's breakthrough role, the actor's net worth lies in the $1.5 million range, but will definitely increase if his next few projects are successful.