Who is Teri Garr?
An Oscar-nominated actress with over 150 credits to her name, Teri Garr is probably still most famous for her role as Sandy Lester in the 1982 movie "Tootsie", which brought her the aforementioned Oscar nomination for Best Actress in a Supporting Role.
However, Teri Garr is a name that resonates with both cinephiles and casual moviegoers alike. With a career spanning several decades, this former actress has left an indelible mark on Hollywood, captivating audiences with her talent and charm. In this article, we'll delve into Teri Garr's most notable roles, her early life, and a glimpse into her intriguing love life.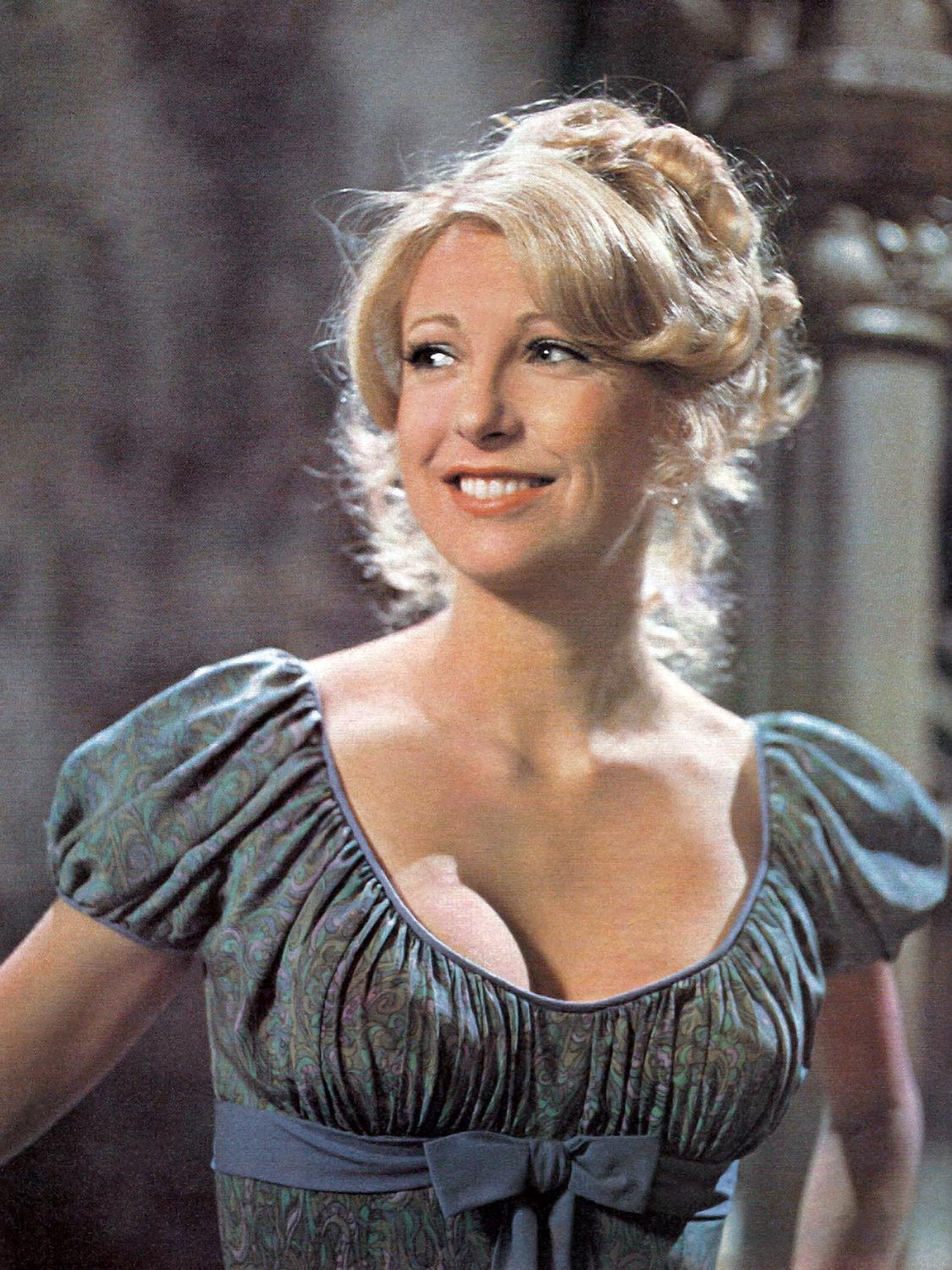 Early life, family, and education
Born Teri Ann Garr under the zodiac sign of Sagittarius on 11 December 1944, in Lakewood, Ohio USA; she holds American nationality, and comes from a family of Irish and Austrian descent. Her father, Edward Leo Gonnoud better known by his stage name Eddie Garr, was a famous stage actor, known for his lead role in the Broadway production play "Tobacco Road" by Jack Kirkland. Teri's mother was a model and dancer, a member of the dance company, The Rockettes.
Most of her childhood Teri spent in Cleveland, with her parents and two brothers, Phil and Ed. Subsequently, the family moved to Los Angeles, California. Sadly, when Teri was 11 years old, her father died of a heart attack, so her mother struggled to raise Teri and her brothers on her own.
When it comes to Teri's aspirations, as a young girl she was passionate about ballet. Upon matriculating from North Hollywood High School in 1962, Teri enrolled at California State University, Northridge (then San Fernando Valley State College), but after two years, she dropped out and moved to New York City to pursue an acting career, and studied acting at the Lee Strasberg Theatre and Film Institute and the Actors Studio.
Entry into acting
Teri made her acting debut playing in the 1963 movie "A Swingin' Affair", and followed with numerous supporting roles, including her appearance as a Dancer in the famous 1964 movie "Viva Las Vegas", starring Elvis Presley – Teri's friendship with David Winters, a famed choreographer, brought her numerous background go-go dancer roles in the movies starring Elvis. During the late '60s and early '70s, thanks to David, Teri was also seen in youth-orientated movies and TV shows, mostly as a dancer, although her roles were uncredited.
One of Teri Garr's breakthrough moments came when she was cast in Mel Brooks' iconic comedy film, "Young Frankenstein" (1974). Her role as Inga, the flirtatious lab assistant, showcased her comedic prowess and charisma. This film remains a beloved classic in the comedy genre, and was nominated for two Oscars (Best Sound and Best Writing, Screenplay Adapted From Other Material), and in 2003, was registered into the National Film Preservation Board, USA Film Registry.
Another notable milestone in Teri's career was her role as Ronnie Neary in Steven Spielberg's science-fiction masterpiece, "Close Encounters of the Third Kind" (1977). Her portrayal of the wife of the film's protagonist, Roy Neary, played by Richard Dreyfuss, added emotional depth to the story of extra-terrestrial encounters. The movie had 40 award nominations and 15 wins, including the Oscar for Best Cinematography. Teri's performance in the movie brought her a nomination for the Academy of Science Fiction, Fantasy & Horror Films, USA/Saturn Award for Best Supporting Actress.
Throughout her career, Teri Garr showcased her versatility, excelling in both comedic and dramatic roles. Her filmography includes a wide range of projects, and we will highlight some of her most notable performances.
Most notable roles
As mentioned, Teri's exceptional talent earned her an Academy Award nomination for Best Supporting Actress for her role as Sandy Lester in "Tootsie". This comedy, also starring Dustin Hoffman, explored themes of gender identity and the entertainment industry. Dustin's character, Michael, a close friend of Sandy, after failing to achieve success as an actor, decides to disguise himself as a woman so he can get a role in a TV series. The movie had 30 award nominations and 25 wins, including one Oscar (Best Actress in a Supporting Role – Jessica Lange).
Additionally, Teri received nominations for the National Society of Film Critics Award, and the British Academy of Film and Television Arts (BAFTA) Award for Best Supporting Actress.
Another of Teri's notable roles was her portrayal of Caroline Butler in the 1983 movie "Mr. Mom", in which she starred opposite Michael Keaton. The two played a married couple, and after the husband gets fired, they switch their roles; he becomes a stay-at-home dad, and she becomes a provider for the family. The movie won the Young Artist Award for Best Family Motion Picture – Comedy or Musical.
Happy birthday to Teri Garr! Among the many roles she played in her career, she was the voice of Mary McGinnis on Batman Beyond
Born: December 11th, 1944#BatmanBeyond pic.twitter.com/Xv2udka86C

— Batman: TAS (@TheAnimatedBat) December 11, 2022
In the following years, Teri was seen in "After Hours" (1985), "Miracles" (1986), "Full Moon in Blue Water" (1988), and "Let It Ride" (1989), among many others. She also had numerous movie roles in the '90s, and worth mentioning is her portrayal of Louise Hamilton in the 1994 comedy-drama "Ready to Wear", also starring Sophia Loren and Julia Roberts. The movie had six award nominations and three wins, with Teri and the rest of the crew winning the National Board of Review, USA Award for Best Acting by an Ensemble.
When it comes to Teri's television work, she mostly guest starred in a number of series, however, during 1999 and 2000, she was heard as Mary McGinnis in 10 episodes of the animated series "Batman Beyond".
Teri's journey has not been without its share of hardships. In 2002, she was diagnosed with multiple sclerosis (MS), a chronic auto-immune disease that affects the nervous system. Regardless, she continued to work sporadically, and became an advocate for MS awareness.
Before she announced her retirement, Teri had some uncredited roles in movies such as "Ghost World" (2001) and "Unaccompanied Minors" (2006), while her last role was as Lindsey's Mom in the 2011 series "How to Marry a Billionaire".
In 2020, Teri Garr announced her retirement from acting, citing her ongoing health challenges as a significant factor in her decision. Nevertheless, her body of work remains a testament to her talent, and she will always be remembered by her fans as a beloved figure in the world of entertainment.
Love life, husband, and daughter
Like many of her fellow actresses, Teri was the subject of various speculations about her romantic life. What we do know is that back in the early '80s, she was in a long-term relationship with the film executive, Roger Birnbaum, which lasted seven years. When they separated, the next seven years Teri spent with David Kipper, a physician.
In 1993, Teri married building constructor John O'Neil on 11 November, the same day when their adopted daughter, Molly, was born. Teri and John divorced in 1996, and Teri raised her daughter as a single mother. Many media outlets reported that Molly Mignon O'Neil, the actress, is Teri's daughter, however, the truth is that Molly prefers to keep her life away from the media's attention. The last public appearance she made was back in 2012, when she supported her mother at the 19th Annual Race To Erase MS fundraiser held in Los Angeles, at the Hyatt Regency Century Plaza.
Age, height, and net worth
This 78-year-old actress, known for her wit, charm, and memorable characters that have left a lasting mark on cinema, besides her talent according to many, was known for her distinctive appearance that contributed to her on-screen charisma. A blondie with striking blue eyes, standing on the height of 5ft 7ins (1.7m) and weighting around 135lbs (62kgs), Teri had a graceful and elegant demeanor.
When it comes to her wealth, Teri's net worth has been estimated at over $6 million, as of late-2023.