Celine Marie Claudette Dion is a Canadian singer and songwriter, famously known as the 'Queen of Power Ballads', a title she earned from her noted strong vocal strength and singing talent, as well as her influential status and success in the global music industry.
Recognised as the vocal power behind one of the most iconic songs to be used in film, Celine Dion perhaps earned her international fame through her powerful performance of "My Heart Will Go On", which featured in the classic film "Titanic".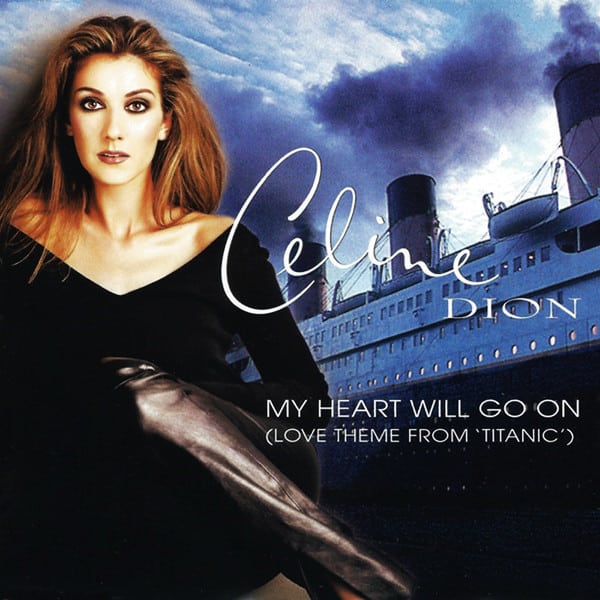 Her musical endeavours continued since 1997, as several more of her performances would be featured in films, including credits such as "Stuart Little", and even to this day, Dion's talent for theme music highlights her career. Celine's most recent creations, including the 2022 single release entitled "Love Again", will feature in a film by the same title, set for release in late 2023.
While her astounding success only rises to new heights, Celine has faced many trials, especially these most recent years, which sadly left the iconic performer unable to host live tours, and forcing Dion to cancel all planned concerts as of 2022.
Other than suffering the loss of her long-term manager and husband, Rene Angelil, who sadly passed away in 2016, Celine Dion was also recently diagnosed with a rare neurological disorder known by its common term stiff-person syndrome.
Naturally, following Dion's revelations about her declining health on social media in late 2022, more and more of her adoring fans began expressing their curiosity about the Canadian singer's condition.
Some seek to know more, while others are concerned about Celine's future, and how her recent diagnosis will affect her health. To answer this, and all other questions, we've sought all that is available on the subject to keep her doting public informed.
What To Expect?
Before discussing the health updates, and insights into Celine's conditions, we will revisit the iconic singer's influential life. Starting from her early youth, we will progress along the events of her busy career and personal life, discussing all of Dion's achievements and milestones she has reached over the course of the many years she entertained the world.
A Star From The North
Born into a large family on 30 March 1968, in the city of Charlemagne, Quebec, Canada, Celine was the youngest of Therese and Adhemar Dion's fourteen children. Both her parents are of French descent, and were not particularly wealthy, though Celine has stated that her parents nonetheless provided a happy home. Her mother, Therese, was a homemaker, while Celine's father made a living as a professional butcher, who raised their children under the guidance of Roman Catholic beliefs.
Music formed an integral part of the Dion household, as Celine would account from memory, acting as the bond that strengthened the family and tied them together in an harmonic household. In fact, she was named after French singer Hugues Aufray's single, "Celine", released two years before Dion's birth.
As a child, Celine would perform with her family, receiving instructions from her parents, who owned a small piano bar named in French, "The Old Barrel". Despite having mostly performed in English, and receiving the attention of English audiences, Celine is also an avid performer capable of singing in French, German, Spanish and Asian languages.
40 years ago today, Celine, at only 13 years old, released her very first album, "La voix du Bon Dieu". How many of you still have a copy? Show us your pics! – Team Celine#40yearsofCelineDion pic.twitter.com/9MEm7BWC9d

— Celine Dion (@celinedion) November 6, 2021
Celine's public debut as a singer took place on 13 August 1973, when Celine had the honour of performing at her brother Michel's wedding. This was quickly followed by continued performances in "The Old Barrel", as her parents quickly recognised her young talent.
Celine developed a passion for singing at a young age and was driven by more than just her parent's enthusiasm. As she would later state during an interview, Celine never regretted losing her adolescence to fame, as she'd dreamt of being a performer since she was young.
Her childhood, unfortunately, was not without trauma, as the Canadian singer would admit that she was a clumsy child who would be involved in many accidents; one incident, in particular, had been quite traumatising, as it left her hospitalised with a mild concussion at the age of five. As Celine stated, she was struck by a car in an unfortunate accident, leaving her father and brother as helpless witnesses.
Fortunately, Celine recovered, and it didn't take her long to begin pursuing a career in music. At the age of 12, with the help of her brother, Jacques and her mother, Celine produced her first ever song, a French performance entitled "Nothing But A Dream" in English translation.
Dion recorded a demo of the song, which her brother Michel mailed to Rene Angelil, who at the time, was merely a name Michel found on the back of a Ginette Reno album. Once Rene heard Celine's performance, her to-be-manager later admitted that her performance had him in tears, and as such, convinced him to turn Celine into the star we have come to know and love.
Of course, Rene would go on to become Celine's full-time manager, and later even her husband, though his endeavours did not come without risk. Willing to sacrifice everything, Rene took out a mortgage on his house to fund Celine's first recordings. Lo and behold, Rene's intuition paid off when Dion's first single, "La Voix To Bon Dieu" became an instant hit in Quebec, earning the Canadian star her first taste of local fame.
The following year, 1982, Celine competed in an annual contest hosted in Japan, walking away with the 'Top Performer' and 'Best Song' awards, which further earned her recognition internationally, though it would be a while before she would reach her known stardom.
Following this, Celine released albums in France in addition to her native Canada, becoming the first Canadian artist to earn Gold recognition in France. She later earned even further fame. when in 1988 she won the Eurovision Song Contest in Dublin, Ireland, even though it was by marginal chances.
In 1989, inspired by the success and glamour of the King of Pop, Michael Jackson, Celine decided to push her career to new heights, though despite her bags of talent, Angelil insisted that she first polish her image before targeting the breadth of the Western market. As such, Celine underwent dental surgery and applied for English training at the Ecole Berlitz institution based in Princeton, New Jersey.
However, her hopes would be damned after suffering a vocal injury during a 1989 concert. Dion was given two options, either she could rest her voice, or undergo immediate surgery to repair the damage. Celine opted for the latter, taking a short hiatus from her music career, during which Celine took up singing lessons with William Riley.
A short time afterwards, in 1990, Celine returned to the music industry by releasing her first English album "Unison", but gained her true breakthrough the following year after performing a duet with Peabo Bryson on the title song for the Disney animated film "Beauty and The Beast", earning her first Grammy Award for her performance, which became her first chart-topper in the UK, and Celine's second hit song in the US.
Following this, Celine released her self-titled album, which would earn diamond status in Canada, and double platinum in the States, becoming her most successful album released during her early years as an artist. For the next decade, Dion's fame would only grow, marked by the success of "My Heart Would Go On", but would also prove to be an eventful time in Celine's personal life.
Painted Love
In 1993, after a long-awaited, rumoured, and expected announcement, Celine finally declared her love for Rene publicly. After forming a romantic relationship together in secrecy, motivated by the fear that people would not be understanding about the age difference between them, and the nature of their relationship, Dion and Angelil went public, and soon after tied the knot.
Despite their fears, Celine's adoring public reacted far more positively, being more welcoming of their romance. In fact, the warm reception the fans gave Celine's courageous decision to take her romantic interests public, sparked a deep fascination with Rene and Celine's relationship.
For many years the couple was viewed as one of stardom's most iconic partners and lovers, as people simply couldn't get enough of celebrating the Canadian singer's relationship. Of course, gossip media was all too eager to chronicle Dion and Angelil's love, with their wedding later even being filmed for Canadian television.
The details of their relationship are readily available for anyone interested in the singer's detailed personal life, but we will keep it brief by only touching on the subject.
As mentioned, the couple met initially for professional reasons, and it seemed certain that Celine may have been moved by Rene's enthusiasm and eagerness to risk it all for her success. However, the couple didn't become romantically engaged until 1988, on the night that Celine would win the Eurovision contest in Ireland.
Naturally, people would frown on their relationship considering that she was only nineteen when their relationship turned romantic, though had worked with Angelil since she was twelve.
Regardless, they continued their secret affair for nearly six years before in 1993 Celine announcing Rene as the colour of her love prior to the release of "The Colour of Love", regardless of their 26-year age difference.
On 17 December 1994, the couple hosted a lavish celebration and ceremony at the Notre Dame Basilica in Montreal, Canada, which was broadcast live over national television. Though the iconic event that was Celine and Rene's wedding would soon become a joyful memory in the wake of the difficulties the couple faced shortly after.
In 1999, Rene was diagnosed with throat cancer and had to undergo surgery and radiation treatment, which turned out positively. However, in 2014, Rene was diagnosed for a second time, and would sadly pass away on 14 January 2016, following a two-year struggle with the disease.
From their 22-year-long marriage, Celine birthed three children, namely their oldest son Rene-Charles, born in 2001 after Celine underwent fertility treatment, and a set of twins born on 23 October 2010, Nelson and Eddy.
Celine Dion's Diagnosis
Following Rene's death, though grieving and haunted by his memory, Celine continued with her life. Her career, even in the absence of her manager, rose from height to height even to this day, though she has yet to find love again. Unfortunately, it doesn't seem likely that the romantic singer would even attempt to find love again, as Rene would remain the only man Celine ever kissed.
Sadly, in December of 2022, following the cancellations of all her live tours and scheduled concerts, Celine addressed her fans on social media, sharing with them a recent diagnosis, in an Instagram post, Celine revealed that she has been suffering from debilitating muscle spasms, which formed part of a neurological disorder known as Stiff Person Syndrome.
The rare disease often leaves patients incapable of performing daily tasks and ordinary functions. As such, Celine was forced to retire from live performances, though promised that she had no intention of stopping recording music.
Along with the information Dion supplied her followers, the Canadian singer also expressed how much of a struggle it has been for her, detailing the difficulties she now had to overcome to perform menial tasks. Of course, the singer receives all the help and medical treatments she needs, though for the time being, Stiff Person Syndrome remains an incurable ailment.
Conclusion
For now, we can safely report that Celine is doing fine, recovering from home as best she can, though for the time being, hopefuls who wish to see Celine perform on stage will unfortunately be disappointed. However, as Celine informed her followers, she and her team of doctors are hoping to find a cure for her illness, or at least a viable treatment.
For now, though, we, and all her adoring followers and fans, wish the Canadian singer all the best, and hope that Celine will completely recover soon.