Born under the sign of Capricorn on 30 December 2005, in Forked River, New Jersey USA, Brady Noon is a 17-year-old Caucasian TV, film and voice actor, who has accumulated worldwide recognition through the projects he's been involved in, most notably the highly acclaimed worldwide phenomenon entitled "Boardwalk Empire," comprising a cast of superstars who require no introduction, such as Steve Buscemi. That said, the worldwide audiences find Brady's voice much easier to recognize than his likeness, owing to his slew of praised voice acting performances. The star has enjoyed enviable success over the course of his years in the entertainment industry since 2010.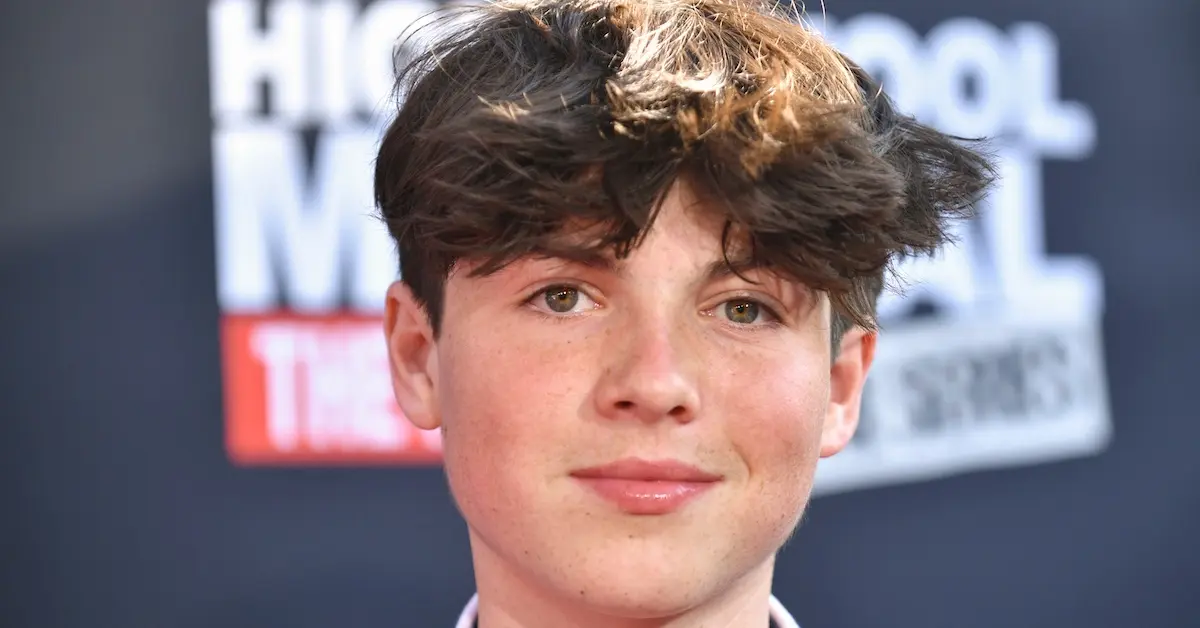 Early life and education: Who are his siblings?
The rather private nature of the Noons has resulted in almost no lick of information about them being shared over the years, though it's well-understood that Brady has an identical twin brother named Connor, as well as an older sister called Madison. Connor is also an actor, having started his career at the same time as Brady, and in the same title as well, even playing the exact same role. Their sister, however, has remained a mystery, as it seems her interest for the glitz and glamour hasn't been present.
It's noteworthy that the twins have always been interested in sports and performance arts, with Brady even being part of the Warren Sixpack volleyball club and scoring enviably in a number of matches for his high school throughout the yearsnuntil his matriculation. The siblings' supportive parents seem to have fostered each of the interests their children exhibited over the course of their upbringing.
The three siblings were raised by parents of undisclosed names and professions, in an affluent Christian household that left them lacking for nothing throughout their upbringing, while the twins' Hollywood earnings also provided a boost to the household income. They attended Lacey Township High School in their birth state, having matriculated from there in mid-2023. Their interest in pursuing higher education instead of diving straight into the world of cinema is yet to be confirmed.
Career: Voicing a legend
Brady's career began at the tender age of just five, having been cast as the child version of Tommy Darmody in Terence Winter's legendary crime drama TV series entitled "Boardwalk Empire," in which he interchangeably played the role with this twin throughout 30 episodes, from 2010 to 2013. He took a break from Hollywood at eight years old so as to focus on school and other obligations, as well as at the request of his parents, who didn't feel that it was normal for a child his age to be thrust so suddenly into distracting stardom.
It wasn't until 2019 and 14 years old that Noon re-appeared on the TV screen, this time playing Thor in an adventure comedy entitled "Good Boys." Following this success, the young star embarked on his first voice acting adventure as Greg in Disney's animated comedy "Diary of a Wimpy Kid." Two years later he got to portray Evan Morrow across 20 episodes of "The Mighty Ducks: Game Changers," a TV series that continued the legacy of the beloved hockey franchise, which helped a great deal in solidifying his name in the world of cinema by 2022.
After another two titles in 2022 and two more in 2023, Noon was finally chosen for what would be his most popular role thus far, voicing Raphael, one of the four legendary reptiles in Seth Rogen, Evan Goldberg and Jeff Rowe's animated action blockbuster entitled "Teenage Mutant Ninja Turtles: Mutant Mayhem." Brady's involvement here also guaranteed a future project, as he's already busy voicing Raphael yet again in 2024's "Tales of the Teenage Mutant Ninja Turtles" TV series. He also remains to be seen as Wyatt in "Family Switch" by the end of 2023.
Awards and achievements
In 2012 Brady celebrated a significant milestone when he and the ensemble cast of "Boardwalk Empire" won the Screen Actors Guild Award for Outstanding Performance by an Ensemble in a Drama Series, allowing Noon to become an award-winning actor aged just seven.
Brady garnered nominations for his outstanding contributions as his career continued to flourish, having received a Young Entertainer Award nomination in the Best Young Ensemble Cast – Feature Film category for his role in "Good Boys" in 2020. He was additionally nominated at the Kids' Choice Awards in the Favorite Male TV Star (Kids) category for his portrayal of Evan Morrow in "The Mighty Ducks: Game Changers."
Happy 17th Birthday to Brady Noon! The actor who played Thor in Good Boys, Evan Morrow on The Mighty Ducks: Game Changers, and voiced Greg Heffley in Diary of a Wimpy Kid (2021) and Diary of a Wimpy Kid: Rodrick Rules (2022). #BradyNoon pic.twitter.com/OByAqInQx8

— Jake with the Ob (@mnralphie) December 31, 2022
Synergy at first sight
According to an interview with screenrant.com, Brady and his future colleagues knew almost right away how their job was going to be performed, which is not very often the case in Hollywood, especially when it comes to voice acting, often done alone in a sound-proofed room. Noon told the news source that during the initial stages of production, they realized that their approach to shooting the film would involve extensive ensemble sessions in the studio.
He mentioned that they spent the majority of the two-year production period in the studio alongside creators Seth Rogen and Jeff Rowe. According to him, this method allowed them to capture the most realism and authenticity in their performances, as they were essentially in a room, arguing and interacting as their characters.
He also detailed aiming for a different approach to Raphael compared to previous interpretations of the character. He mentioned that Raph's constant anger could sometimes make it challenging for audiences to relate to him, even admitting that he personally found himself yelling often when hearing or seeing Raphael in other depictions. His approach was thus to inject humor into the mix, making him more likable and adding depth by emphasizing his more compassionate side.
What is Brady Noon's net worth?
Brady's total accumulated wealth in late 2023 has been estimated by some of the most reputable sources already at close to $1 million, accumulated thanks to just over 10 roles under his belt, with the 11th release containing his presence set for 2024.
He is thought to reside with his twin and parents in a well-off home in his birth state. Connor Noon also contributes to the overall family net worth through his two roles – the one he shared with Brady, and Spencer in "Marry Me," also alongside his brother. All in all, it looks like the Noons' combined financial gains enable a rather comfortable existence, as well as eliminate the worry regarding any massive future expenses, such as affording the brothers top-notch higher education, if they desire.
Brady Noon's body measurements – What is his height?
Seeing as Brady is still growing, his current body measurements are definitely to be taken with a pinch of salt, but it can be said for sure that he's expediting this process with frequent physical activity.
His height as of late 2023 is 5ft 7ins (170cm), and he weighs approximately 132lbs (60kgs), so a slender build. The teenager has bright blue eyes, a pale complexion, and curly dark brown hair.,