Who is Andrea Savage?
When it comes to the world of entertainment, certain individuals possess a remarkable ability to captivate audiences with their talent and charm. Andrea Savage, an accomplished actress known for her diverse roles and relatable persona, is undoubtedly one of those talents. With an impressive career spanning television and film, and with nearly 70 acting credits to her name, Andrea has certainly left a lasting impact on the industry.
Andrea is perhaps known best for her role that demonstrated her comedic prowess, in her own semi-autobiographical show, "I'm Sorry". The series, which she created, wrote and starred in, offered an authentic and humorous look at the challenges of juggling motherhood, marriage and a career in the entertainment industry.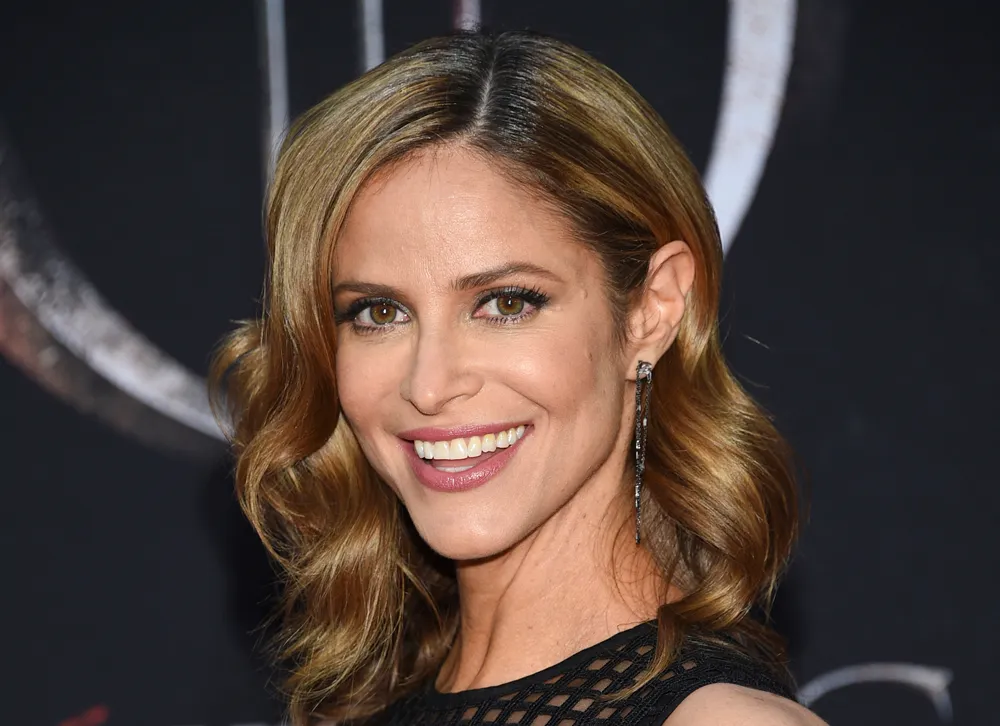 Early life, family, and education
Born Andrea Kristen Savage under the zodiac sign of Pisces on 20 February 1973, which makes her aged 50 as of August 2023, she hails from Santa Monica, California USA, holds American nationality, and comes from a family of Greek and Ashkenazi Jewish descent. Andrea is the only child of her parents, Richard and Sharon. Despite a popular misconception, Andrea has no relation to the actors John or Fred Savage.
Andrea had an interest in performing from an early age, and began acting in high school, even playing the lead role in the school's production of the play "Mame" by Jerome Lawrence and Robert Edwin Lee. Upon matriculating from high school in 1991, Andrea enrolled at Cornell University, from which she graduated cum laude in 1995, with a Bachelor's degree in Government and a minor in Law studies.
Following her graduation, Andrea moved to Los Angeles, California, and began performing stand-up comedy in venues such as The Ice House, The Improv, and The Comedy Stores, among others.
Roles in movies
Andrea made her acting debut playing Gertie Fitzpatrick in the 1995 short movie "Song of the Sea". Her next movie role was also her big-screen debut in 2007, when she landed the role of Renee Jensen in the comedy "The Grand". Andrea followed with her role as Denise in the 2008 comedy "Step Brothers", starring Will Ferrell and John C. Reilly, which won the ASCAP Film and Television Music Award for Top Box Office Film.
In the following years, Andrea was seen co-starring in popular comedies such as "I Love You, Beth Cooper" (2009), "Dinner for Schumcks" (2010), "Life Happens" (2011), and "Republicans, Get in My Vagina" (2012).
Andrea was next cast to play Alyssa in the 2014 drama "You're Not You", also starring Hilary Swank, Josh Duhamel and Emmy Rossum, which followed the story of a pianist who has been diagnosed with Amyotrophic Lateral Sclerosis (ALS), a fatal motor neuron disease – the student who becomes her caregiver.
Andrea then co-starred as Naomi in the 2015 comedy "Sleeping with Other People", followed by her role as Laura in "The House" in 2017. In the following year came Andrea's first lead role, as Shira Winkle in the comedy "Summer '03", starring opposite Paul Scheer and Joey King in this story about a 16-year-old girl and her family whose secrets have been revealed by the grandmother on her deathbed. The movie won the Napa Valley Film Festival Jury Award – Best Verge Film.
Most recently, Andrea was seen as Tina in "Look Both Ways" (2022) and "You People" (2023), while she's announced her newest movie, entitled "Chosen Family", which is currently in development.
Roles in series
Andrea made her first TV series appearance playing Renata Fink in the teenage comedy "Sweet Valley High". Although the show aired from 1994 through 1998, Andrea was seen in 22 episodes during 1996 and 1997. In the early 2000s, Andrea mostly guest starred in numerous series, and her breakthrough moment came in the mid-2000s when she began appearing in popular sketch comedy shows like "Significant Others" (2004) and "Funny or Die Presents" (2010-2011). These early roles showcased her comedic timing and natural ability to bring laughter to audiences.
In the following years, Andrea continued with her guest roles and was seen in an episode or two of numerous series. One of her most celebrated performances came in the comedy series "Veep" (2016-2019), in which she portrayed the vivacious and sharp-tongued President's assistant, Laura Montez. Her dynamic portrayal earned her critical acclaim, and introduced her to a broader audience.
Concurrently, from 2017 through 2019, she was seen as Andrea in "I'm Sorry", and the show's relatability and witty writing earned Andrea a dedicated fan base, and solidified her status as one of the leading ladies in comedy today. Her co-stars were Tom Everett Scott and Olive Petrucci, and the show won the ReFrame Stamp in 2018; the audience rated it 8.0/10.
It's not just a red band trailer anymore!! You can watch the @FreakBrothers for free starting TODAY on @Tubi I haven't seen yet and am so excited to watch!! This cast 🔥🔥 https://t.co/a6bE9xng8U

— Andrea Savage (@andreasavage) November 14, 2021
Andrea next made appearances in series such as "The Goldbergs" (2021), and "The Freak Brothers" (2021-2022), and she was then seen as Stacy Beale in the series "Tulsa King", in 2022 and 2023, starring opposite Sylvester Stallone and Martin Starr in this crime drama, which follows the story of the mafia boss, 'The General', who after being released from prison, builds a new criminal empire, in Tulsa, Oklahoma. The show was nominated for the Hollywood Critics Association Television Award – Best Streaming Series, Comedy. Fans of the show will be happy to hear that the series is renewed for season two.
Most recently, Andrea was heard as Chief Elba in the animated series "The Great North", and played Deb Margulies in the 2023 podcast series "Supreme: The Battle for Roe", also starring William H. Macy and Maya Hawke.
Love life and husband
Before she married her now-husband, from 2002 through 2003 Andrea dated American comedian and actor Chris Hardwick. It isn't clear when Andrea married Jeremy Plager, a talent agent and the owner of the company called 7 Deuce Entertainment. Both the actress and her husband prefer to keep their private life away from the media's attention, so little is known about the man with whom Andrea tied the knot, including his early life.
What we do know is that in 2009 the couple welcomed their daughter, but whose name hasn't been disclosed. In interviews, Andrea often speaks candidly about the challenges and joys of motherhood, providing an insight into her experiences that many fans find relatable.
As of August 2023, Andrea and her family live in their residence in Los Angeles.
How rich is Andrea Savage? Net worth
According to critics, Andrea's journey from aspiring performer to accomplished actress is an inspiring narrative that continues to unfold with each new project. Her talent, besides fame, has earned her a good living.
Reportedly, Andrea has a net worth estimated at over $4 million, as of late-2023.