• Joe Cheng was born on 19 June 1982, in Beitun, Taichung, Taiwan and is a singer, actor and model.
• His net worth is estimated to be over $3 million.
• He initially found success as a model before becoming a successful actor.
• He has collaborated with big brands such as Adidas and has released 4 calendars and 3 pictorial books.
• He has been in a relationship with Taiwanese singer and actress Ariel Lin and is currently single.
 
Who is Joe Cheng?
Joe Cheng was born on 19 June 1982, in Beitun, Taichung, Taiwan, and is a singer, actor and model, known for initially finding a career as a model, before getting recognition as an actor. He was a part of the drama version of the Japanese manga "Itazura Na Kiss".
The Wealth of Joe Cheng
How rich is Joe Cheng? As of mid-2018, sources estimate a net worth that is over $3 million, mostly earned through a successful career in acting. He is recognized primarily in Asia especially in Japan, Taiwan, Singapore, Philippines, China and Hong Kong. As he continues his career, it is expected that his wealth will also continue to increase.
Early Life and Career Beginnings
Joe grew up in Beitun District, and would mainly be raised by his father since his parents divorced when he was in primary school, with his elder sister going to live with her mother. He initially began his career with the Catwalk Modelling Agency, quickly earning success with them during his first year, with several projects gaining attention.
He was featured in several music videos including one from Jacky Cheung. In 2003, he got his first acting role in the Taiwanese drama "The Rose", which starred the girl band S.H.E as well as Cecilia Yip. The role helped kick start his acting career, and he then made a guest appearance in the idol drama "Dance with Michael". He would then have the lead in two dramas – "Magic Ring" and "Nine-Ball" – which were modestly successful. He also got the lead role in "It Started with a Kiss" the following year.
Acting Fame and Other Endeavors
"It Started with a Kiss" would elevate Cheng to stardom, as it received high ratings in Taiwan, and with its popularity spreading throughout Asia. This was his first collaboration with actress Ariel Lin with whom he would work in the sequel "They Kiss Again". They also starred together in "Love or Bread" which was unrelated to their previous two films. More work started coming in for him, and he appeared in serials produced in Japan, China, and Taiwan, but meantime continuing with his modelling work, mainly for big brands such as Adidas.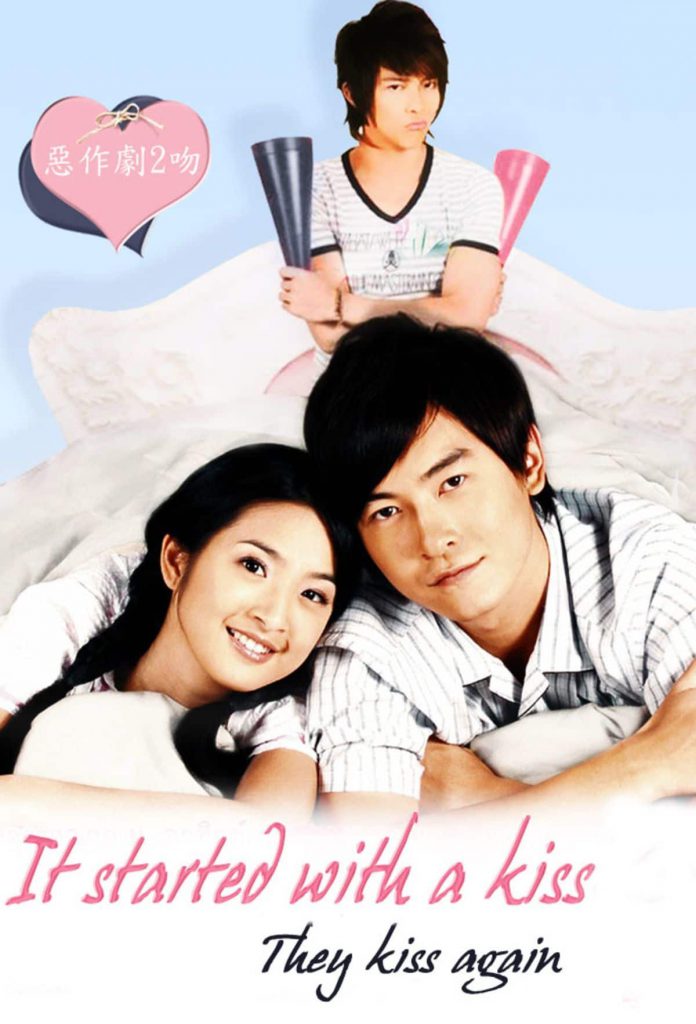 Cheng has also appeared in catwalk shows, in which he's collaborated with Christian Dior, Timberland and Marc Jacobs, as well as in the flagship store openings for Hugo Boss. Some of his other endorsements include the green tea brand Kang Shifu, and the clothing brand N+a. He has also released four calendars, a mini pictorial, and three pictorial books over the course of his career. He has co-authored a book on his hometown too, along with authoring two other books. He was featured in a book released by his modelling agency as well. In 2009, he won an Asia Model Festival Award and was also appointed as an ambassador for World Vision.
Music Career
During 2009, Joe took less television work to concentrate on a theatre project, his theatre debut entitled "Design for Living" in which he would star opposite Sylvia Chang, which would have several sell-out shows in various locations in Asia, such as Taiwan, Singapore, China and Hong Kong. He also released his first EP during the same year entitled "Sing a Song" – he's been known to love singing, and although his album sales in Taiwan were good, overall it failed to make any traction.

Joe is also continuing his education as a part of Hsing Wu College, where he is undertaking part-time studies in tourism management. He also enlisted for National Service, and served in the second regiment of the Taiwan Coast Guard. In 2010, he performed at the 7
th
Asia Song Festival which was held at the Seoul Olympic Stadium by the Korea Foundation for International Culture Exchange.
Personal Life and Relationships
Despite being very active in the entertainment industry, Cheng is well known for trying to keep much of his personal life away from the cameras. One of his best known relationships was with Taiwanese singer and actress Ariel Lin, whom he found popularity with in "It Started with a Kiss" – she then won a Best Actress award for their work in "They Kiss Again". They worked well together, but their personal relationship soon ended, and she would later marry businessman Charles Lin, who was introduced to her by mutual friends; Joe and Ariel remain good friends. There haven't been any reports of Joe getting into any other relationships, so he is still single – he's mentioned in an interview that he loves women who are dedicated to their craft.