• Brigid Brannagh is an actress from San Francisco, California.
• She is of Irish ancestry and grew up with 8 siblings.
• Her first major role was in the TV comedy series "True Colors".
• She is perhaps best known for her roles in "Over There", "Army Wives" and "Runaways".
• Her net worth is estimated to be over $3 million.

Known for movies
Short Info
| | |
| --- | --- |
| Fact | Lives in Los Angeles County, CA, with her husband. |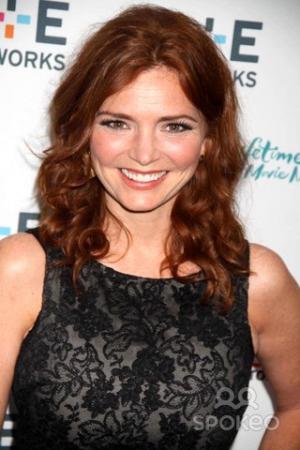 Who is Brigid Brannagh?
Born as Brigid E. Walsh on the 3rd August 1972, in San Francisco, California USA, she is an actress, perhaps best known to the world from playing Vanessa Dumphy in the TV war drama series "Over There", then as Pamela Moran in the TV war-drama series "Army Wives" (2007-2013), and as Stacey Yorkes in another TV series, "Runaways" (2017-2018), among many other appearances in TV series, including as a guest star.
Early Life, Family, and Education
Of Irish ancestry, Brigid grew up fourth born in a large family of nine siblings. Growing up in a big city gave her many opportunities, resulting in an audition when she was just 13 years old.
Career Beginnings
Her official screen debut happened in 1988, when she portrayed Louie's Sister in the comedy film "The Wrong Guys", starring Louie Anderson, Richard Lewis and Richard Belzer. Just two years later she got her first prominent role, actually a double role as Katie and Stephie Davis in the TV comedy series "True Colors", starring next to Claude Brooks and Adam Jeffries, subsequently featuring in all 46 episodes of the award-winning show, which really launched her into the acting world. After that, she portrayed Sasha in the TV series "Kindred: The Embraced" (1996), while the following year, Brigid featured in the television film "The Inheritance", starring Cari Shayne, Brigitta Dau and Paul Anthony Stewart. In 1998 she had a notable role in the film "The Man in the Iron Mask", based on the book of the same name by Alexandre Dumas, and after a few supporting roles, Brigid finally got her first lead role when she played Maggie in the drama film "The Fair" (1999), co-starring Neil Vipond, and Raphael Sbarge.

Into the new millennium, her next notable part was as Virginia Bryce in the TV series "Angel" (2000-2001), after which she started getting guest roles, in such TV series as "The Division" (2002), "24" (2004), and "NCIS" (2005) among others, and was then cast as Vanessa Dumphy in the TV war drama series "Over There", and continued her career with the part of Angela in the television film "Falling In Love with the Girl Next Door" (2006).
#MilitaryAppreciationmonth! Joining with #Flex4Forces to show our service members and their families that we support them. Thank you to all of our military families and veterans for your service. #marvelsrunaways pic.twitter.com/Oq4DWTkKGX

— Brigid Brannagh (@brigidbrannagh) May 17, 2018
 "Army Wives"
In 2007 she was chosen for the part of Pamela Moran in the TV romantic drama series "Army Wives", eventually featuring in more than 85 episodes of the highly-acclaimed series, which launched her to stardom, but after six seasons, Brigid decided to leave the show, as the popularity of the series began to decline, and she felt it would be better to leave than wait for the show to be canceled. Nevertheless, her net worth increased to a large degree, as she received more than $10,000 per episode of the series.
https://www.instagram.com/p/6Nd7c-j1lp/?hl=en&tagged=brigidbrannagh
Continual Success
Once her name started becoming more popular, it became quite easy for Brigid to acquire new roles; while still in "Army Wives", she starred in a number of successful projects, including the 2011 comedy film "A Crush on You" with Sean Patrick Flanery, and Christine Scott Bennett, then in 2014 she was cast in the thriller film "The Nurse", and most recently was chosen for the role of Stacey Yorkes in the new TV sci-fi action drama series "Runaways" (2017-2018). She had several other roles between 2014 and 2017, but the films in which she appeared didn't achieve any notable success, either critically or commercially, though she stunned the world with her appearance in the TV medical drama series "Grey's Anatomy" (2016-2017), as Veronica Kays. So far, Brigid has more than 70 film and TV roles credited to her name.
Brigid Brannagh Net Worth
Since starting her career in the late '80s, Brigid can boast of an extensive list of TV and film roles that have benefited her net worth. Some of the most successful films and TV series in which she appeared include "Army Wives" of course, "Over There", and "True Colors", among others. Let's see now how rich Brigid Brannagh is? According to authoritative sources, Brigid's net worth is estimated at over $3 million, as of mid- 2018. Pretty neat, don't you think?
Life Behind the Scene
Brigid lives in Los Angeles, California USA, with her husband, Justin Lyons who she married in 2003, who is a producer and cameraman, best known to the world for serving as the cameraman for adventurer and environmentalist Steve Irwin. Unfortunately, there isn't more information about their marriage, including whether the couple has children or not.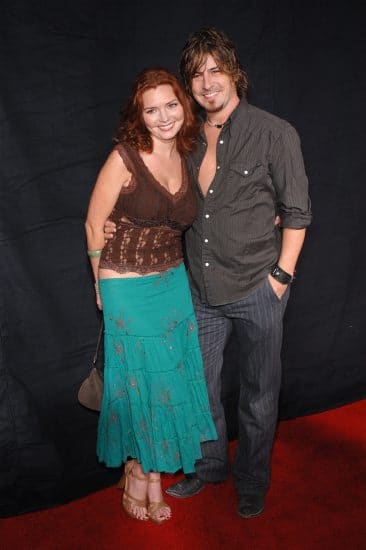 Body Measurements
Although in her 40s, Brigid has maintained her figure and good looks, and if she wasn't a successful actress, she could easily be a model. Her height is 5 feet and 3 inches or 160 cm, while her weight is around 128 pounds or 57 kg.
Facts
| # | Fact |
| --- | --- |
| 1 | Lives in Los Angeles County, CA, with her husband. |
Pictures
Movies
Actress
| Title | Year | Status | Character |
| --- | --- | --- | --- |
| The Twin | 2017 | | Ashley |
| His Secret Past | 2016 | TV Movie | Jennifer |
| Grey's Anatomy | 2016 | TV Series | Veronica |
| Te Ata | 2016 | | Bertie Thompson |
| Left Behind: Vanished: Next Generation | 2016 | | Sarah |
| Underground | 2016 | TV Series | Patty Cannon |
| They're Watching | 2016 | | Becky Westlake |
| Major Crimes | 2016 | TV Series | Sherry Hickman |
| Recovery Road | 2016 | TV Series | |
| Supernatural | 2015 | TV Series | Rita Johnson |
| I'm Not Ready for Christmas | 2015 | TV Movie | Rose Geller |
| Eyewitness | 2015 | TV Movie | Sharon |
| The Nurse | 2014 | | Cara |
| Grimm | 2014 | TV Series | Sara Fisher |
| Murder in the First | 2014 | TV Series | Sally Smoot |
| Drop Dead Diva | 2013 | TV Series | Molly Hagen |
| Longmire | 2013 | TV Series | Agent Brooks |
| Cult | 2013 | TV Series | Anabelle Creusen |
| Army Wives | 2007-2013 | TV Series | Pamela Moran / Elsie / Pamela Morgan |
| Gilded Lilys | 2013 | TV Movie | Elizabeth Lily |
| Leverage | 2012 | TV Series | Caroline Cowan |
| Not That Funny | 2012 | | Hayley Richmonde |
| Criminal Minds | 2011 | TV Series | Monica Kingston |
| A Crush on You | 2011 | TV Movie | Charley Anderson |
| Next Stop Murder | 2010 | TV Movie | Molly |
| Acceptance | 2009 | TV Movie | Olivia |
| K-Ville | 2007 | TV Series | Wanda |
| Standoff | 2006 | TV Series | Caryn Frohmer |
| Falling in Love with the Girl Next Door | 2006 | TV Movie | Angela |
| Over There | 2005 | TV Series | Vanessa Dumphy |
| NCIS | 2005 | TV Series | Catherine Reynolds |
| Cold Case | 2005 | TV Series | Tina Bream 1998 |
| Without a Trace | 2004 | TV Series | Stephanie Boothe |
| 24 | 2004 | TV Series | Kathy McCartney |
| Star Trek: Enterprise | 2003 | TV Series | Ruby |
| Strong Medicine | 2003 | TV Series | Abby |
| The Division | 2002 | TV Series | Jessica Billings |
| Just Shoot Me! | 2002 | TV Series | Ruth |
| Philly | 2002 | TV Series | Shelly Brower |
| Life Without Dick | 2002 | Video | Ivy Gallagher O'Reilly |
| CSI: Crime Scene Investigation | 2001 | TV Series | Tammy Felton / Melissa Marlowe |
| Citizen Baines | 2001 | TV Series | Makeup Artist |
| Angel | 2000-2001 | TV Series | Virginia Bryce |
| The West Wing | 2000 | TV Series | Harriet |
| Bull | 2000 | TV Series | Sister Kate |
| Early Edition | 2000 | TV Series | Rose / Lily Archer |
| Diagnosis Murder | 2000 | TV Series | Jill Hoving |
| Charmed | 1999 | TV Series | Tuatha |
| Legacy | 1999 | TV Series | Molly |
| The Fair | 1999 | | Maggie |
| Hyperion Bay | 1998 | TV Series | Claire |
| Dharma & Greg | 1998 | TV Series | Donna |
| Ally McBeal | 1998 | TV Series | Paula |
| The Man in the Iron Mask | 1998/II | | Molly Pichon (as Brigid Brannah) |
| Veronica's Closet | 1998 | TV Series | Perry's Girlfriend |
| Brooklyn South | 1997-1998 | TV Series | Emmeline 'Emily' Flannagan |
| Roar | 1997 | TV Series | Shannon |
| Chicago Sons | 1997 | TV Series | Melinda |
| The Inheritance | 1997 | TV Movie | Ida Glenshaw |
| Sliders | 1997 | TV Series | Erin |
| Touched by an Angel | 1996 | TV Series | Alison Miller |
| Kindred: The Embraced | 1996 | TV Series | Sasha |
| American Gothic | 1995 | TV Series | Poppy Bowen |
| ER | 1994 | TV Series | Jamie Hendricks |
| NYPD Blue | 1994 | TV Series | Sandy Rowe |
| The Day My Parents Ran Away | 1993 | TV Movie | Melanie Hope (as Brigid Conley Walsh) |
| Quest of the Delta Knights | 1993 | Video | Thena (as Brigid Conley Walsh) |
| Rio Shannon | 1993 | TV Movie as Brigid Conley Walsh | |
| True Colors | 1990-1992 | TV Series | Katie Davis |
| Doogie Howser, M.D. | 1990 | TV Series | Suzie Berlooty |
| Jake and the Fatman | 1989 | TV Series | Cheryl Thompson |
| The Wrong Guys | 1988 | | Louie's Sister (as Brigid Walsh) |
Thanks
| Title | Year | Status | Character |
| --- | --- | --- | --- |
| Army Wives: A Final Salute | 2014 | TV Movie thanks | |
| King of Norway | 2013 | Short special thanks | |
Self
| Title | Year | Status | Character |
| --- | --- | --- | --- |
| The Kindred Chronicles | 2013 | Documentary | |
| Entertainment Tonight | 2008 | TV Series | Herself |
| Casting About | 2005 | Documentary | Herself |
Archive Footage
| Title | Year | Status | Character |
| --- | --- | --- | --- |
| Army Wives: A Final Salute | 2014 | TV Movie | Herself (archival) |
Source:
IMDb
,
Wikipedia