• John Jovanovic is an analyst and investment banker currently employed at Cadent Energy Partners
• He is of Serbian ancestry, born in 1986 to Nada and Sretko Dimitric
• He is married to nutritionist, author and television host Daphne Oz since 2010
• They have three children: Philomena Bijoum, Jovan Jovanovic Jr. and Domenica Celine
• He has a net worth of over $2 million, while his wife's net worth is $12 million

Known for movies

Who is John Jovanovic?
Born Jovan Jovanovic in 1986, he is an analyst and investment banker, currently employed at Cadent Energy Partners, an investment fund, where he evaluates the energy sector. However, he is best known to the world as the husband of the famous nutritionist author and television host, Daphne Oz. The couple has been married since 2010.
Early Life, Parents, and Education
John is the son of Nada Jovanovic Dimitric and Sretko Dimitric and is of Serbian ancestry; his parents have settled in Chicago, Illinois, where John spent his childhood. His mother, Nada client specialist who works on accounts for the commercial marine liability, cargo, and risk management insurance unit the Aon Corporation, the Chicago insurance and financial service company, headquartered in Glenville, Illinois, while his father owns a contracting firm in Chicago. Upon finishing high school, John enrolled at Princeton University, from which he obtained an BA degree in politics from Princeton University. He continued his education, and by 2014 received an MBA in finance and entrepreneurial management from the University of Pennsylvania-The Wharton School.
First Meeting with Daphne Oz
John and Daphne were in the same class at Princeton University and fell in love almost immediately after their first encounter. It wasn't long before they became a couple and despite their successful careers following their graduation in 2008, the two have found time for each other and to start a family.
Wedding Ceremony
John and Daphne married on the 28th August 2010, firstly at the Municipal Marriage bureau in Manhattan, officiated by a staff member of the city clerk's office Blanca Martinez. The couple then had two religious services; in the morning they were wed by Djokan Mastorovic of the Serbian Orthodox Church, at the Synaxis of Serbian Saints Church in Portland, Maine, while in the evening, the Rev. Prescott Rogers of the Swedenborgian Church led a ceremony at the summer home of the bride's maternal grandparents in Cumberland Foreside, Maine.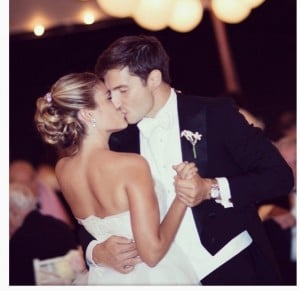 Marriage and Children
Married for more than seven years, John and Daphne have welcomed three children; firstly daughter Philomena Bijoum born on the 26th February 2014, then son Jovan Jovanovic Jr. on the 21st October 2015, and most recently, their second daughter, Domenica Celine, born on the 4th December 2017.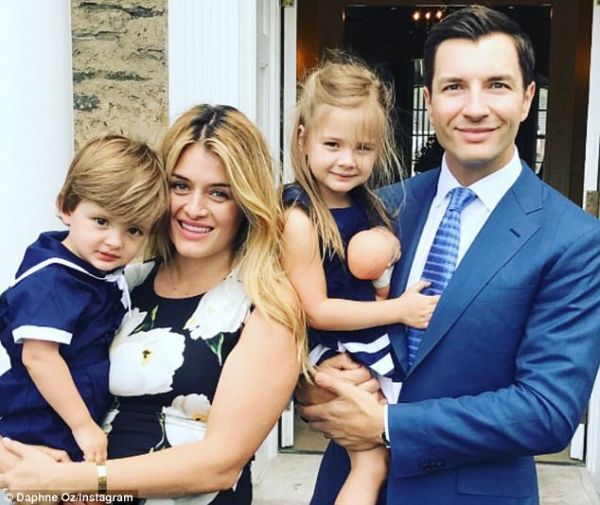 John Jovanovic Career
A financial analyst and hedge fund manager, John has had a rather successful career; even before he graduated from Princeton he launched his career, as he found a place for himself at the Serbia Investment & Export Promotion Agency in 2005. Just a couple of years later, John became a summer analyst at Deutsche Bank, while in 2008 he was named analyst for Berenson & Company. John has constantly moved up in his career, which has enabled him a spot at his current firm, Cadent Energy Partners, where he serves as the analyst for the energy sector.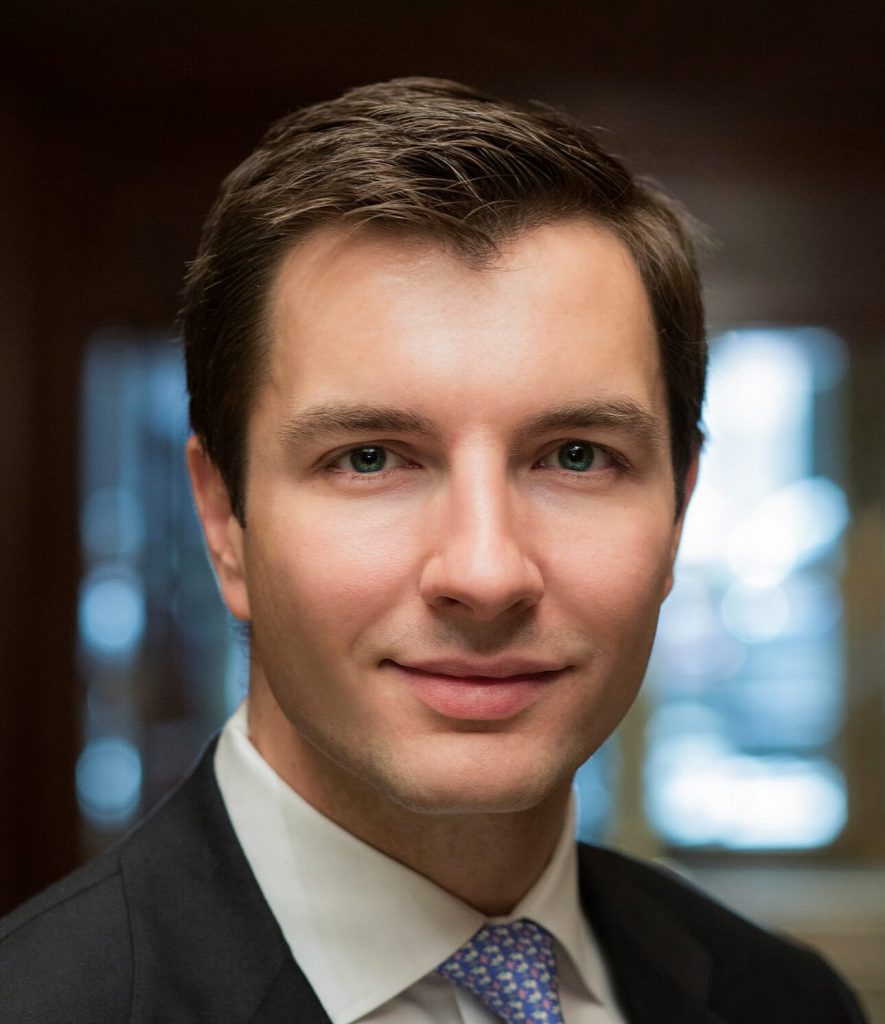 John Jovanovic Net Worth
Have you ever wondered how rich John Jovanovic is, as of mid- 2018? According to authoritative reports he counts his wealth at over $2 million, but for now we can tell you that his wife Daphne's net worth is as high as $12 million.
Is John Jovanovic on Social Media?
John is not much into social media platforms, though you can find him on Instagram, and Facebook in posts made by his wife Daphne, who is a heavy user of Facebook and Instagram, on which she has more than 650,000 followers. She has often shared pictures of herself and John and their children on both social media platforms.
John Jovanovic's Wife, Daphne Oz
Now that we have covered the most important details about John and his life, let's share a few details about his wife, Daphne Oz.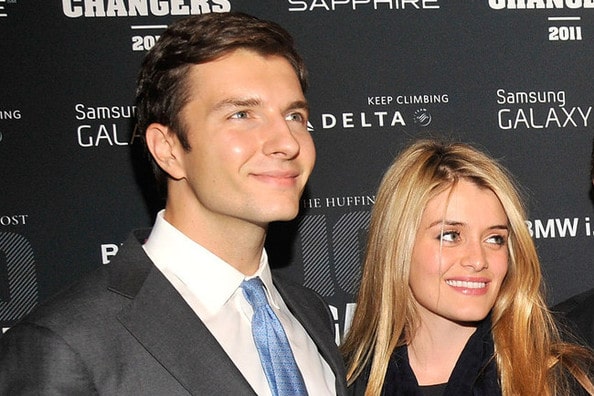 Born Daphne Nur Oz on the 17th November 1986, she is the eldest child of the TV doctor Mehmet Oz, and his wife, Liza. Her birth was quite problematic since she had the umbilical cord wrapped around her neck, and as a result was given only an Apgar score of 2 for the newborn, but luckily managed to fully recover. She graduated from Princeton University with a degree in Near Eastern Studies, however, she has built her fame around her love for food, publishing the book "Dorm Room Diet Planner" in 2007, while in 2012 she worked with the cast of the popular show "The Chew" to co-author the book "The Chew: Food. Life. Fun". She has also appeared in a number of cooking shows, including "The Chew" which she co-hosted from 2011 until 2017, then "Cooks vs. Cons" (2016-2017), and "Rachel Ray" (2013-2018), among many others. She is also recognized for her philanthropic work, primarily with Health Corps, a non-profit organization that teaches teenagers about proper nutrition, exercises, and stress management, which she helped establish. The organization is active in more than 50 schools across the USA.
Movies
Cinematographer
| Title | Year | Status | Character |
| --- | --- | --- | --- |
| Bolje spreciti | 1990 | Documentary short | |
| Prvi put zajedno | 1990 | Documentary short | |
| Skazanje o Svetom Savi | 1990 | Documentary | |
| PKB Frikom | 1985 | Documentary | |
| PKB Secerana | 1985 | Documentary | |
| Semenski kukuruz | 1985 | Documentary short | |
| 30 godina Energogasa | 1985 | Documentary short | |
| Bacvar | 1984 | Documentary | |
| Kolar | 1984 | Documentary | |
| Ostati na goliji | 1984 | Documentary | |
| Potkivac | 1984 | Documentary | |
| Prica iz vodenice | 1984 | Documentary | |
| Znanje u zrnu | 1984 | Documentary short | |
| Bioktos | 1983 | Documentary | |
| Elektrodistribucija Beograd 90 godina | 1983 | Documentary | |
| Graditelji buducnosti | 1983 | Documentary | |
| Kuda vode putevi nesavesnih vozaca | 1983 | Documentary | |
| Pijani vozac | 1983 | Documentary | |
| Spomenici kulture u Srbiji do kraja XIX veka | 1983 | Documentary | |
| Spomenici kulture u Srbiji do kraja XIX veka 2 | 1983 | Documentary | |
| Spomenici kulture u Srbiji do kraja XIX veka 3 | 1983 | Documentary | |
| Staro Uzice | 1983 | Documentary | |
| Autotransport Kraljevo | 1982 | Documentary | |
| Dragisa livac | 1982 | Documentary short | |
| Farma Dobanovci | 1982 | Documentary | |
| Islamska umetnost na tlu Iraka | 1982 | Documentary | |
| Izmedju dva jubileja | 1982 | Documentary | |
| Izvorni folklor kraja Titovog Uzica | 1982 | Documentary | |
| Stare civilizacije na tlu Iraka | 1982 | Documentary | |
| Zelena Mesopotamija | 1982 | Documentary | |
| Veselin Nikolic | 1982 | Documentary short | |
| Vreme ikona | 1982 | Documentary short | |
| 35 godina PKB | 1981 | Documentary | |
| Na Kadinjaci | 1981 | Short documentary | |
| Prve u Srbiji | 1981 | Documentary | |
| Putovanje, zdravlje, i odmor u Srbiji | 1981 | Documentary | |
| Remorker | 1981 | Documentary | |
| Tri i po decenije razvoja | 1981 | Documentary | |
| Kadinjaca - Memorijalni kompleks | 1980 | Documentary short | |
| Secanje na Kadinjacu | 1979 | Documentary short | |
| Secerana Kovin | 1979 | Documentary short | |
| Mleko | 1979 | Documentary short | |
| Minel - Pet secerana 1978 | 1978 | Documentary short | |
| Nas novi brod | 1978 | Documentary short | |
| Krvotok privrede | 1978 | Documentary short | |
| Zemaljska satelitska stanica Ivanjica - Jugoslavija | 1977 | Documentary short | |
| Neretvanski izazov | 1977 | Documentary short | |
| 25 godina Energoprojekta | 1976 | Documentary short | |
| Sa Ovcara i Kablara | 1976 | Documentary short | |
| PKB - 30 godina | 1975 | Documentary short | |
| Na tromedji | 1973 | Documentary short | |
| Zemlja u plamenu | 1973 | Documentary short | |
| 25 godina Poljoprivrednog kombinata Beograd | 1972 | Documentary short | |
| Trznica | 1972 | Documentary short | |
| Pivo BIP | 1970 | Documentary short | |
| Biciklisti | 1970 | director of photography | |
| Cross Country | 1969 | | |
| Kosovsko crno zlato IV | 1968 | Documentary short | |
| Podne | 1968 | director of photography | |
| Srecno | 1967 | Documentary short | |
| Ljubav u ogledalu | 1966 | Short | |
| Montreal: Expo 67, Greenfield, Panta Rei | 1966 | Short | |
| Kosovsko crno zlato | 1966 | Short | |
| Gorani | 1965 | Documentary | |
| Odricem se sveta | 1965 | Documentary | |
| Recni saobracaj | 1965 | Documentary short | |
| Jugoslavija i njena deca | 1965 | Documentary short | |
| Popodne | 1964 | Short | |
| Novi brod na Dunavu | 1964 | Documentary short | |
| Vuk Karadzic | 1964 | Documentary short | |
| Tamo gdje prestaje zakon | 1963 | Documentary short | |
| Gepistrazivanja u zemlji i inostranstvu | 1962 | Documentary short | |
| Novo na nasim poljima | 1962 | Documentary short | |
| Pomgrad | 1962 | Documentary short | |
| Poljoprivreda postaje industrija | 1961 | Documentary short | |
| Partisan Stories | 1960 | director of photography | |
| Rat - ratu | 1960 | Documentary short | |
| Poljoprivreda danas | 1960 | Documentary short | |
| Plantazni vocnjaci | 1960 | Documentary short | |
| Smotra savremene poljoprivrede | 1959 | Documentary short | |
| Jedini izlaz | 1958 | | |
| Petar Dobrovic | 1957 | Documentary short | |
| Stafeta mladosti | 1957 | Documentary short | |
| Let nad mocvarom | 1956 | Short documentary | |
| Potraga | 1956 | | |
| Vrnjacka Banja | 1954 | Documentary short | |
| Borac i graditelj | 1953 | Documentary short | |
| Revija jugoslovenskih igara | 1953 | Documentary short | |
| Nevjera | 1953 | | |
| Beogradsko narodno pozoriste | 1950 | Documentary short | |
Camera Department
| Title | Year | Status | Character |
| --- | --- | --- | --- |
| Dilizansa snova | 1960 | assistant camera | |
| Partisan Stories | 1960 | camera operator | |
| SS Strike at Dawn | 1958 | assistant camera | |
| Pesma sa Kumbare | 1955 | assistant camera | |
| Njih dvojica | 1955 | first assistant camera | |
| Prica o fabrici | 1949 | assistant camera | |
| Sofka | 1948 | assistant camera | |
Director
| Title | Year | Status | Character |
| --- | --- | --- | --- |
| Nas novi brod | 1978 | Documentary short | |
Editorial Department
| Title | Year | Status | Character |
| --- | --- | --- | --- |
| Dilizansa snova | 1960 | supervising editor | |
Source:
IMDb
,
Wikipedia