Maggie is an American actress, probably best known for her role as Wendy Rhoades in the TV series "Billions". She's also appeared in notable projects such as "Sons of Anarchy" and "Mad Men", in addition to many other prominent projects on which she has worked in her career.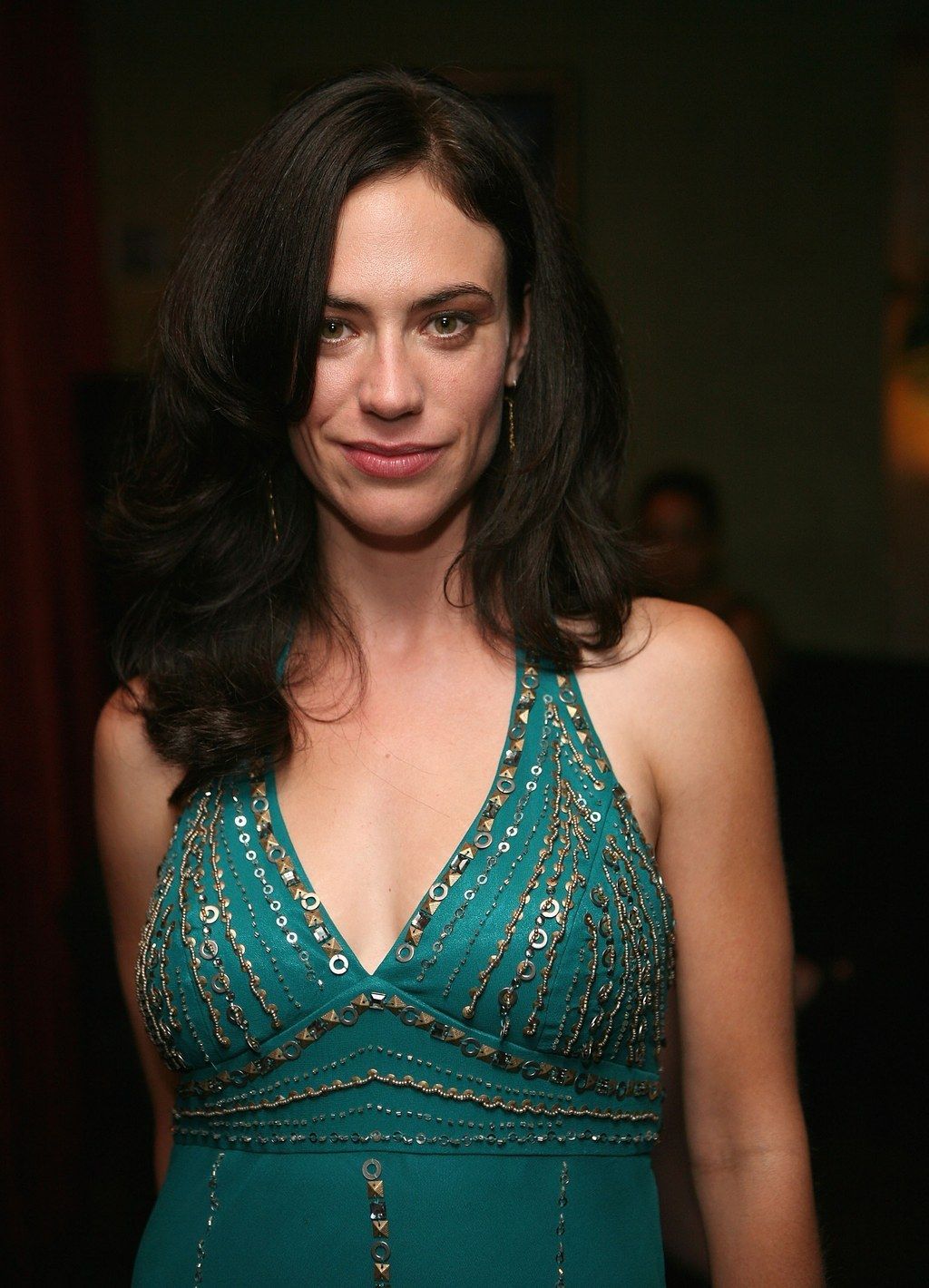 Wiki: Age, Childhood, and Education
Maggi Siff was born on 21 June 1974 in The Bronx, New York, USA – she hasn't revealed her parents' names to the public but has said that her father is Russian-Jewish, while her mother is an Irish–Swedish.
She went to The Bronx High School of Science, and after matriculation enrolled at Bryn Mawr College, where she majored in English. She then furthered her studies at New York University's Tisch School of the Arts from where Maggie got her MFA in acting.
Career Beginnings
As with many thespians at the start of their career, before appearing on-screen, Maggie did theater work. She was the recipient of the Barrymore Award for Excellence in Theater in 1998, which she got for her performance in the play "Ghosts" by Henrik Ibsen, performed at Lantern Theater Company.
Maggie Siff's journey into the on-screen acting world began in 2004, with her appearances in various television series. In the second season of "Rescue Me", starring Denis Leary and Michael Lombardi, she took on the role of a young Alcoholics Anonymous speaker. Her talent also shone in "Law & Order: Special Victims Unit", featuring main stars Mariska Hargitay and Christopher Meloni, a police procedural known for its exploration of sensitive cases. Siff's acting talent was further evident in "Grey's Anatomy", alongside main stars Ellen Pompeo and Sandra Oh, in which she portrayed Ruthie Sales.
Continuing to expand her portfolio, Maggie Siff secured notable roles in popular projects. From 2007 to 2008, she played Rachel Menken Katz in "Mad Men", a critically acclaimed series revolving around an advertising agency in the 1960s. This main role spanned nine episodes and showcased her acting prowess alongside stars such as Jon Hamm.
Siff's talent extended to "Nip/Tuck" in 2007–2008, in which she guest-starred as Rachel Ben Natan in three episodes of the drama about two plastic surgeon; her versatility was evident even in guest roles.
In 2008, she appeared in "Law & Order" as Attorney Mahaffey in the episode "Executioner", contributing to the long-running legal drama known for its intricate crime investigations.
Rise to Stardom
Maggie Siff's trajectory to stardom reached its zenith with her pivotal role in "Sons of Anarchy" – from 2008 to 2013 she portrayed Tara Knowles, a skilled surgeon, alongside Charlie Hunnam and Ron Perlman. Siff's performance in this main role across six seasons and 79 episodes marked a turning point in her career, as the immense popularity and critical acclaim of the series propelled Maggie Siff to stardom, with Tara Knowles becoming an iconic character in television history.
In 2009 Maggie tried herself in film, sharing the screen with prominent actors in two distinct roles. In "Leaves of Grass" (2009), she portrayed Rabbi Renannah Zimmerman, contributing to a story of identical twin brothers, both played by Edward Norton, who take divergent paths in life, leading to unexpected consequences.
In "Funny People" (2009), Siff played Rachel, engaging with stars such as Adam Sandler and Seth Rogen. The film delves into the world of comedy and mortality as a seasoned comedian, played by Sandler, forms a unique bond with a young up-and-coming talent, portrayed by Rogen.
After her impactful run in "Sons of Anarchy", Maggie Siff shifted her focus to her film career, engaging in a range of projects. In "Concussion" (2013), she played Sam Bennet, a role that intertwined with the story of a woman's exploration of her own desires and identity.
Cassie & Sammy's mother has been cast! Maggie Siff will play Lisa Sullivan in #5thWaveMovie. Follow us for more info. pic.twitter.com/NRSxQsHn5w

— The 5th Wave (@5thWaveMovie) October 21, 2014
In "The 5th Wave" (2016), Siff took on the role of Lisa Sullivan, joining a cast that included Chloë Grace Moretz and Nick Robinson. The film follows the aftermath of an alien invasion, focusing on a young woman's efforts to rescue her brother amid a series of deadly attacks.
Siff's versatility was further highlighted in "A Woman, a Part" (2016), in which she portrayed Anna Baskin, co-starring Khandi Alexander, and John Ortiz.
In 2016, Maggie Siff made her return to the small screen with a significant role in the TV series "Billions". Portraying Wendy Rhoades, she became a central figure in the show's financial and power-related stories, delving into the high-stakes world of finance, legal battles, and personal rivalries, exploring the blurred lines between morality and ambition. As the in-house performance coach at a hedge fund, Wendy navigates complex relationships with her husband, Chuck Rhoades, played by Paul Giamatti, and the ambitious fund manager Bobby Axelrod, portrayed by Damian Lewis.
Siff's portrayal garnered not only praise from fans, but also led to notable recognition in prestigious awards. She was nominated for the Satellite Award for Best Actress in a Series, Drama/Genre in multiple years, including 2017, 2019 and 2021.
To speak further of her accomplishments, Maggie concurrently appeared in a couple of films; in "One Percent More Humid" (2017), she portrayed Lisette in a story of childhood friends reuniting after tragedy. The film starred Juno Temple and Julia Garner, exploring complex emotions and shared history.
In "The Short History of the Long Road" (2019), Siff played Cheryl in a journey of self-discovery across the American South-west. The film featured Sabrina Carpenter as the lead, navigating life's challenges after her father's passing.
Net Worth
According to authoritative sources, Maggie Siff's net worth is estimated at $2 million, as of mid-2023.
Personal Life – Who Is She Married To? Husband, Children
Maggie Siff was married to Paul Ratliff from 2012 until his death from brain cancer in 2021. They had one child together, a daughter Lucy born in 2014.
Since her husband's death, she's been more focused on raising her children than pursuing new acting projects. However, she has recently been announced as the star of the revival play "Orpheus Descending".
Appearance and Body Measurements
Maggie Siff has light brown hair and green eyes. She stands at a height of 5ft 6ins (1.68m), weighs approximately 125lbs (57kgs), with vital statistics of 35-25-35 and bra size 40B.