Just a simple reminder that article is created and owned only by biographytribune.com. Article cannot be re-published in any other pages or documents. Copyright is protected by DMCA. All found copies will be reported.
Original source: https://biographytribune.com/who-is-sam-elliotts-wife-actress-katharine-ross-her-wiki-age-daughter-net-worth-height/
Who is Katharine Ross?
Katharine Juliet Ross was born on the 29th January 1940, in Hollywood, Los Angeles, California USA, and is an actress, probably best recognized for starring in the role of Elaine Robinson in the film "The Graduate", playing Etta Place in the film "Butch Cassidy And The Sundance Kid", and as Mira Hauser in the film "Voyage Of The Damned". She is also known as an author.
Early Life and Education
Katharine Ross spent her early childhood in her hometown, until she moved with her family to Walnut Creek, California, east of San Francisco, as her father, Dudley Ross served in the US Navy and then worked for Associated Press. She attended Las Lomas High School and after matriculating in 1957, she enrolled in Santa Rosa Junior College. She studied there for one year, during which she was introduced to acting via a stage production of the musical "The King And I", after which she decided to quit her education to move to San Francisco and study Acting. There, she joined The Actors Workshop, one of southern California's oldest film acting programs, and remained an active entrant for three years. During that period, she appeared in such productions as "The Balcony" and "King Lear", among others.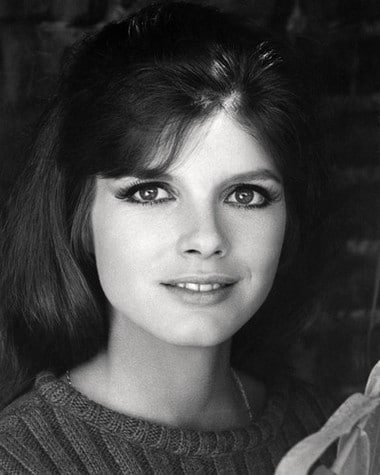 Career Beginnings
At the beginning of her acting career, Katharine appeared in minmor roles in several television series, until she was spotted and introduced to Hollywood by Metro, and then taken on by Universal. Her
debut appearance
was in 1962, when she appeared in the role of Teresa Parrelli in the TV drama series "Sam Benedict", after which she was cast in such TV series as "The Alfred Hitchcock Hour" (1963), "Arrest And Trial" (1964) and "Gunsmoke" (1964-1965), among many others. She eventually made her debut film appearance as Ann in the 1965 film entitled "Shenandoah", which was followed by her portrayal of Nicole Arlien in Henry Koster's film "The Singing Nun", and as Janet in the film "Mister Buddwing" opposite James Garner, both in 1966.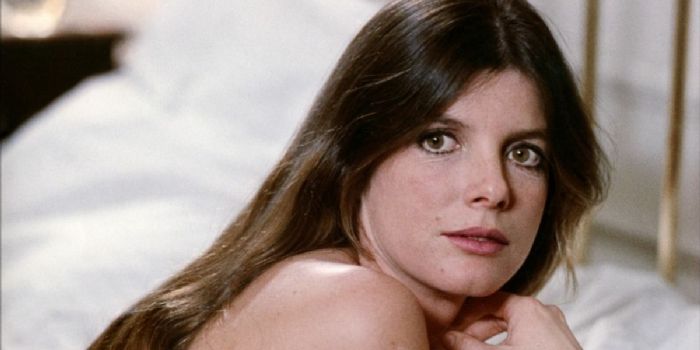 Rise to Fame
Katharine's rise to stardom began in 1968 with her breakthrough role in the film "The Graduate", in which she portrayed Elaine Robinson opposite Dustin Hoffman, winning a Golden Globe Award in the category for New Star of the Year – Actress as well as an Oscar nomination for Best Supporting Actress. Afterwards, she managed to win the role of Etta Place in the iconic 1969 film "Butch Cassidy And The Sundance Kid", alongside Paul Newman and Robert Redford, which was followed by her portrayal of Lola in Abraham Polonsky's film "Tell Them Willie Boy Is Here" in 1970; both of these roles earned her a BAFTA Award for Best Actress.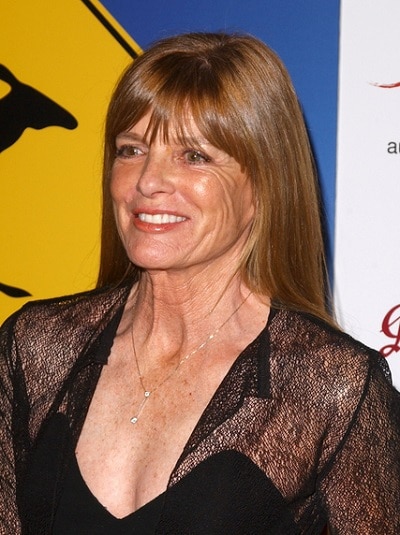 Her next major role came in 1972, when she featured as Kate Bingham in the film entitled "They Only Kill Their Masters", directed by James Goldstone, after which she starred in one of her best known roles to date, playing Joanna Eberhart in the science-fiction horror film "The Stepford Wives" (1975), which brought her the Saturn Award in the category for Best Actress, and added a considerable amount to her net worth. In the following year, Katharine reprised the role of Etta Place in the TV film "Wanted: The Sundance Woman", which was followed by her starring as Mira Hauser in the film "Voyage Of The Damned" (1977). By the end of the decade, she was also cast in such TV and film titles as "The Legacy" (1978) along with Sam Elliott, "Murder By Natural Causes" (1979) and "The Final Countdown" (1980).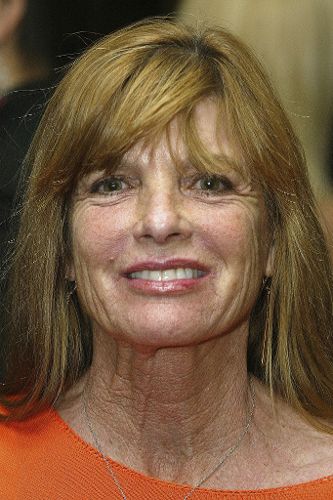 Later Career
In the first half of the 1980s, Katharine appeared in the role of Ann Kurth Hill in the TV film "Murder In Texas" (1981) along with Sam Elliott, played Sally Blake in the 1982 film "Wrong Is Right" directed by Richard Brooks, and as Ava Pryce in the film entitled "Secrets Of A Mother And Daughter" (1983). Two years later, she was chosen to portray Francesca Colby in the TV series "The Colbys", which lasted until 1987, after which she became less active in the world of acting.
However, during the 1990s she featured as Evie Teale in the TV film "Conagher", and as Grace Hines in the film "A Climate For Killing", both in 1991, and was also cast in the role of Rose in the film entitled "Home Before Dark".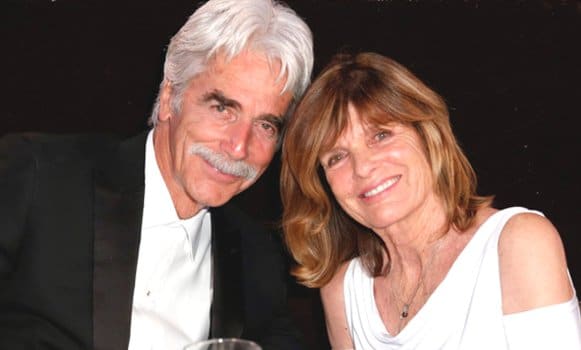 The 2000s
Katharine's first role in the new millennium was as Dr. Lilian Thurman in the science fiction thriller "Donnie Darko" (2001), which was followed by her portrayal of Charlene Stevens in the 2002 film "Don't Let Go". By the end of the decade, she featured only in one title, "Eye Of The Dolphin" (2007), starring as Lucy.
Recent Years
To speak further about her acting career, Katharine also starred in the role of Charlene Stevens in the 2015 film "Slip, Tumble & Slide", directed and written by Max Myers, after which she did  voice-overs in the TV series' "Family Guy" and "American Dad!", both in 2016. Most recently, she featured as Valarie Hayden in the film entitled "The Hero" (2017), and it is announced that she will play Eileen in the film "Attachments", scheduled for a 2018 release.
Apart from being recognized as an accomplished actress, Katharine Ross is also known as a children's book author, who has published more than ten books, including "The Baby Animals' Party" (1986), "Twinkle, Twinkle The Little Bug" (1991) together with Tom Cooke, "The Story Of The Pilgrims" (1995) and "The Little Ballerina" (1996), among many others.
Katharine Ross Net Worth
Her career started in 1962, and since then she has been an active member of the entertainment industry, primarily known for being a professional actress. Thus, according to authoritative sources, it has been estimated that the total size of Katharine's net worth is over $5 million, with another source of her net worth coming from her successful career as an author.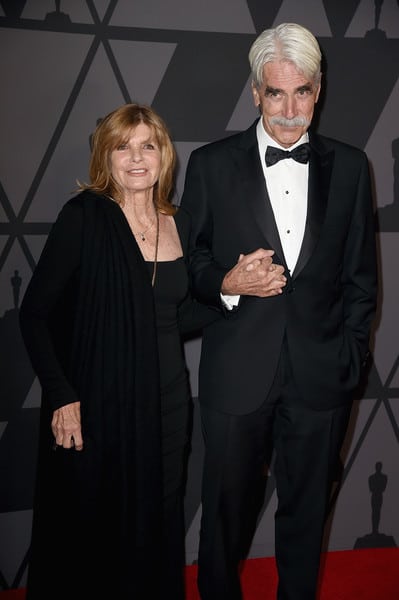 Life behind the Scene and Body Measurements
Regarding her personal life, Katharine Ross has been married to actor Sam Elliott since 1984. They have a daughter together, Cleo Rose Elliott, against whom Katharine has obtained a restraining order, after Cleo attacked her mother
with scissors
, according to court documents.
She was previously married four times, firstly to actor Joel Fabiani (1960-1962), and then she to John Marion from 1964 to 1967. Two years later she married to cinematographer Conrad Hall (1969-1973), then Gaetano Lisi from 1975 to 1979.
Speaking about her appearance, Katharine is 5 feet 5 inches (165 cm) tall and her weight is reputed to be around 121 lbs (55 kgs). Her current residence is in Malibu, California.